Build awareness for your latest project with our custom campaign. The campaign is suitable for most project types and we have industry experience working with tech, fashion, entertainment, lifestyle, and the hospitality industry. We plan launches meticulously in advance to ensure the best possible exposure. Our experienced team will customize each campaign with elements that can include digital, traditional, organic/paid and social media coverage to grow your awareness!
Campaign Features
Custom Strategy
Custom campaign strategy for your particular project with a target list of closely related media outlets.
Pre Launch Prep
We will make behind the scenes preparations prior to product and service launches to ensure the maximum amount of exposure.
Press Announcements
We carefully craft and distribute targeted press releases using major newswires to announce major milestones.
Interview/Feature Outreach
Interviews or features of new products or services in targeted publications to increase awareness.
Dedicated Team
Get a dedicated campaign team that will do everything possible to make the launch a success.
Social Media Consulting
We will enhance your brand presence and suggest a social media schedule to increase buzz and organic following.
Event Support
We manage media lists for upcoming events or press announcements related to your project.
Calendar Management
Our dedicated team will schedule interviews according to available time slots in your calendar.
Integrated Branding
Our branding experts will maintain your brand image and message and help you meet professional standards prior to launch.
Media Network
Over 300,000 U.S. Contacts
Build your presence and reach major milestones with our customized project strategy. Our team has a huge rolodex of media contacts ready to receive your pitch. We also work closely with journalists and editors contributing content to their latest stories. Our clients have been covered in Billboard, Huffington Post, Thomson Reuters, Fitness RX and many more.
Don't miss out on the opportunity to be the next featured entrepreneur, writer or artist to get major coverage!
LET'S TALK
Start In 3 Easy Steps
1. Get a Quote
Provide initial project details.
2. Discuss project
Talk to our sales representative.
3. Accept Agreement
Review and eSign the service agreement.
Past Projects
WERKSHOP raised $94,000

We supported High Performance Fitness Leggings brand Eagle Rock WERKSHOP's Kickstarter Launch. The new workout brand by Los Angeles designer Chriztina Marie was highlighted in fashion and fitness magazines including BeautyLook Magazine, Fitness RX helping the campaign raise over $94,000.

Ritz-Carlton Vienna

AMW assisted the grand opening of the Ritz-Carlton hotel, in Vienna, Austria. The amazing event was also attended by Alexandra Richards, Joss Stone, Jane Jagger, Dita Von Teese, Elizabeth Hurley among others.

The Ritz-Carlton, Vienna is composed of four historic palaces that date back to the 19th century. The new Ritz-Carlton, Vienna is now one of the top hotels in the area featuring 202 guestrooms, including 43 suites along with numerous other amenities.

Elline - Music Release

We had the pleasure of supporting Elline's debut EP "Stained Glass". LA-based singer and songwriter Elline is carving a musical style of her own. A graduate of Berklee College of Music, her lyrical themes create genuine, multifaceted songs, challenging listeners' perspectives and encouraging them to a reflective journey.

The campaign included media outreach to a number of publications in addition to launch support, social media optimization and national press distribution.
Campaign Benefits
Client Dashboard
Login to our client dashboard to keep track of progress and communicate with the campaign team from any device.
Frequent updates
Our team will notify you of interview opportunities, schedule suitable times and post links to media coverage received.
Grow your brand
Get your latest work featured in major media outlets. Experience what significant coverage can do for your business.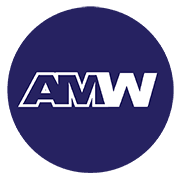 About Us
Quality Services for over 20 years.
Learn More ›

Case Studies
Review some of our past projects
Explore Now ›

Get Started Today, Pay Later!
No payments, No Interest for 6 Months*
Apply Today ›