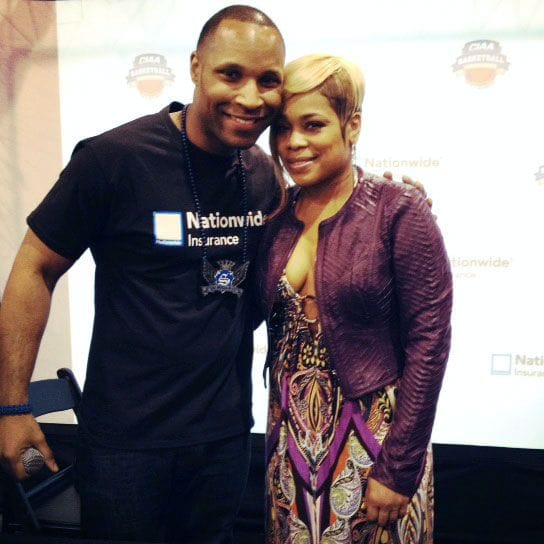 DJ Suga Ray just finished making his rounds at this year's CIAA Basketball Tournament in Charlotte. In between performance sets sponsored by Nationwide Insurance, Suga Ray teamed up with TLC's T-Boz for a few laughs and pictures.
The Central Intercollegiate Athletic Association (CIAA) was founded in 1912 as the Colored Intercollegiate Athletic Association and is the oldest African-American athletic conference in the nation. Although the membership has changed since 1912, the CIAA consists of Historically Black Colleges and Universities (HBCU) spanning the east coast from Pennsylvania to North Carolina.  Currently, eighty percent of CIAA alumni reside in Maryland, North Carolina and Virginia.
A&M Entertainment provides high profile Party DJ's for corporate events, product launches and mixers. Check DJs available for booking and contact us (310) 295-4150 to discuss availability and requirements for your next event.
CIAA Basketball Tournament 2014 Highlights: DJ Suga Ray + TLC's T-Boz
was last modified:
November 18th, 2020
by