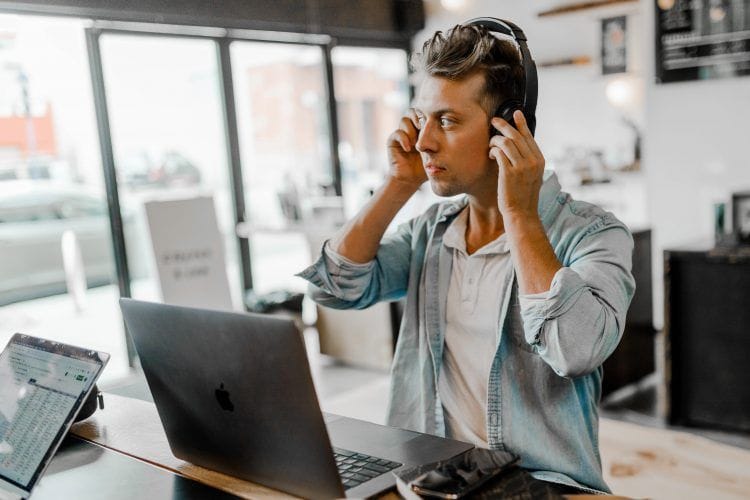 If you want to get your music heard by the masses, it's not as simple as just making great music. While it's true that the quality of your music is vital to your success, listeners today have access to a lot of music online. To be successful as an artist, you will have to give a strong effort to publicize your music once it is released. Fortunately, the Internet has also provided many opportunities for artists to be able to promote their music without paying big bucks. Below are some ways you can promote your music without breaking the bank:

Social Media Giveaways
A great way to promote music without breaking the bank is to host giveaways on social media. Find out what your audience likes and give it away. For example, if you know your audience likes Target, host a target gift card giveaway. You can make the rules simple enough for people to follow along but beneficial for your brand. Have entrants tag friends in the comment section to help spread the word about the giveaway. This will easily attract potential and hopefully like-minded people to your account that will be interested in your music as well. You can also have entrants share the post or share to their Instagram story for more visibility.

In choosing your giveaway, it's important to find something you know will get some traction. Try partnering with local businesses. This method brings twice the traffic to your giveaway since the business will be promoting the giveaway as well.

Utilize Email Marketing
Email marketing may seem daunting at first thought. You might feel overwhelmed thinking of having to collect emails and create content but it doesn't have to be complicated. Similar to social media, once you pinpoint a schedule and a good, solid template that works for you, the rest will fall into place.

You can share new music things that you have in the works. And your emails don't always have to be music related. Have fun with your audience by wishing them well on holidays. This will help build a more personal connection.

If you're looking for new subscribers to your mailing list, consider tying in the giveaways with this tactic. Make it a requirement that entrants to the giveaway subscribe to your mailing list. Make a "Join Our Mailing List" option that is prominent on your site so that people don't have to search too long for it.

Work With Others in the Music Industry
One of the most effective means of promoting your music is to work with artists in the same boat as you. If you find someone of a similar style and genre to you and with a similar-sized fanbase, ask them to collaborate with you, whether it's a cover song on YouTube or an original recording. You can mutually benefit each other by sharing each other's content on your social media and gaining new reach into each other's fanbases. Even while you are not working with another artist on a specific project, you can still shout out other artists' releases that you want to support. By helping to promote others' music for free, you can build relationships so that they will want to help promote your music as well. Partnering with established platforms like AMW's music promotion services can also offer tailored strategies to get your sound heard.

Musicians and artists are not the only people in the music industry you need to connect with. If you want to have success in the music industry, you will need to build relationships with people of high influence in your genre. The best way to start is by contacting music bloggers within your genre and asking them to review your music. Since there are a lot of bloggers out there, this will take a lot of time and patience; not everyone will respond to your request. However, if you can get a few bloggers to write about your music, you will be able to continue to grow your fanbase by tapping into theirs.
Playlist Curation
Additionally, you can submit your music to playlist curators who can help you get your music onto Spotify playlists. Again, this can take some time and patience. Many playlist curators receive hundreds of submissions every day. Your best bet is to submit to playlists suited to your genre and your current level of publicity. If you can get your single onto a Spotify playlist, you will have the chance to showcase your music in front of hundreds to thousands of new listeners.
Unlock the secrets to monetizing your musical journey with our blog post on "How to Make Money with Music." AMW Group shares valuable tips and tricks to help you navigate the music industry, reach wider audiences, and generate income from your craft.
How to Promote Your Music Without Breaking the Bank
was last modified:
September 16th, 2023
by