Whether you're attending Coachella, Burning Man, Tomorrowland, or some other giant size music festival, a little preparation can be the difference between a great time and a horrible experience. On the plus side, you can see your favorite music artists and get exposure to new music. However, lasting for 2 to 3 days or even a week or more, music festivals, in general, can be rather strenuous. You have to be outdoors most of the time, and when you couple that with the heat of summer, without the proper supplies, it can spell disaster. The following are some tips that will make attending a summer music festival easier.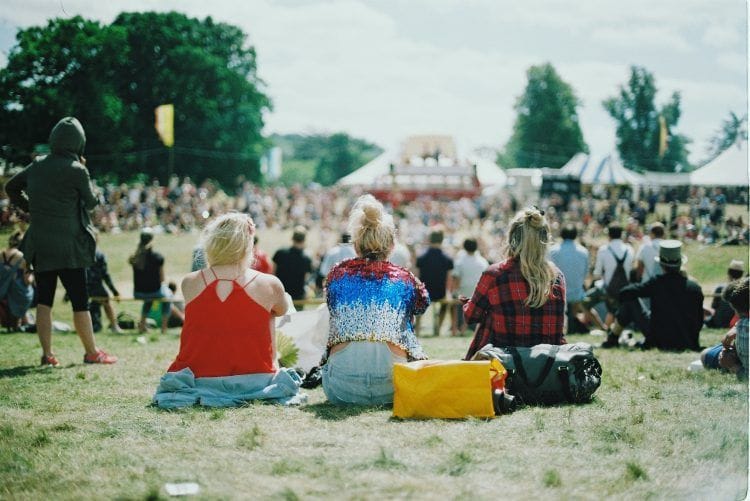 Sunscreen and Other Essentials
Areas with shade from the sun are few are far between, so you're going to need plenty of sunscreen. Toilets are also going to be in deplorable conditions so you're going to want to bring along hand sanitizers, wet wipes, face towels, mouth wash, deodorants, dry shampoo and similar accessories that can help you stay clean. You might not be able to shower for the duration of the festival, and even if you are, mud, dirt and dust are all factors to contend with, so be prepared to be a bit dirty.
Plan Your Schedule
Music festivals have a continuous line-up of acts and unless there are technical issues, they don't always take a break. This could mean that if you don't plan your time wisely, you might find yourself short on sleep, staying up to see them all. Pay attention to the schedule so that you can sleep or rest while other acts are playing and you don't end up missing your favorite acts.
BYO – Food and Water
It goes without saying that there won't be a lot of food and water at music festivals. Even if there are certain places, there will a huge line and it is possible that they will run out before you get a chance to buy anything. Bring your own supply of food and water and conserve it wisely to last you throughout the festival. Dehydration can be a very real problem so be sure to have plenty of water.
Flashlights
Always bring a flashlight with you since music festivals aren't particularly well lit. At night time, when you have to go to the bathroom or find your way back to your campsite, you're going to be grateful for the extra visibility a flashlight provides. It also ensures you don't get lost and go stumbling in the dark.
Be Careful with Alcohol and Other Substances
Music festivals are notorious for drug and alcohol use; a few hours into the music festival and you won't find a lot of sober people around you. While festivals encourage friendliness and a sense of euphoria, keep in mind that you are still around strangers. Absolutely abstain from trying substances you have never had before. Exhaustion, dehydration, as well as the heat can cause your body to react in an unusual manner to the drugs or the booze. Not only might it cause you to freak out, you could end up in the hospital. If you do choose to indulge, asking a sober friend to keep an eye on you is a good idea.  Stay safe and enjoy your time at the music festival responsibly.
5 Tips for Attending a Summer Music Festival
was last modified:
September 16th, 2023
by