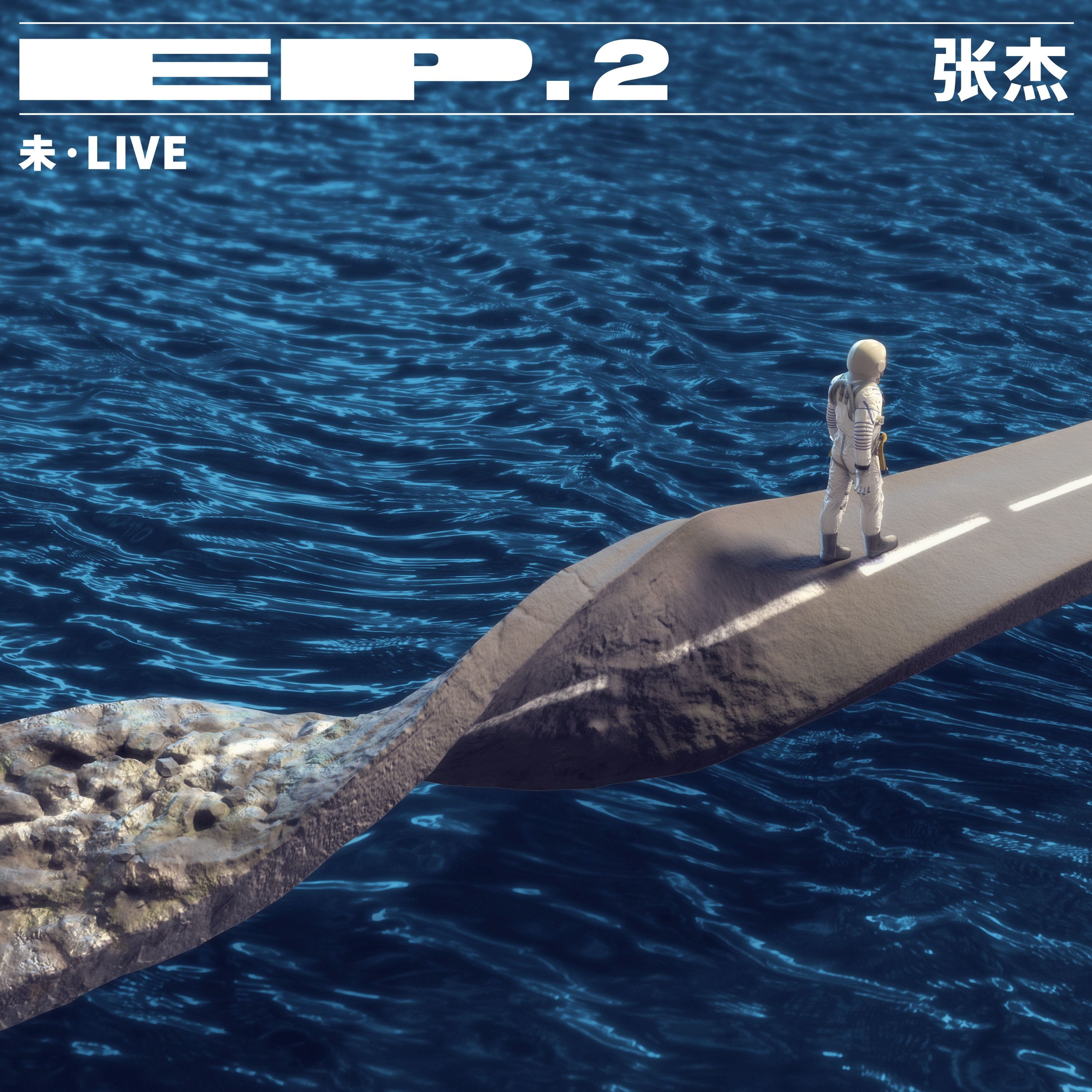 Fans Will Be Thrilled by New Music Video and Upcoming Concert Tour Dates
Los Angeles, CA – August 10, 2018 — Asian Superstar Jason Zhang is following up the release of his hit EP "FUTURE·LIVE" with a highly anticipated sequel, "FUTURE·LIVE 2", set to drop worldwide on August 10th. The 3 hot new tracks clinch Zhang's spot as the undisputed master of C-Pop as he wows listeners across the globe by performing in both Mandarin and English. 

"Super Life" was composed by George Nemeth, Ashley Hicklin, Eric Lumiere and Karim Mika with lyrics by Shaofeng Huang and arranged by Firefly. "Perfume" was composed and written by Peter Wallevik, Daniel Davidsen, Kieran Alleyne, and Dantae Johnson and arranged by Wallevik and Davidsen. The third track, "Jump" was composed and written by Nick Atkinson, Jake Roche, Edd Holloway.

"FUTURE·LIVE 2" will be available on all major music platforms worldwide on August 10th including iTunes, Apple Music, Spotify, Tidal, Google Play, Amazon, Pandora, Deezer and Beatport.
Zhang provides his listeners with optimism and hope for the future through his music and "FUTURE·LIVE 2" creates an Oasis of sound that makes all things possible. Through Zhang's own creative exploration of music and enthusiasm for life, he spreads love, positivity, joy and a sense of self. The visual imagery of reaching the mountaintop motivates listeners to keep dreaming and striving. 

The upcoming music video features uplifting imagery that will add depth to the meaning behind "FUTURE·LIVE 2". The music video will be available worldwide at 22:00 EST on Thursday, August 9th on YouTube, VEVO and KKBOX, 10th on iTunes MV, and 13th on JOOX and MOOV.
For fans that can't get enough Jason Zhang, they're in luck because he's in the midst of a concert tour. Performances have been selling out in seconds and for good reason. Jason revisits over 40 of his biggest hits like We Are The Same", "It's Love", "The Most Beautiful Sun" over a thrilling 3-hour tour de force show, showcasing his groundbreaking MIX-POP style and themes of passing love and hope to the people with music. His next performances are August 11th at Beijing National Stadium and August 24th at Taiyuan, Shanxi Sports Center Stadium.  

Zhang continues his tour through September and October. He'll thrill fans on September 8th at the Shenzhen Bay Sports Center. On September 22nd he'll be in Hangzhou at the Zhejiang Huanglong Gymnasium and on October 12-13 he'll rock the Chengdu, Sichuan Magic Cube Performing Arts Center.  

About Jason Zhang
Jason Zhang is a pop singer and media personality based in Shanghai, China. Jason came onto the music scene in 2004. From there, Jason's career has skyrocketed with numerous awards, hit albums and TV appearances, including his 33 awards for Most Popular Male Singer and his 14 titles as Best Male Singer. His latest world tour, The Sound of My Heart Tour, sold out venues in the US, Canada, Malaysia, Australia, Italy and the UK. Jason's songs have appeared in Hollywood movies, and his performances at the CCTV Spring Festival Gala have been well received by fans. In 2016, Jason founded his own label, Planet Culture. He continues to frequently appear on television, his latest show is "Produce 101" where he acts as a vocal mentor to aspiring pop stars. Follow Jason on social media.
Official Instagram: https://www.instagram.com/justforstar
Official VEVO Homepage: https://www.youtube.com/channel/UC9Ml4bRhS1v0xnkabLA7MtQ
Official iTunes Homepage: https://itunes.apple.com/us/artist/jason-zhang/368669716
Official Weibo: https://weibo.com/jasonzhangjie?is_all=1
Jason Zhang Releases New EP "FUTURE·LIVE 2" August 10th
was last modified:
September 16th, 2023
by