When it comes to graphic design, nothing beats Adobe Photoshop and InDesign. However, you don't always have access to these applications. Sometimes you just need to make a small edit, and don't want to spend hundreds of dollars on Photoshop. You may also just be using someone else's computer and not have Photoshop. What does one do in such a situation? Install GIMP? Sure, but that will take time too. Thankfully there are other, better options out there.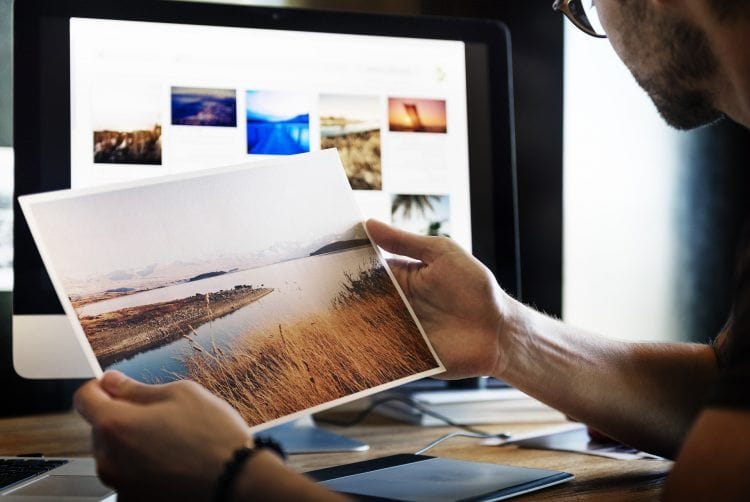 We are talking about online graphic design tools. These are tools that you do not need to download or install – they work directly in your browser. These can be a lifesaver when you need to make a quick edit, or whip up a design quickly. There are many different such design tools available, but we are going to talk about three of our favorite apps. These apps have everything you could need from an online graphic design tool. They are surprisingly full-featured and will leave you impressed.
Pixlr was the first online graphic design tool that impressed us. It has been active for years and continues to be an extremely useful tool. Its interface is very similar to Photoshop, and it can do much more than any web based tool should be able to do. This app will make you believe that having Photoshop installed on your work computer isn't necessary. There are a few limitations of resolution and file size; however, these will not be a problem at all for small editing tasks.
Yes, you read that right – there is a free online version of Photoshop too! This was launched after Pixlr and is thus not as well known as Pixlr yet. The interface is almost exactly like Photoshop. It lacks a lot of features (you didn't think Adobe would just release a free version of their best selling application, did you?) but is perfect for quick editing and designing tasks. You will feel right at home if you are an Adobe Photoshop user. The only downside is that is a bit heavy on the processor, so if you are using an old desktop or laptop at office you may see a few stuttering and lag issues. For those occasions when you're caught without your computer, or for that perfect shot you captured your phone or tablet, there's also an Adobe Photoshop Express app!
SumoPaint is a good alternative to Pixlr. The one big limitation it has is that it is completely based on Flash. Most modern browsers disable flash by default, so you may have trouble accessing this website. However, if you can access it you will be surprised at how easy it is to make something eye catching in this tool.
These 3 tools show that sometimes you don't need Photoshop. We would highly recommend bookmarking these – because you never know when you are going to need them. You don't want to find yourself stuck at a meeting, unable to make a last minute edit. Pixlr, Adobe Photoshop Express  and Sumopaint can save the day in such cases.
Learn more about how we can help you grow your brand by using the link below!
The Best Online Graphic Design Tools
was last modified:
May 25th, 2017
by