The wildly popular and easy to use device from Apple was revealed during October 2010 and has since become a pinnacle device for marketers, families, travelers, and artists all over the globe. Particularly the Mini and the Air models are ideal for looking at anything, playing games, or marketing productivity no matter where you are planted for the moment. The multi touch format of use and the ways it plays music, shoots video, and does tasks like GPS work have revolutionized the way that salesmen, CEOs, and anyone on the move have been able to be productive. We'll take a peek today at five of the applications that really top the list in terms of user friendliness and ability to streamline your day. Jobs himself said that he "wanted people to learn how to use it within 20 minutes", and the statement is absolutely true. There really is not limit to what you can accomplish on the iPad now, and especially in the near future.
Keeping things in sync for your busy day between your smartphone, desktop if you choose, and laptop, Dropbox has been a go to app for productivity for some time now. Large contracts, huge artwork files, and audio presentations can be moved around and sent to other end users. One of the best aspects of Dropbox is simply being such a powerhouse in the realm of uploading and storing things like video and images. Really a blast off in a huge direction for those who need to be productive, Dropbox is one of the first apps you are introduced to when you become a true digital mover and shaker.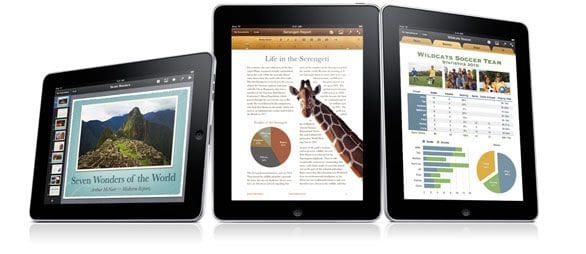 A virtual one stop productivity as far as iPad use goes, iWork is a true must for anyone that needs portable device activity for business in a killer environment and platform. As basic as it sounds, the feature of continuous saving of files, the ease of new document creation, and the loss of the PC desktop awkwardness in movement are true high points of Iwork. You do not have to switch apps frequently as the OS chooses them from drop down menus, and the placement of the usual toolbars is perfect. You may need an attachment keyboard to really get down to business, but the ease of use, presentation and features that easily keep you sane are plenty.
iWork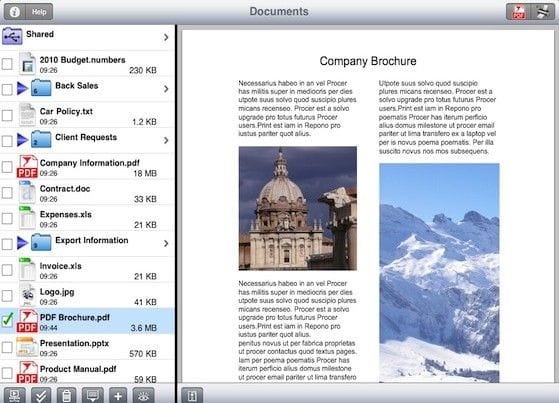 Creating PDFs while on the go is a true virtue in any environment. What sounds like a simple task still needs a perfectly streamline application to put Word, Excel, Powerpoint, Keynote pages and more into a quick PDF format. The newest version has added Sugarsync file support, great new password functions, and fixed box.net access changes just for starters. The ease that you can merge files into the app, a great and easy to get used to preview screen, and complete play nicely feature with GoogleDocs, you can get your final product from web URLs, ICloud, and USB or Bluetooth printers are compatible. With true cache storing and great quick help feature, Save 2 Pdf is as helpful and innovative as iPad apps come.
Safe2PDF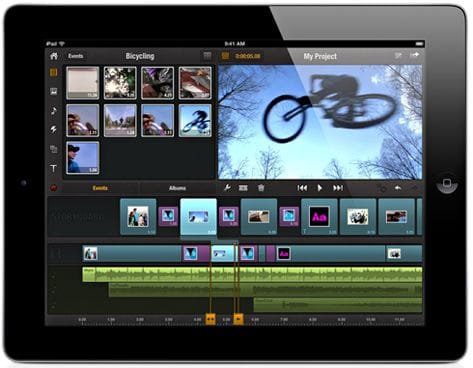 Known as the premiere video editing studio available, this application gives you the most control as the director over your project, which is what you really want while in the driver's seat and while succumbing to the flow of your creative self. You can create soundtracks with 3 audio tracks, pan and zoom nicely over photos, and have 64 bit support for the newest Ipads and Iphones. The transitions available are very high quality, and you can work with audio, video and photos. The present templates available are sleeker and smoother than many other apps, and you can very easily share and export online. Full 1080p support in output is going to be expected from here on out, and this application offers it with bells, whistles, and a unique and colorful comfort zone.
Pinnacle Studio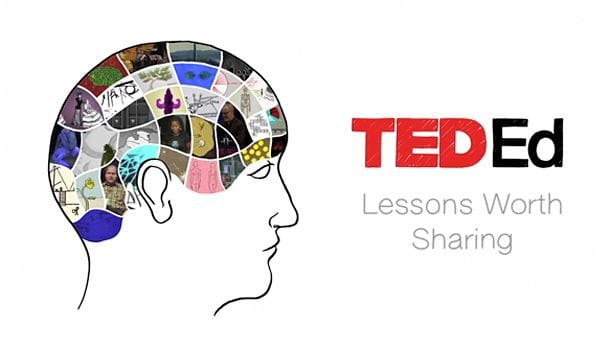 This application draws from some of the most educational speakers, tech gurus and breakthrough individuals out there. It updates just about every day with useful information from all over the globe, and has a great playlist feature to save your favorites. You can browse by language preference, themes, and topics relating to your marketing preference or business area of interest. There is especially a lot to learn in the productivity realm from the music experts and business gurus featured here. Users rave about its layout, organization, and the ease of which you can share what you find on your different social media outlets. Even though this application does not automate a task for you per se, it brings you the topics that will inspire you to make your next business decision or creative leap; listening to all these speakers is highly motivational.
Ted Conferences
Top Five Productivity apps for the iPad
was last modified:
November 18th, 2020
by