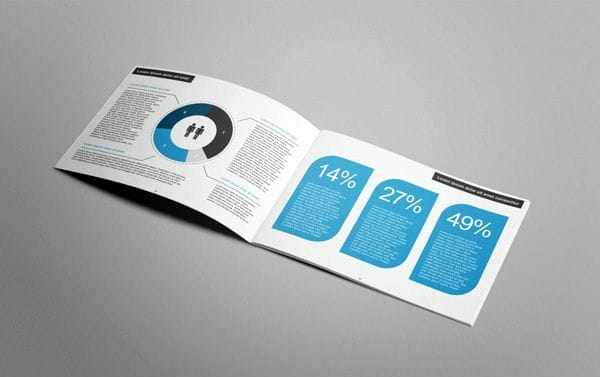 Here are some reasons to have a great sponsorship proposal
In the music and entertainment realm, sponsorship is parallel to gigs and performance; yet still amazingly beneficial. Being embraced by a brand of sweatshirts, skate or surf gear, shoes, or guitar strings is always a plus. If you are willing to embrace their brand, you usually get a steady supply of gear, other fun swag, and better yet, connections that can help you along the way. From your website bio to your list of people that are backing you, sponsorship is one of the biggest rewards you can encounter in your career. And in the current climate where the digital internet world is king, once someone steps up to the plate and sponsors you, there may be another nipping at your heels. There are many benefits to having someone write you out an official sponsorship proposal, as the sponsors that can provide you growth and goods are waiting to hear why you are right for them.
1. Making sure your target audience is who is reached
Once the proposal is written and ready to send out, it is very important to target the right kind of sponsors. Having someone manage and write your proposal that knows who would mesh with you well is invaluable. Compiling a list of who to send the proposal too is absolutely just as important as the content itself; the list of potential recipients is large and unabridged.
2. Targeting the person who can say "yes" to your ideas
As many contacts as you are going to filter through in a process like this, it is also of great value to have the one who can make the decision on your project be the main target. In the sea of VP's, marketing directors, outreach specialists, and content managers, it may take a bit of research to get to the right individual. And when you do, the sponsorship package's value will intensify as the reach extends to the person with clout and say so.
3. Uptick in hard sale results
With success of a great sponsorship proposal, it is incredibly satisfying to see new Facebook friends, subscribers, users asking about your product, and banging their debit cards at your checkout. After being endorsed by someone who creates a huge buzz in your target industry, the waves will eventually ripple towards you and bring fans, followers and other high points such as people wanting to write or blog about your product. Once someone has handled your proposal writing for you and you're sponsored, that stamp of approval will take you places.
4. The value of simple
As a famous marketer once said, "your target will not have time to read 'War and Peace'." It is very hard to figure out which material to edit, move around, or omit completely. Having someone write and manage your proposal will absolutely help with the parts that are not crucial to your acceptance, and what you are trying to gain. Your sound bites, past marketing successes, and bullet points about your future will suffice.
5. Who you are, what you are best at and what you want
The basic elements of your sponsorship proposal will best be taken care of by a professional that understands these fine points. Quickly defining where you are headed, the things you truly excel at as a band, brand, or entity and what you want out of a sponsor are fair game. Be prepared: with the new rules and climate, the "what you want" section may be scaled down a bit. However, merch in your hands, connections that will spread your material, tour help, and things like banners will ultimately put you ahead of others slogging it out there on the hard road.
6. Really identifying your product
It may take an excellent outside influence to truly document what it is you are offering. As a band, that may seem extreme, but it's true. Conveying to the potential sponsor what is really on the table is about as important as branding itself, and not doing it perfectly may cost you in the long run. Past successes, future endeavors, reasons why you stand out, and personal flair are all very important. Having a professional help you with the proposal is indeed a guiding hand that will help your cause.
7. Clearly outlining your needs
When you are out there creating your art or planning your business, it is best to have someone who will outline what you need from a potential sponsor. Specific numbers, tour support, training camp or app development funds and merchandise are all viable assets that a sponsor can provide you with. Even just having another pair of eyeballs on the good work you have already completed will help elevate your proposal's potential. When you can tell a sponsor where you are lacking in conjunction with your needs, the sky is the limit as far as your future on stage, media, or application.
A&M Entertainment offer Sponsorship Proposal Development services, all project types. Contact us today: http://t.co/lwCuSDX46Q #sponsorship

— A&M Entertainment (@amentertainment) May 1, 2014
7 Benefits of Having a great Sponsorship Proposal
was last modified:
November 18th, 2020
by