Los Angeles, CA – February 16, 2012 – At the heels of her successful Billboard Dance chart toppers, "Take Control" and "Predator" dance/pop diva Julissa Veloz prepares to release her newest singles on Carrillo Music, "Very Brady Day" and "It Would," currently rotating on iHeartRadio's Club Phusion station.  Her anticipated sophomore effort includes bass infused production by Rod Carrillo and Liam Keegan. "Very Brady Day" will be released on March 6th with "It Would" following on March 13th, both will be available on iTunes.
The Sweet Sugar Poison singer is currently touring internationally and has several upcoming events including a series of label parties hosted by Carrillo Music in Miami Beach, March 21st and March 22nd at The Well.  She'll also be performing at South Florida Pride in Fort Lauderdale on March 11th.  Earbits.com will be featuring the singer this month and offering an exclusive pre-release of "Very Brady Day" before it hits iTunes.
In 2010, Julissa released her debut single, "Take Control", which peaked in the top ten of the Billboard Dance/Club Play at #8. It was also licensed to over 10 countries around the world including Poland, Italy and Greece. Her second single, "Predator", which entered the Billboard Dance/Club Play chart at #44 climbed to #19 giving Julissa two consecutive top 20 Billboard Dance records.
In addition to climbing the Billboard Dance chart, the singles propelled the success of her single "Mayhem" which has been in rotation on many stations, both online and traditional radio such as Music Choice, Sirius, AOL Radio Dance and Clear Channel.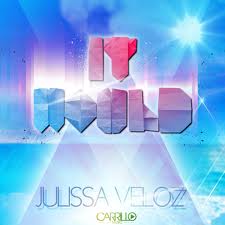 Julissa Veloz is not a novice when it comes to being a top performer. By the age of 10, Julissa began taking lessons with distinguished opera singer Nadine Herman in Newark School of the Arts. During her rigorous vocal training, Julissa performed at several affairs with CEOs and Presidents of corporations such as Verizon and Prudential and she was even recommended to attend Juilliard by world famous pianist Dalton Baldwin. She has several music scholarships under her belt, many of which she was the first vocalist to receive. Julissa even expanded her artistic reach by writing several monologues which she later performed with her cast in the Broadway of New Jersey, the New Jersey Performing Arts Center.
Media Inquiries:
A&M Entertainment
Voice: 1 (310) 295-4130 ext. 715
E-mail: info [at] amworldgroup.com
Billboard Chart Topper Julissa Veloz Readies New Singles
was last modified:
October 31st, 2023
by