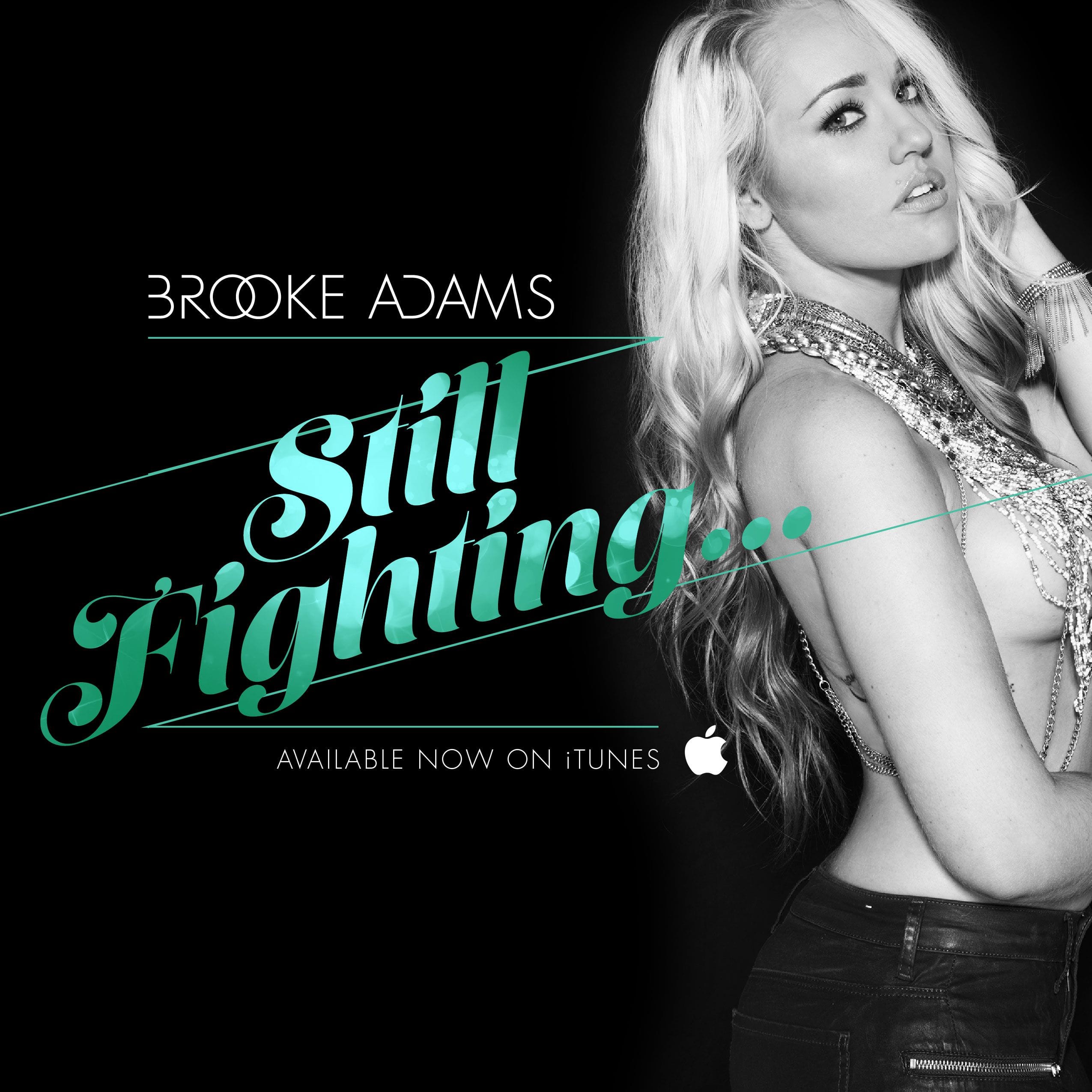 Los Angeles, CA – July 09, 2015 – Singer/performer Brooke Adams has announced the official release date of her much anticipated single, "Still Fighting." Brooke's first single with Dubb Records, "Still Fighting" is a world anthem inspired by several present issues taking place around the world such as poverty, hunger, war and police corruption. The new single will be released on iTunes on Tuesday, July 14th. You can grab the single at http://buff.ly/1G3vt5J
Produced by Jason Aguja and Executive Producer Anthony West, Brooke's timely new record comes on the heels of political, economical and cultural unrest across the globe. A combination of pop and plenty of guitar infused rock, Brooke's powerful voice and effortless delivery are several reasons the talented beauty is being touted as one of the music industry's brightest new stars.
Formerly known as Brooke Allison, she's achieved significant success with her debut single, "The KissOff (Goodbye)" in 2001. The song reached number 28 on Billboard Magazine's Hot Singles Sales chart. After her first album, "Brooke Allison," was released, she recorded songs on the soundtrack for the original motion picture Cinderella II: Dreams Come True. In 2008, she became a member of The Beach Girl5, a girl group that later went on tour in Europe and the US. Brooke is now signed with Dubb Records and currently busy in the studio working on her upcoming pop/rock solo album.
About Brooke Adams
Brooke Adams, a Texas native, has been singing since the age of three. As a teenager she moved with her mother to Los Angeles to release a self-titled album with Virgin Records. Her first single reached #28 on Billboard's Hot 100 List. She then went on to sing all four songs on Disney's Cinderella 2. Brooke is no stranger to the stage – she has been on both US and International tours and numerous radio events including KISS FM's Jingle Ball.
She was involved in two girl groups, both receiving Billboard listed singles on the Dance charts. Brooke was also featured on two seasons of Keeping Up With The Kardashians, being managed at the time by Kris Jenner. Brooke is also involved in acting; Her role on the hit television show Criminal Minds highlighted both her music and acting skills. Perhaps her greatest compliment came from Michael Jackson when he said, "Brooke is an extraordinary talent touched by God."
Official website: www.BrookeAdamsMusicOfficial.com
Brooke Adams Announces Release Date for New Single; "Still Fighting"
was last modified:
June 6th, 2016
by