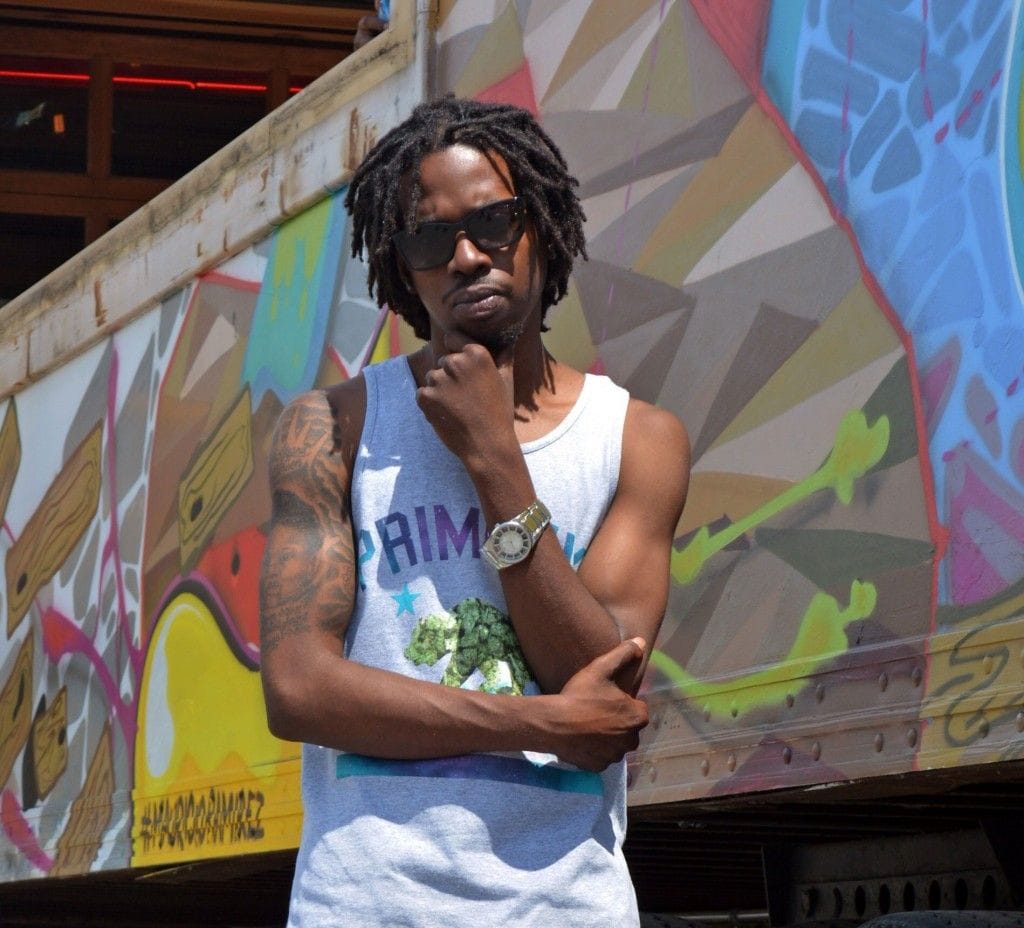 Tuesday, July 15, 2014 – Los Angeles, CA – Along with some of the notable acts emerging from Chicago's budding music scene, rapper Philosopha is the latest to make his presence known in the industry. His latest single, "All I Know" is becoming an increasingly popular street anthem centered around Philosopha's hometown street culture and lifestyle.
Produced by Law Beatz, "All I Know" also features West side of Chicago's very own, Mikey Dollaz and Castro from King Louie's Mubu Gang.  Offering their own diverse styles for the track, the collaborative effort from each artist further promotes their unity in creating true-to-life music. Filmed and directed by Open World Films, the official music video for "All I Know" draws you into an organic setting of urban neighborhoods riddled with Philosopha fans and supporters. The video is currently available on Youtube at: youtu.be/8gjibys3Uck and is set to premiere this week on WorldStarHipHop.
Known for his high-energy performances and boisterous vocal delivery, Philosopha is a lyricist in his own right. Gifted with his play on words and undeniably catchy hooks, his creative thoughts towards music have helped him gain a loyal following. One of the first singles from his forthcoming album, "All I Know" serves as a formal prelude to several bounce-worthy hits in the making.
Slated for release later this summer, his new album Too Dope features tracks from a genuine inner city artist who is already touted as the next to bat out of Chicago. Philosopha's upcoming performances include a round of live concerts in August; schedule to be announced.

About Philosopha
Chicago is a melting pot for musical talent meshing many different styles and influences. Philosopha embodies the pulse of Chicago by delivering the raw energy and passion that made the Windy City famous Worldwide. Philosopha takes fans on an emotional rollercoaster ride with a high octane stage show, party anthems, and club hits that can get any crowd out of their seats. Giving the listener a unique experience, Philosopha draws comparisons to the street savvy of T.I., the Migo's edginess, and Andre 3000's creativity. Philosopha has opened up for some of the industry's most popular names in Hip Hop.
Twitter:  www.twitter.com/philosopha
Instagram:   @philosopha11
Chicago's Philosopha drops All I Know single and music video
was last modified:
October 31st, 2023
by