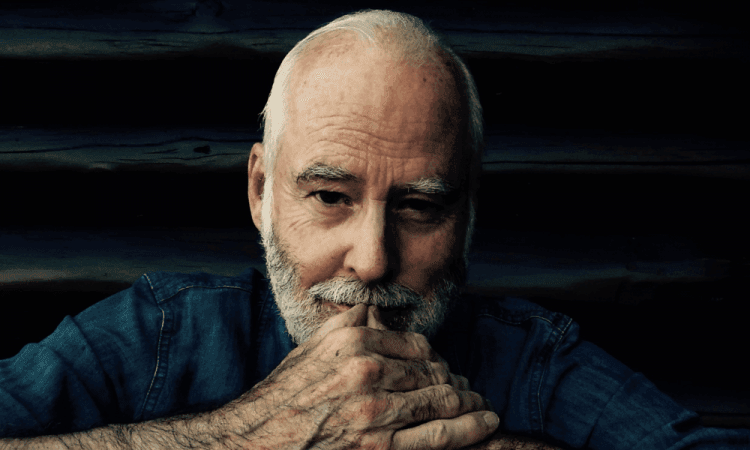 Never learning to read sheet music, law and business professional Deane Nesbitt Jr. has made a career in music
Los Angeles, CA – February 28, 2019 — Hailing from Toronto, Canada, Deane Nesbitt Jr. is a music composer with several years of experience in the industry. His latest project is one for the books. Recorded at Harlow Sound in Toronto, his latest work, "Soundtrack in the Sand" is set to be released on March 15th, 2019.
"Soundtracks in the Sand" was inspired by two short films that have Deane's music as a soundtrack, "Change for Chimps" and "Legacy of War". It contains the music from both films, as well as music from a short video, "Upbeat", which has an engaging twist. The music shows African, Caribbean, Mexican and Celtic influences, as well as North American, including a couple influenced by the far north.
"Change for Chimps", features Jane Goodall and won an award in the US for Most Uplifting Film, and an award in Canada for Best Family Film. "Legacy of War", features veterans from World War II and original film footage from the war. "Legacy of War" was shown at the Canadian War Museum last November 11, as part of the remembrance ceremonies. With so much success in recent years, Deane is excited for the release of his new project "Soundtracks in the Sand".
Although Deane has composed music for years, he does not read music. His unique background consists of practising law for 16 years, co-founding an investment management company and writing an illustrated history of a 1912 investment bank. Deane's music has been aired on over 300 radio stations across the US. One American reviewer ranked his most recent project among the best 100 music CDs of 2015 and the best dramatic music of that year.
Soundtracks in the Sand" was composed by Deane Nesbitt Jr. Arranged by Brian Gagnon and Deane Nesbitt Jr. Keyboards: Deane Nesbitt Jr. and Brian Gagnon. Also featuring Cesco Emmanuel (Guitar), Ian Goodtimes (Bagpipes), Daphne Nesbitt (Lead Vocals), Deborah Quigley (Uilleann Pipes) and Ira Zingraff (Trumpet). Produced by Brian Gagnon.
Although Deane's new project will not be available until March, you can listen to his current tracks on all major music platforms including Apple Music and Spotify. For more informaiton about Deane Nesbitt Jr., you can visit his website.
About Deane Nesbitt Jr.
Deane Nesbitt Jr. is a Canadian musician, composer and recording artist. His music has been aired on more than 300 radio stations across America and Canada. His recent CD, Music in Search of a Movie, won the Philby Award in the United States for being one of the top 100 music CDs of 2015 and the Best Dramatic Music of the year. The album ranked on five CMJ charts for New World Music, reaching one of the top three positions on each. You can listen to Deane's music on Spotify.

Deane Nesbitt Jr. set to Release "Soundtracks in the Sand" March 15th
was last modified:
September 16th, 2023
by