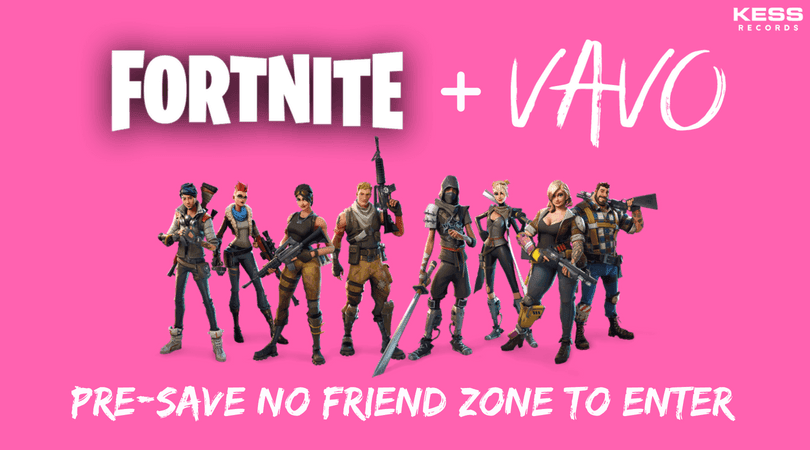 Enter the Friend Zone when you Pre-Save VAVO's new summer single "No Friend Zone" on Spotfy. All listeners who pre-save a copy of the new single will be automatically entered for the chance to win a night playing Fortnite with Jesse and Alden from VAVO and one friend.
Jesse and Alden know a thing or two about how technology can impact a relationship. The two artists worked together for over a year before meeting in person. Technology enabled them to work together, and since meeting face to face for the first time, their undeniable chemistry has only strengthened.
You can pre-save "No Friend Zone" here.
EDM Duo VAVO Announces Pre-Save Event for New Single "No Friend Zone"
was last modified:
June 13th, 2018
by