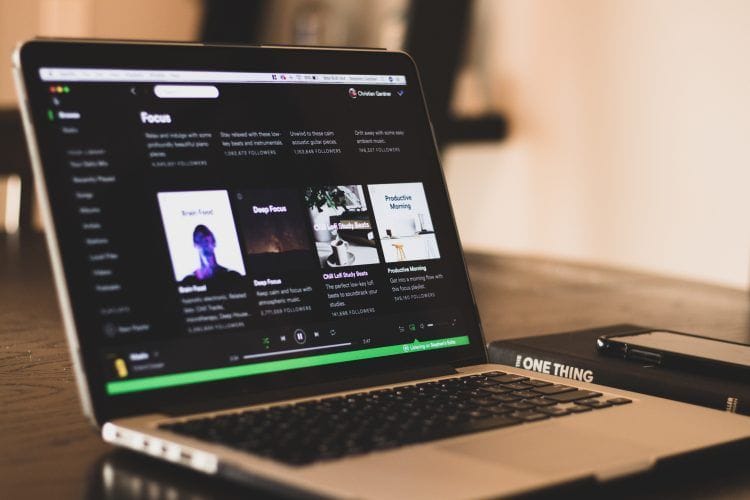 Over the last few years, digital and weekly album sales have hit significantly new lows on a regular basis due to the popularity of streaming services. It is massively important to your music career to get everything you can out of streaming services, because they will help grow your brand organically. With over 75 million paying subscribers and even more non-subscription listeners, Spotify is one of the biggest and most advantageous streaming services.

Once you've planted the seed, however, you need to keep watering it. There are several ways for artists to make the best use of their Spotify placement, in order to make the biggest impact. Music streaming counts towards music charts and curated playlists can break a hit. Leverage this opportunity for something more.

The Follow Button
Embed a spotify follow button onto your website or social media bios so that your current fans can give you a listen. This also gives them an easily accessible channel to do some word of mouth marketing for you, and direct new fans to you as well. If you send out regular emails to your fans, this is also a great place to embed a follow button.

Create Your Own Playlist
Create your own playlist on Spotify that features other artists music as well as your own. Regularly sharing playlists and supporting other artists increases the possibility that they'll do the same for you. Adding tracks to your playlist regularly is also important, as your followers get notified each time you make an update.

Social Skills
Use social media to promote your Spotify placement. Post your Spotify links alongside your music and gig promotion and schedule your posts. There are several apps you can use, such as Hootsuite, to keep your posting schedule organized. Update your audience across all of your channels so they can keep up with you.

Ads
Spotify offers various tools and resources to promote your placement, such as Spotify ad studio. It gives you the opportunity to customize your ad campaign, pick the demographics of your audience and track engagements. Each ad also contains a clickable image linked to the URL of your choice.

Bonus
Nearby fans who listen to a lot of your music on Spotify or follow your playlist will get automatic recommendations when you have an upcoming concert. Users can also easily share what they are listening to on Spotify via their activity feed, which all of their Facebook friends can see, giving you some easy, free promotion.

How To Make The Best Use Of Your Spotify Placement
was last modified:
April 17th, 2019
by
Looking for Playlist Promotion?
Check out our Popular Playlist Campaigns