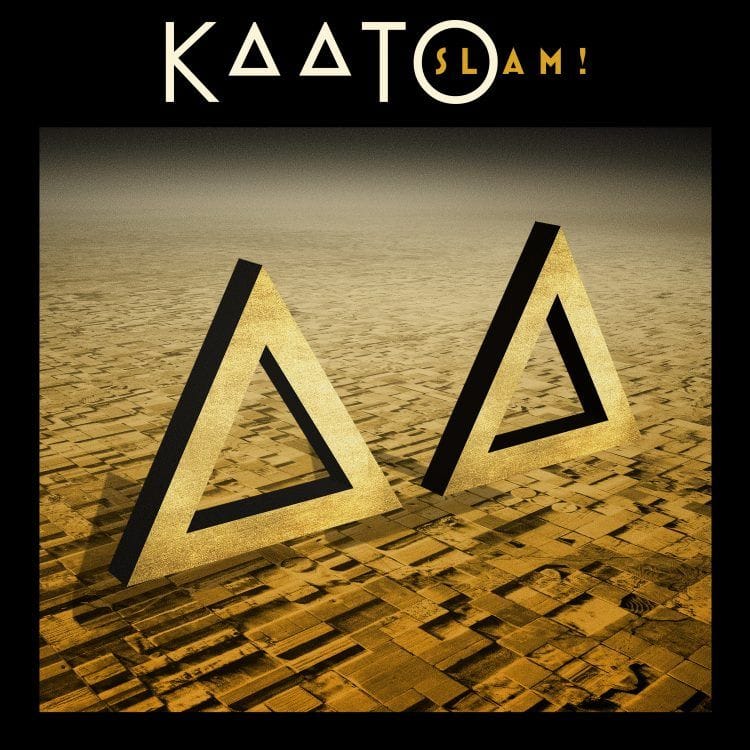 New Album Is Artists Unique Take On Legendary Rock And Pop Music
Los Angeles, CA – March 27, 2019 — Over the course of their 8-year emergence, KAATO has grown and developed their own distinctive sound. Their latest release "Slam!" puts their modern take on quintessential rock and pop songs from as far back as the '60s. KAATO's wide reach of musical influences are expertly blended together in a high energy, custom-built mix. 

"Slam!" lives up to its title, conveying their exciting musicality that will drive them towards success without sacrificing their artistic vision. This self-produced album fully represents who they are as a band as they carve out a space for themselves in the music world. "Slam!" was mixed by Scott Hardin and mastered by Richard Dodd.

The two singles the band is the most proud of, "Somebody, Someday" and "Communication"  not only show the range of their diverse inspiration, but the exceptional range of their own personal ingenuity as well.  KAATO has truly opened themselves up and poured everything they have into "Slam!".  From building their own studio to writing all of the music and lyrics, they're proving that they are a force to be reckoned with.

"Slam!" is available now on all major music platforms.

Kurt Lowney on "Slam!":

"We wanted it to sound big, bright, and in your face! Its a collection of 8 rock songs with different scenes, colors, and moods that are free from the pressures of a definitive theme."

KAATO will be going on tour in Japan beginning April 5th and will be releasing a new music video shortly after their April 14th return. Their upcoming music video will be paying homage to the golden age of music videos, the 90's. With 70's flair, analog film emulation, lens effects, and luxurious rock n rol textures. If you happen to be in Japan and want to catch KAATO live, tickets are available on their website. 

About KAATO

KAATO is a Nashville, Tennessee based rock band made up of Kurt Lowney (vocals), Mika Nuutinen (bass), Hunter Lovan (lead guitar), and Christopher Williams (drums). Originally from Australia, the band was founded in 2011 by singer/songwriter Kurt Lowney. KAATO had their first international tour co-headlining with Mitch Malloy in the UK after their self titled album was released in 2016.  Kurt and Mika made the move to Nashville permanent in 2018 and started work on their newest album "Slam!" from their home studio, which allowed them to fine-tune their sound until they got exactly what they wanted. You can follow KAATO on Instagram and Twitter, or visit their website for updates and news. 

KAATO To Release New Album "Slam!" Available Now
was last modified:
November 18th, 2020
by