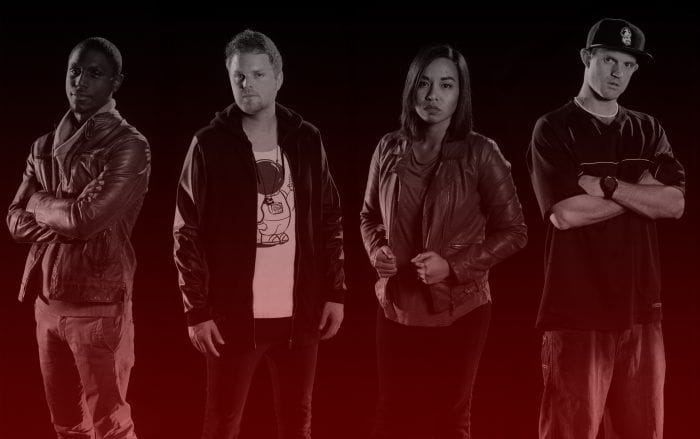 Dare To Be Dreamers debut "Making Believe" video inspired by young girl's Disneyland wish
Los Angeles, CA – January 18, 2016 — Following the successful 2015 release of their first music video "Still Young," the San Diego band Dare To Be Dreamers have announced the debut of their sequel video "Making Believe." Dedicated and inspired by a young girl who was born with Citrullinemia, a rare disorder affecting the Urea Cycle, "Making Believe" was the result of her dream to go to Disneyland. Struggling through medical bills and other expenses, Dare To Be Dreamers set out to help her family and to inspire hope.
Shot in Hollywood, "Making Believe" features a female character who has received an eviction notice and is about to lose her home. As she drifts off to sleep she's swept into a fairytale setting as a princess and enjoys the worry free company of an inviting crowd as they dance in a magical castle. The video also features footage of the happy three-year-old as she journeys through Disneyland and meets Mickey and Minnie.
On their quest to change lives through their music and film projects Dare To Be Dreamers have made it their mission to help struggling families and young kids whose dreams hold little reality. Last year, the band was a viral hit when their video "Still Young" featuring a young boy with Down Syndrome received over 100,000 views within the first week and the story was featured on several local stations in major cities across America.
Through their Dream Partner initiative, Dare To Be Dreamers have facilitated the wishes of a young boy and young girl, reunited a mother and son after 14 years, raised money to prevent a family's home from foreclosure and sponsored a trip to Disneyland. For more information on how to become a Dream Partner, please visit www.DareToBeDreamers.com

About Dare To Be Dreamers
Dare To Be Dreamers is a San Diego based band using their music & films to inspire hope and make dreams come true. Their debut album "Still Young" is an exhilarating journey through sound and space. Massive drums, epic synths, beautiful soundscapes, catchy anthems and hints of EDM & hip hop make for a thrilling listening experience.
Official website: www.daretobedreamers.com
# # #
San Diego band delivers dream to local three-year-old fighting for her life
was last modified:
October 31st, 2023
by