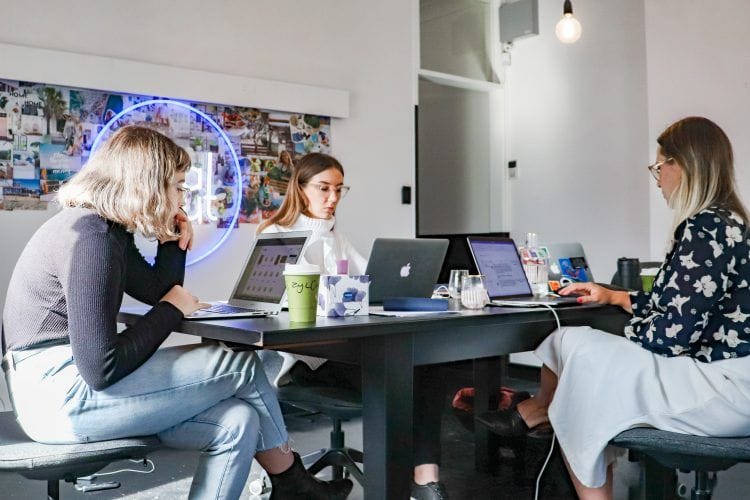 As the Internet of things continues to progress and thrive, social media is quickly becoming a crucial aspect of marketing for most brands and businesses. To successfully use social media for marketing purposes, it takes a lot of dedication to ensure that your presence is always consistent, curated, and actively managed. Most people enjoy using these forms of connection in today's online world because it keeps their current or potential audience engaged and interested in what they have to offer for a product or service, or you might be an inspiration to making a greater impact. 
However, managing an online presence and connecting with potential customers or collaborating with other companies you're interested in doing business which can be a difficult task.
The concept of social media is a constantly evolving and changing phenomenon that has helped form the backbone of marketing strategies in many industrial sectors. For those looking to establish a social media presence, but feel like they need some guidance along the way, here are a few steps to make things easier in your process of upgrading your current social media strategy including, building a loyal fan base, increased web traffic, gaining new clients, building authority in your niche (through the sharing of high-quality content that your followers trust) and many more. 
Consistency
Dedicating time to your social media strategy works wonders for you to identify the best times to post for your audience and get on a content calendar schedule. It is essential to have a consistent posting schedule that you can become accustomed to so that you or other team members can recognize what will resonate most with your audience!
The best way to establish a good schedule for posting on social media is to set out specific times you plan on posting daily based on what days of the week you would like to see posts. Establishing a plan with specific days of the week set aside will allow you to post regularly, so it's always bringing in new business options.
Establishing A Loyal Fan Base
The end goal of a sound social media strategy is to build out the proper loyal fan base that can resonate the most with your content, messaging, and brand. A strong core audience will help you reach out to niche-related hashtags and establish more success with your brand through a more straightforward process of building and eventually expanding upon it. We all know that what has worked wonders in solidifying a good reputation, selling products, and many other reasons has a social media following for your brand that can support and advocate for all of your efforts. You can find the most success by sticking to hashtags related to the niche market that falls under the same category or interest group that one or more of your products might appeal to.
Curated Page
Page curation is a vital part of your marketing strategy because it ensures visitors will keep coming back to your page to see what you have for the next. There won't be any confusion about who you are and what you offer with instant access to information! A curated page makes it easier for others to identify with you because they'll know exactly where you stand in the industry. Your page will make it easy for brands to want to work with you because instead of having to sift through hours of content, they would rely on a one-stop-shop that hardly leaves anyone wondering where else could they go if they're trying to find something related to [insert your niche here].
Features
Another tip when stepping up your social media strategy is to use all the features that roll out within Instagram. Instagram tends to push out content more often when you're taking advantage of things like Instagram Reels, using trending sounds when applicable, and a bonus initiative for content efforts. If there's a new feature that has been added, such as stories or live streaming, it is important to take advantage even if you disagree with that kind of content and do not think it will work on your profile.
It's crucial to stay ahead of the game regarding social media. You need to ensure that you can predict how your brand will fare on every channel because each has its audience and unique algorithms that you must consider when managing your accounts. Make sure that you stay true to yourself when putting in the planning and effort for social media marketing so as not to stray away from what made your brand successful in the first place; use this idea as an opportunity to brainstorm new ways to highlight what truly makes your company stand out from the competition!
Steps To Upgrading Your Social Media Strategy
was last modified:
May 6th, 2022
by