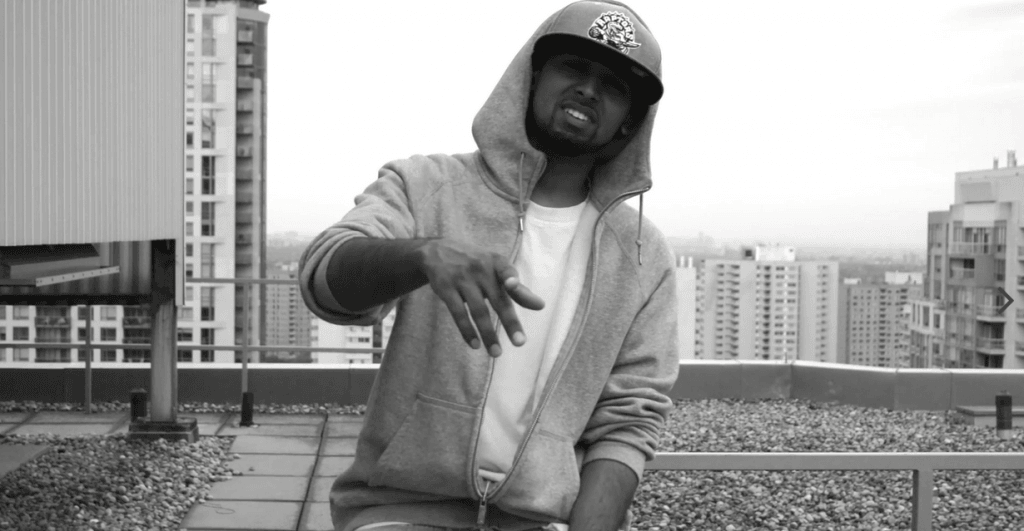 Rapper K-Slick is back with the latest installment of music from his forthcoming mixtape entitled "K-9 vs The World", which will be released on Datpiff in September. The new singles, Rock Bottom and Crime Chronicles 2 are the first of several upcoming singles scheduled to be released this summer. A follow-up to the K-Slick fan-favorite Crime Chronicles, Crime Chronicles 2 tells a revealing story of betrayal, heartbreak and a devious crime plot. The new videos are now available on YouTube.
Self-written and produced by K-Slick both music videos were shot in Toronto. Rock Bottom echos the story of a person being at their lowest of lows, trying desperately to find their way back to a sobering reality. Known for his grimy street-styled rap, K-Slick has quickly become one of city's most popular hip hop artists. His rap style, and lyrical approach in the single "Last Breath" featuring Slaughterhouses's Joell Ortiz caught the attention of several online hip hop magazines and blogs, helping to increase his growing fan base.
With a handful of recent oversees tour dates behind him, K-Slick's latest effort offers a continuation of his mixtape debut, "Twenty One", a 13-track LP filled with stories of poisonous relationships and suspense-fueled street tales. In addition to Rock Bottom and Crime Chronicles 2, fans can expect several new singles accompanied with official music videos leading up to the release of "K-9 vs The World". K-Slick is currently in the studio putting the finishing touches on the singles Fully Loaded, Klaudia and Chillen Out, all scheduled to be released in the coming weeks.
About K-Slick
He has been named Canada's hottest rapper by multiple websites & magazines, born in Toronto, Ontario, K-Slick has created a huge buzz for himself. K-Slick was always determined as a youth and he worked hard to make sure that he succeeded in everything he tried. There was nothing out of reach for him as he believes anything is achievable if you believe you can achieve it. Everyone around him noticed that he was very ambitious and unique.
As a youth K-Slick never followed pathways created by others he made his own decisions and did not allow other people to influence him. K-Slick always felt a connection with hip hop as he enjoyed listening to rap whenever he could. In grade school he was always zoned out with headphones bumping old school classics and jamming to his favourite rappers.
Twitter: @therealkslick
Toronto rapper K-Slick is back with new music: Rock Bottom and Crime Chronicles 2
was last modified:
September 16th, 2023
by