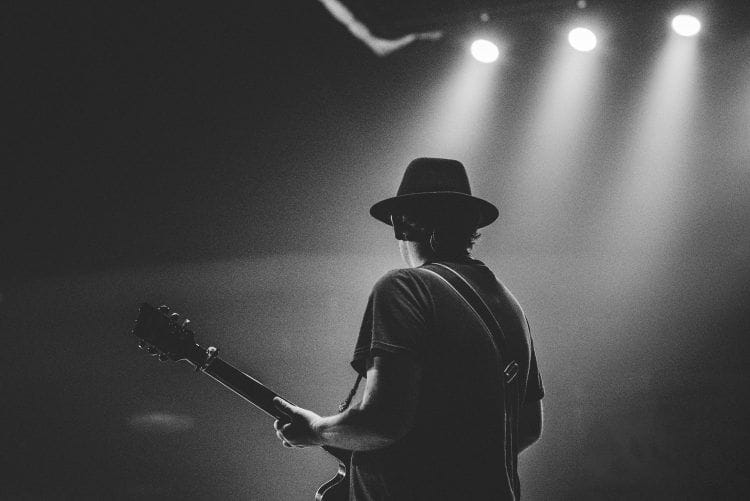 Being an upcoming artist has many benefits. You are your own brand, Able to connect with a fan base, build your own supporters as well as network with others in your career field. When creating music and working on music projects for your audience the goal is to showcase your talents and produce relatable music with what people may want to hear, but making a profit and finding ways to monetize is just as important.
Here are some ways that you can independently go about monetizing your work as a musician and make other incomes by showcasing your brand!
Hosting
Hosting has been a great way to cross-promote for artists. They can get monetized by being paid a flat fee for a show appearance or to host at an event, as well as grow their own fan base in the process and make connections with those that attend as they are the main spokesperson for the hosting.
When getting booked for these types of appearances it's a great way to cross-promote as there are others that are in charge of promoting and advertising the live hosting events. They usually would have many members on a team to create content for the hostings and tag all parties involved making it easier for people to check out your brand, and to get to know you as a musician.
Live Music Events
Many artists get paid to participate in live music events; Whether there is a popular venue that is looking to get musicians to fill up, or there is a collaborative event for a meet and greet/pop up event; This is a method of monetization if they live venue books you or if there are other parties involved and you guys decide to charge guests to come to see the live performance.
You can easily set something like this up by researching venues in your area or networking to see if there would be any musicians interested in connecting on doing a live event.
Spotify
With Spotify being a huge music streaming platform, there are ways for people to monetize off of it while doing what they love: Listening to music and creating music playlists! There are sites that people can use that will pay you to review and consider tracks for music playlist inclusion.
Along with this, the concept of getting paid through streams which is a big revenue generator for larger artists. Work to build your brand, start small and grow your fanbase over time until you become a household name.
For ways you can get on Spotify playlist as a musician; Check out our Spotify playlist campaigns here:
https://www.amworldgroup.com/playlist-promotion
Instagram
With monetizing on Instagram, you can use your platform by getting brand collaborations. Posting consistently is vital in this case so that you can have content for brands to see if it would be a good fit to work together. You can go about monetization by collaborating and negotiating different rates brands are willing to pay for feed posts, stories, or IG REELS video content for you to promote their product or service.
This is a great way to connect with brands that are providing promotional music services or products that are in the music niche as well that you or your audience could benefit from.
Youtube
Youtube has been an outlet for many years for many people to showcase their talents and to make income from them. Musicians especially have started on youtube with branching out and kicking off their career as well as getting discovered as a musician.
Youtube works in many artist's favor with getting paid off of their work because they allow content providers to monetize their videos. When content creators decide to use a certain song in their videos and if it gets published the artist and/or person responsible for those music rights will end up getting a portion of revenue.
A strategy to get monetized for YouTube is to be sure your music is registered with a publisher like ASCAP. If you are with a current record label that's even better as Youtube is great at identifying tracks that are exclusive with a different labels.
For more tips, Checkout our Blog post on "Ways To Stay Up On Your Game As A Musician" : https://bit.ly/2VecE5f.
For those in the music industry seeking ways to generate income, we recommend diving into the blog post "How to Make Money with Music". From gigs to streaming and merchandise, this post covers various revenue streams to explore.
Ways To Start Getting Your Work Monetized As A Musician
was last modified:
October 31st, 2023
by