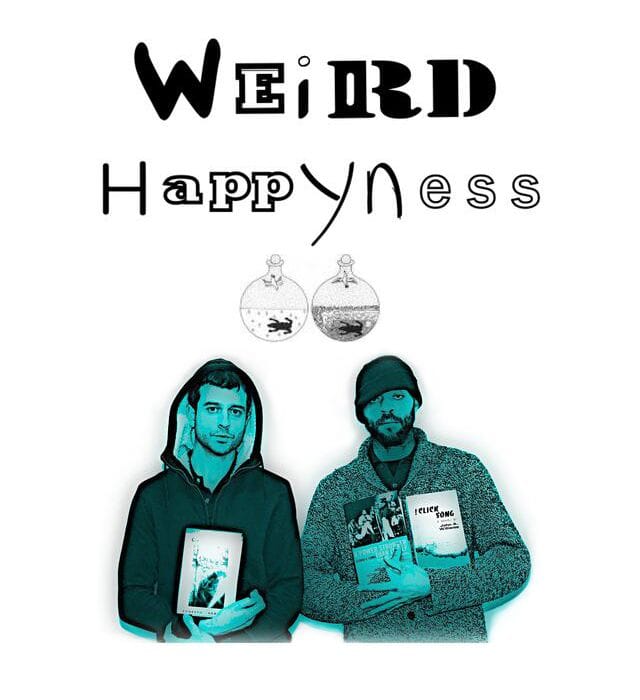 Los Angeles, CA – Tuesday, April 1, 2014 – New York based production team Weird HappYness has announced that they will release their collaborative album project 10,000 Hours + on Tuesday, April 29th.
Composed of drummer Max Tucker and hip hop artist/producer Malik Ameer Crumpler; the duo's debut effort offers an eclectic mixture of experimental jazz, funk and soul, electronica and hip-hop.  An album preview of 10,000 Hours + is now available at weirdhappyness.bandcamp.com
Written, produced and performed by Tucker and Crumpler, the album was recorded at The Phoenix's Hut in Brooklyn and Milarepa's Mind in Harlem. Infused with eight distinctively unique tracks, 10,000 Hours + also features appearances from acclaimed jazz trumpeter and composer Leron Thomas.
Max Tucker on 10,000 Hours +
This album is just a glimpse into the sonic terrain that we are embarking upon.  We both have restless minds and high standards for ourselves so we knew going in that every song had to be special, and something that we wanted to hear over and over again. For this record our process was pretty much this:  I would make the initial blueprint of the song.  Sometimes it would be a more flushed out song with different parts and sometimes it would just be a 16 bar loop.  Then I would take it over to Malik and he would do his thing to it, said Tucker.
As the newly released material continues to garner interest from experimental music enthusiasts, one of the album's most popular songs, "The Ascent of Rose" has already been featured on Jazz FM.

About Weird HappYness
Weird HappYness is a New York based production team consisting of drummer Max Tucker and producer Malik Ameer Crumpler. They have been in many bands, recorded with many artists and have finally recorded a duet of instrumental music.
Max Tucker is a drummer and percussionist living in New York City. He moved to New York after high school from Northern California to attend the New School University Jazz Program, from which he received a BFA in 2004. After graduating Max went on to play with many bands. Most notably, Francis and the Lights, Patrick Cleandenim and Dinowalrus with whom he toured the Northeast extensively.
Malik Ameer Crumpler is an experimental improvisational poet, rapper, writer, and producer who explores alternative literature, film and music for esoteric enthusiast. Having grown up in Oakland, California during the height of experimental underground Hip Hop, Malik remains inspired by the fundamental principles of that period: Weird originality. Obsessed with ancient mythology, folktales and all forms of indigenous spiritual expressions Malik's works are usually allegorical confessions of mythological and religious characters.
Official website: www.weirdhappyness.bandcamp.com
Twitter: www.twitter.com/weirdhappyness
Weird Happyness Announces New Album, 10,000 Hours +
was last modified:
November 18th, 2020
by