Game planning is the essential first step that allows us to find the right approach and get you and your team excited about the options ahead. AMWs Game Plan Service allows us to formulate a detailed plan customized specifically to your needs. Your project is special, and a one size fits all solution isn't going to cut it. Allow us to dive in, evaluate your past efforts and guide you towards the future with the AMW Game Plan. During the process, we'll work together to define your goals and develop a customized road map of how to achieve them.
At the end of the process, you'll have a plan with actionable steps that will help you move your project forward. The next steps are up to you. You can choose to execute the strategy with your in house team, or we can discuss how you and AMW can collaborate, and potentially execute the strategy for you.
Game Plan Services
Project Interview
We start with a project interview & questionnaire to help us prepare for making a detailed Game Plan.
Feedback & Ideas
We will then provide initial feedback and ideas on how to best go about achieving your goals.
Project Deep Dive
Our experienced team will take a deep dive into your project and work on your customized strategy.
Actionable Tactics
The project tactics will outline in great detail actionable tactics to achieve your goals.
Goals & Objectives
We break the project goals and objectives down in an easy to track format.
Project Timeline
Our team will provide a yearly timeline with tasks, milestones and suggested responsibilities.
Next Steps
We will suggest a few critical first steps to get you going on the journey to achieve your goals quickly.
Q&A Session
We will present the Game Plan draft via a conference call and discuss any needed changes
Game Plan Delivery
Following the Q&A Session we will make final tweaks and optimize the Game Plan for final delivery.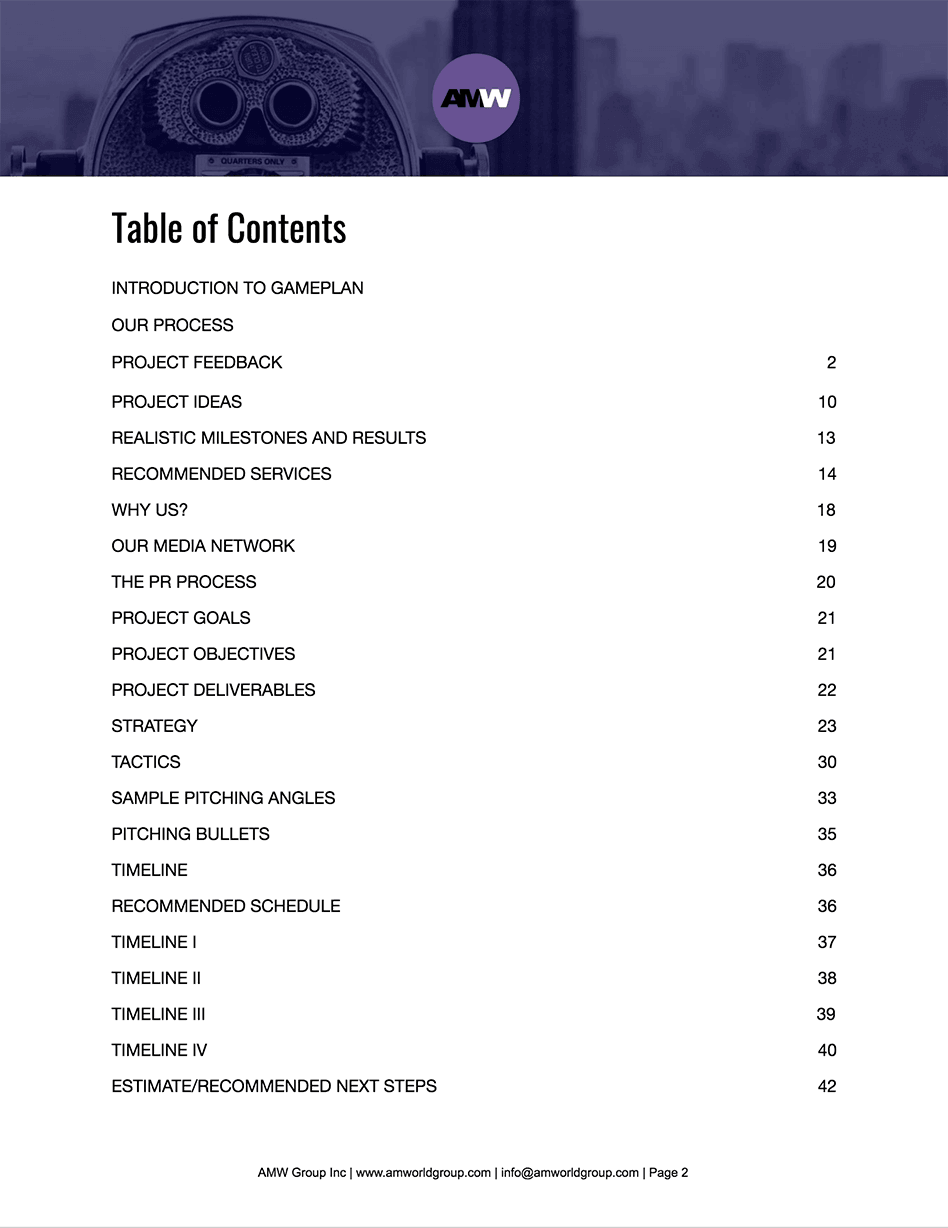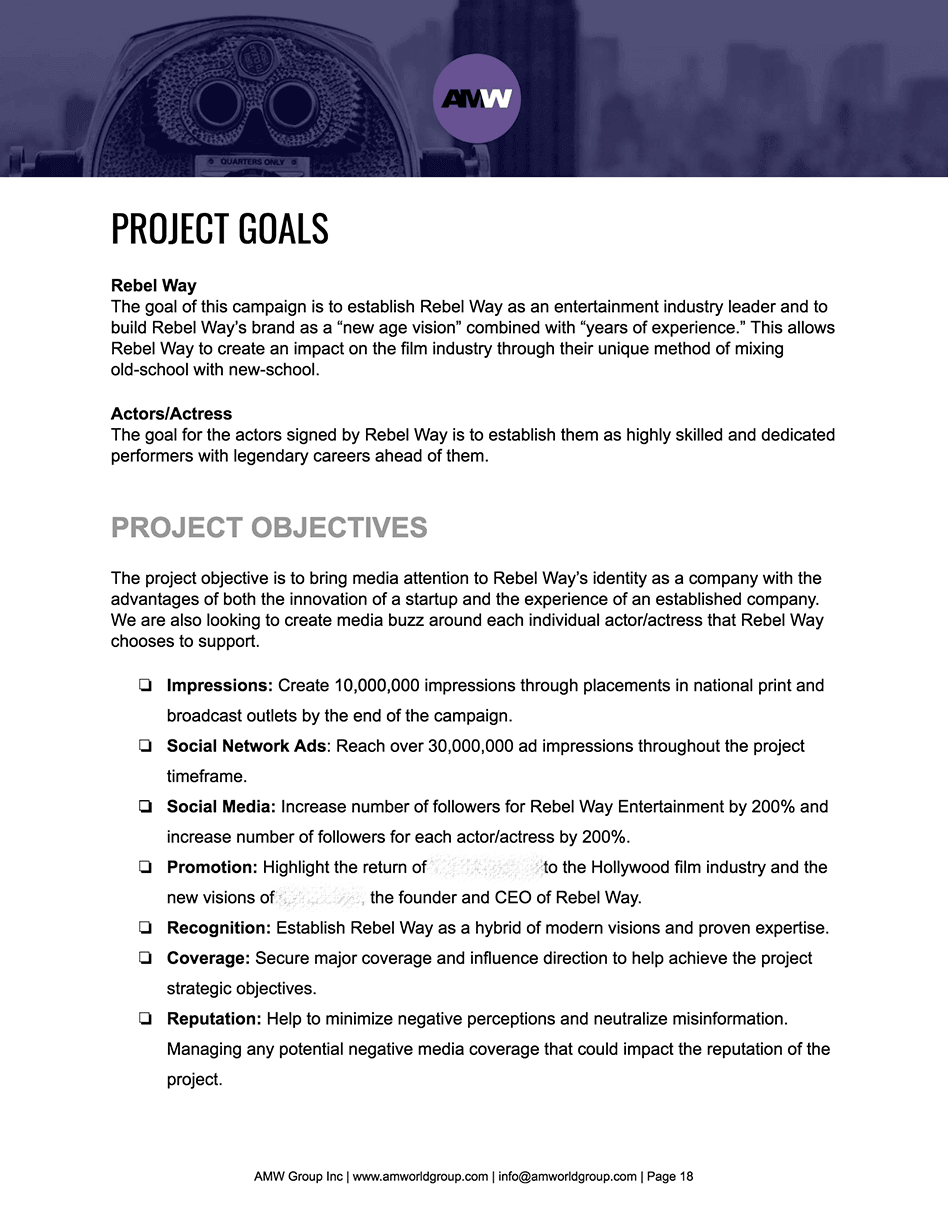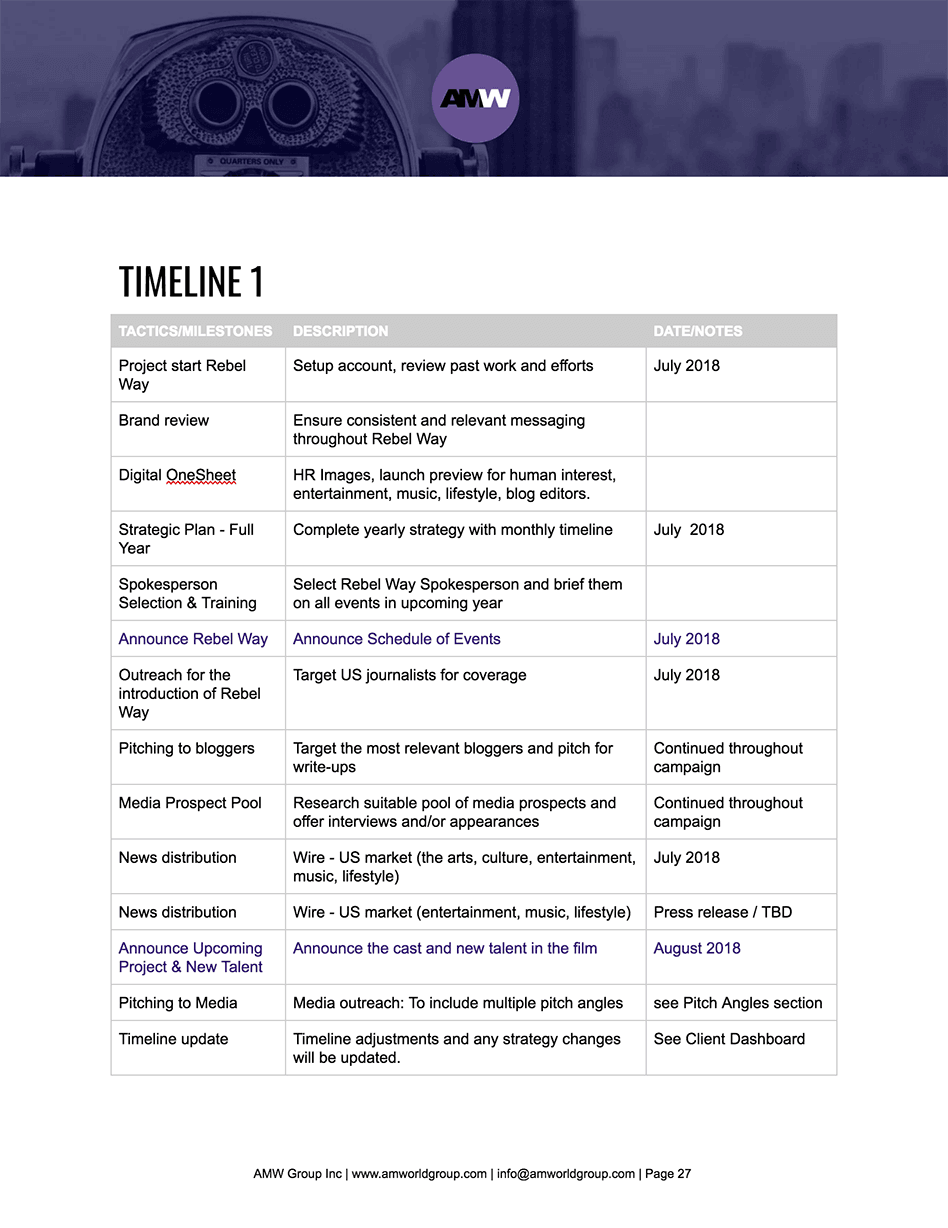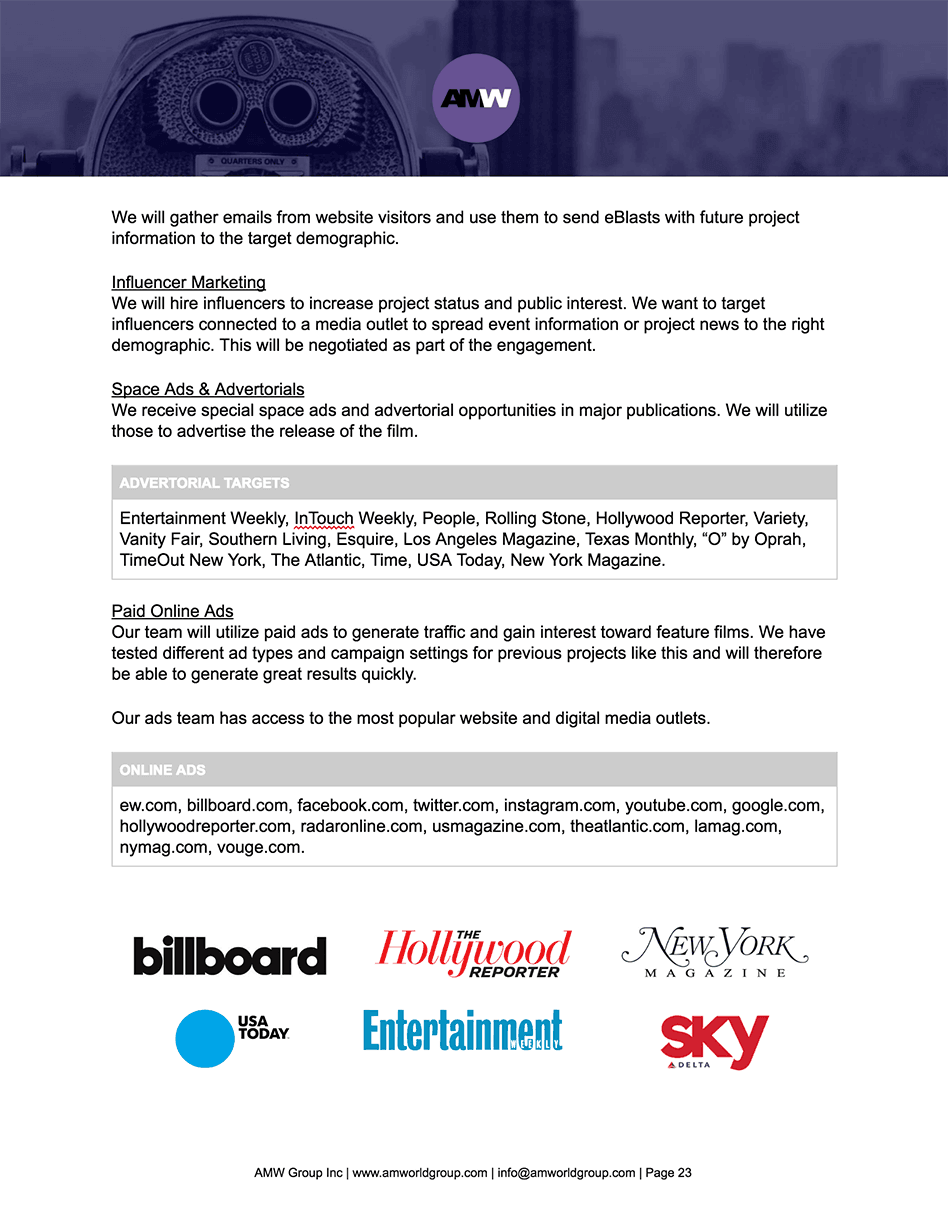 Our Process
1. Research
We review and identify the right approach
2. Development
We develop a custom project game plan
3. Presentation
We present the game plan in a Q&A session
4. Polish
We make adjustments and finalize the plan
Game Plan Benefits
- Get to know our experienced team

- Save Money! Identify pain points and obstacles before they arise

- Find the right plan for you before you commit to a contract

- Understand your strengths and weaknesses better

- Get a detailed preview of what a campaign could look like

QUESTIONS?
Client Features