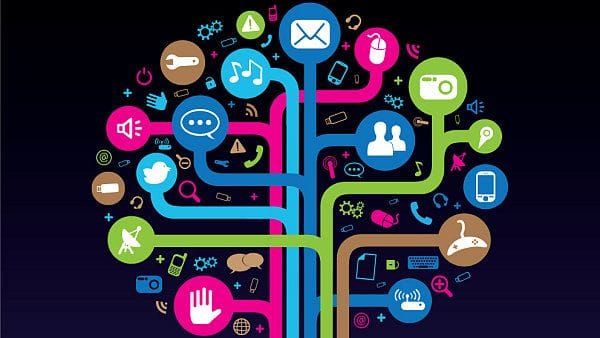 The amazingly high level of importance for this task
Before the days of social media or the internet, the word of mouth that bands and artists relied on was heavy. You would have to try so hard to get distribution, spend on recording, find a label, and then pray that the record stores your merchandise sat in would at least put a poster up regarding your release. When you did get the opportunity to tour around to other towns, your only true hope of getting an audience to the show was by flyers for the most part. They would get taken down, not be seen by everyone, and sometimes your valued target audience would find out you were playing just the night of the show. With the advent of multiple social media sites, getting others to share, comment, thumbs up and spread your content is invaluable. With all the different platforms available, you can share photos, status updates, and valuable new tracks with the entire world. Here are 6 important reasons to have a social media presence.
1. Increasing sales by connecting to a potential audience:
This is essentially the most important reason to be on social media; to generate new audiences and make your tunes or art available to anyone looking for it. Whether by a retweet, Facebook status update, or Instagram photo, you will be bringing someone new into the mix. And when these people spread the word on their own websites, it is exactly the desired effect you want. To stay afloat and truly keep doing what you want, ultimately selling your tracks, albums, and other merchandise is the prime way to do so.
2. Making sure that search engines jive well with your existence
It is very important to understand that as an artist the people you want to find you will use Google and others to get to you right that moment, or bookmark your page for later. When search engines are checking over their internal criteria for listing and ranking you, it can go way beyond the basics of Facebook and Twitter presence. Posting current content, chatting publicly with others who have the same interests, and promoting new additions to your lineup are of key interest. This aspect is most important when someone first tries to search you out; from there it can be a nice gentle downhill slope once your product sounds good and your merchandise looks good.
3. Shaping the Brand and promoting it
From the time you post your first picture or even try out catchy slogans, you are reaching many viewers. Much of this is best done after adding a good initial round of friends, and waiting to reach out for the national/global layer of appreciation. An aspect of having content on social media that is more crucial than ever is the stage of creating what the brand or artist is known for, and to lie digitally influenced eyes on your logos and content. Branding is a science all in itself that takes much planning and skill, and having social media presence is one of the most intricate and valuable ways to start rising up in the world of being noticed.
4. Cost to time Ratio
Really doing your social media presence right takes time and cultivation, but for initial cost of holding the pages down, is ideal. The main social media portals Facebook, Twitter, Instagram, and Pinterest do not currently charge a fee for setup. To take full advantage of them and have content that is top notch is a time consuming process, but not spending much money until you get into advertising of your own is incredibly valuable. You truly are now able to reach more people than ever for free; the fine elements of the craft come into play once you have a following and need to keep followers entertained and engaged.
5. Tons of people use social media as a search tool
While search engines are a major place for people to find you as an artist, the college student eager for something new and the hip friend of a friend that has been checking things out online could very well use Facebook to search. It makes sense, because this social network already has so many millions of users starting their day, their news feed, and what they want to seek out for entertainment with it. So much organic growth in music and entertainment has occurred with Facebook and Twitter that it is mind boggling to the artist. One key thing to remember is that even when you don't feel like embracing a new social media platform, once you do, some of your best daily content just needs to be spread evenly amongst all your outlets.
6. To make sure that potential customers trust your image
Even though plenty of negative things can spread like wildfire on the web, just having a social media image period helps you. Whether your brand is all about music, clothing, or promotion, ignoring the masses and not putting up any social media will harm you in the long run. Once a certain groove is established, users gleaning for information will find you, bookmark you, and send your songs to friends, and talk about when you are performing next. With the usual ups and downs of any endeavor, having groups to cross promote what you are doing and where you are doing it next will be just as valuable as anyone in the tech realm would expect it to be.
6 Reasons why you Need a Social Media Presence
was last modified:
March 31st, 2014
by