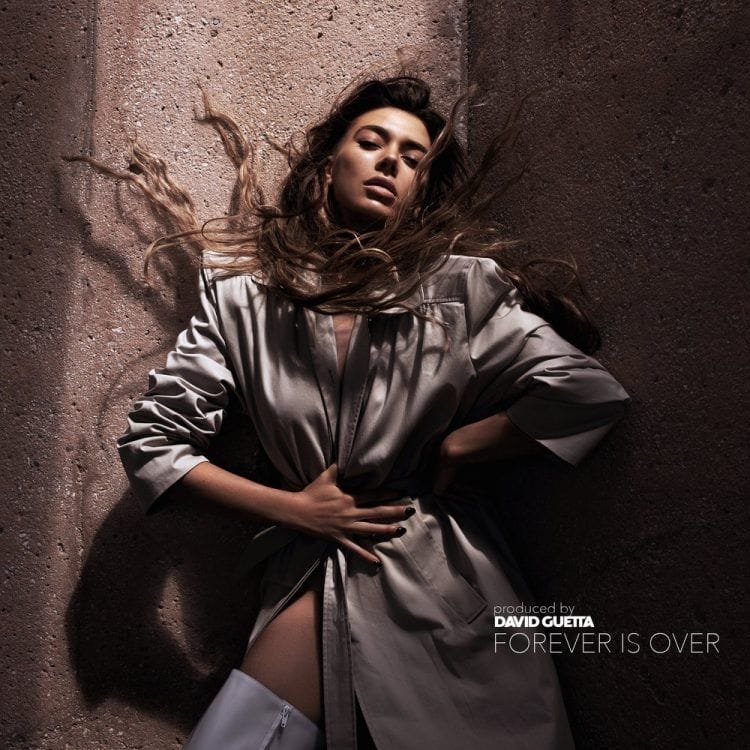 New trackwritten by legendary songwriter Poo Bear and produced by David Guetta
Los Angeles, CA – June 14, 2017 – Singer and songwriter Elvana will release her new crossover hit "Forever Is Over" this week. In Albania, the name Elvana is synonymous with talent, glamour and amazing pop music. As the most popular artist in the Balkans, she has captivated and delighted her wide reaching fan base since 2001. Elvana's musical appeal extends to European and US listeners.
The single is a collaboration with renowned songwriter Poo Bear, who has written double platinum songs for artists like Justin Bieber, Usher, 112 and Ludacris. His current releases with Justin Bieber, "Despacito", "I'm The One" and "2U" are at the top of iTunes top 100. Grammy Award winning DJ, producer and songwriter David Guetta whose current hit with Justin Bieber, "2U" is heating up the charts – produced "Forever Is Over."
"Elvana is undeniably one of the most talented and skilled artist that I've ever worked with in my career!!!! Her vocal control, soul and spirit combined make a voice that resonates through all frequencies and I can't wait for the world to hear "Forever is Over!" says Poo Bear when asked about working with Elvana.
The epic music video for "Forever is Over" allows Elvana to shine. Against the backdrop of a post apocalyptic world, Elvana rides a striking black horse across a desolate desert landscape. The tone and visuals of the video reflect the lyrics of the song. Elvana's effortless vocals on "Forever is Over" fully impart the emotion of loss and longing. Backed by the upbeat elements of the production, the new single is an anthem for standing strong through hard times.
"Forever Is Over" will be released June 14th and available on all major platforms including iTunes, Amazon Music, and Spotify.
About Elvana
Elvana Gjata, known in her native Albania simply as Elvana, is unarguably the most popular singer/songwriter in the Balkans. Her career started in 2001, and she has gone on to release more than 50 singles and 2 albums. The multi-talented artist is also a winner of "Dancing With the Stars Albania". Currently, Elvana, The Albanian Diva, is collaborating with award-winning songwriter Poo Bear and renowned producer David Guetta on English language songs. Her album will be released later this year.  For updates on future releases and performances follow her on Facebook, Twitter (@gjataelvana) and Instagram (@elvanagjataaaa).
# # #
Albanian Superstar Elvana set to release new single "Forever Is Over"
was last modified:
June 14th, 2017
by