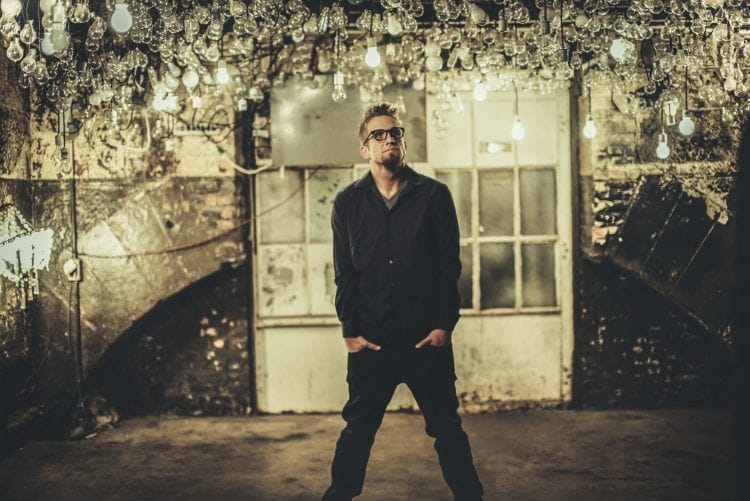 It's been four months since we've heard anything from Robert Hunter. The reclusive rocker with an alt-country vibe who gave us the songs "Wasted", "Sober" and "Outta My Mind", appeared destined, at the time, to will his way into the music industry with a plan and a purpose. "Afterglow" was a record that seemed to defy all the latest trends. His sound is gritty and authentic. It's unique in this day of computerized instruments. And yet, perhaps not surprisingly, he managed to find an audience. Robert then scored a hit with "Gone for Good". It reached the FM bands and garnered over one hundred thousand views for the video – all this while he claimed not to have, or want, any major label representation. We were all waiting for the tour and what came next.
Then silence.
We reached out to Robert and this is what he gave us – the previously unreleased video for the song "Ditto Baby". It clearly showcases his desire to make music and art that speaks to the heart of those he calls, "hopeful romantics."
Robert said he wanted to make a statement with the piece. And he did, in just over three minutes – which is saying something.
Maybe we were wrong to assume that he was just resting on his laurels.
Before we could get into concept, the music, he spoke about his wife Becky. She was diagnosed with an aggressive form of cancer in late December, just before the "Afterglow" album was set for release. Robert said, it sent him sideways but also inspired him.
"She's just the most loving, patient and kind girl I've ever known. It's so unfair. But Becky doesn't see it that way. She never did. She says we've been chosen by God to endure this. I didn't believe her at first. I spent a lot of time questioning everything. Those were the darkest days of my life."
"What brought you out of it?" We asked.
"She did!" he said. "It's strange because I was supposed to be the one trying to save her. But she was, all along, saving me. She told me not to give up, to keep writing. Eventually, I had no choice but to listen. Becky was bald and telling me everything was going to be OK. She's very tenacious."
In the meantime, the two have spent a considerable amount of time in recovery, focused on the road ahead. Robert says that the only thing that matters is the cure. The doctors have worked miracles. It's a heartfelt story you'd have to hear to believe.
They've disappeared to the mountains several times, gotten lost on purpose, and gained a lot of perspective while getting back to basics, in the Adirondack wilds. There Robert wrote a novel he says is, "Absolutely the craziest thing you will ever read. But Becky endorses it." He got a publisher, and there's a whole new adventure about to unfold.
There is a new record too. He promises the songs are his best yet, inspired by some of their ordeals. Both the book and the record come out in 2018. We can't wait. And we pray that Becky continues to improve.
"She's getting better day by day," Robert told us.
But there's a lot more work to be done. Becky has surgery in a couple weeks, then radiation, before the dynamic pair, God willing, embark on a nationwide tour to celebrate their remarkable achievements, against all odds.
Follow Robert Hunter and Becky on Facebook and Instagram @roberthuntermusic. And at www.roberthuntermusic.net.
AMW Client Robert Hunter releases music video, "Ditto Baby"
was last modified:
November 17th, 2020
by