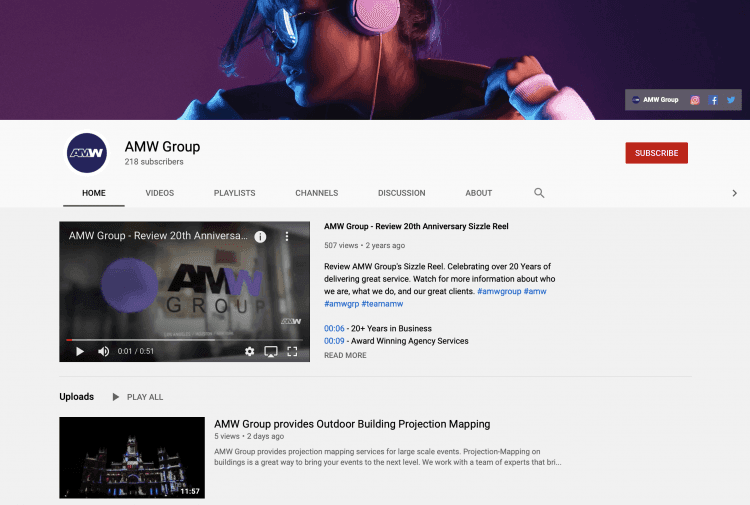 Are you an upcoming artist? Or maybe you just want to learn more about the music business? Are you or your team looking to expand your brand?

Look no further! AMW Group now has a simple and enjoyable way to learn more about our services, including video promotion, how to break into and thrive in the music scene, and so much more!
Visit AMW Group's official YouTube channel and subscribe to keep updated on topics related to the services we offer. The channel will be updated on a regular basis and curated by our marketing team.
AMW Group will be releasing a series soon for musical artists to learn more about how the music industry works, the best tips & tricks, and advice to help artists keep up as the industry is constantly growing and changing.
The satirical series will feature AMW's own Laurel Daggers, Business Development Director, as she teaches a young budding artist how to make it in the music business. Artists at every level will be able to learn something in a fun, new way.
Join the conversation and learn new strategies to grow your brand with us. We will also share our favorite YouTube channels, music videos, behind the scenes snippets, and much more. Subscribe today. We're looking forward to seeing you there!

YouTube Channel
https://www.youtube.com/c/AMWGroup




AMW Group YouTube Channel
was last modified:
September 16th, 2023
by