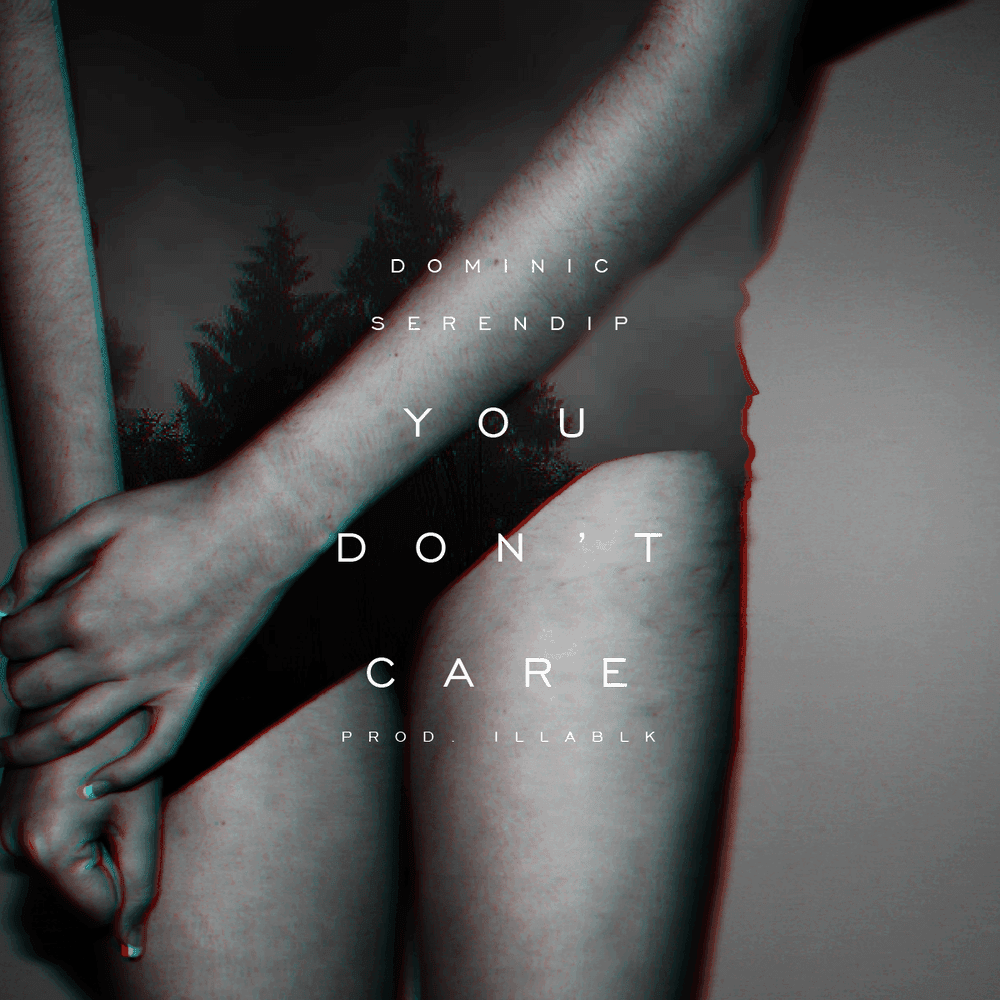 January 24, 2014 – Los Angeles, CA – Harlem-bred artist Dominic Serendip has released the first major release off his forthcoming solo album, "You Don't Care". Produced by ILLA BLK, the new track is a mixture of hip-hop, rnb and psychedelic funk infused with the electric strings of guitar. The track is now available on SoundCloud. The official music video for You Don't Care (directed by Rob Coin) is also in the works.
As a former member of the New York based group THEBLKHANDS, Dominic Serendip is gaining popularity through his conscious style of music which is complimented by an impressive arsenal of diverse beats.
Inspired by the words "live lucid," a term coined by Dominic himself, the emerging artist is set to debut his new album project entitled "God Gone Mad" this Spring. Through his music Dominic speaks on his hate and love relationship with drugs, alcohol, women, and growing up in the boroughs of New York.
– Dominic Serendip on the album: 
"I lost grip, I lost a lot of friends, began questioning religion, I began losing faith… not just in who I am but mostly in the system in place around me. I would find myself at these random parties a lot more, chilling with people I've never met and probably wouldn't even remember come the next day. I was busy trying to find a purpose and all I got left with was a broken heart and some bad habits. I stopped searching outside myself and did some soul searching inward. This is the story of a man not realising everything he ever needed was inside him all along and what I went through to find it."
As a lyricist his primary goal is to not only connect with his fans, set a mood or to inspire, but to drive a movement of people who are first aware of themselves and their ability to accomplish their goals. Dominic has made his career off chasing his dreams, and his belief that "anything is possible."

About Dominic 
Dominic Serendip describes himself first and foremost, as being a consciously awake individual. An artist from the streets of Harlem, New York, he brings a psychedelic and otherworldly vibe you wouldn't believe has been missing from the world of hip-hop since. A wordsmith, an actor, artist and songwriter, Dominic began gaining recognition as a member with former rap group THEBLKHANDS.
After their split, Dominic remains in close partnership with other former group-mate ILLA BLK, in order to not only bring a new sound to New York, but to birth a new lifestyle of consciously awake individuals to the culture a term Dominic describes as "living lucid."
Facebook: www.facebook.com/DominicSerendip
Harlem's Dominic Serendip drops "You Don't Care", first single off solo effort
was last modified:
September 16th, 2023
by