With all the technology around us it is easier to get distracted from our work than ever before. We have so many different workspaces, notifications, communications, and more that keeps making it harder to stay on the task. Why not use the technology available to do the opposite instead? That is what these three productivity apps do. They allow you to keep working and fight any obstacles that show up in the way. All of these apps have very different purposes and that is what makes them great, you can use all three of them to work better and faster than ever before.
No productivity app list is complete without Evernote. Evernote is a note taking app which combines many different features to become a productivity powerhouse. You can collaborate with other people as well as access your data from wherever you need. If you ever have a great idea you can simply add it to Evernote and you'll be reminded of it when you're in office the next day. You can set up tasks you need to do and see your life be better managed than ever before. There's a reason this is one of the most widely used productivity apps in the world and you'll find that reason very quickly if you begin using it.
Airdroid allows you to connect your Android device to your computer easily. Airdroid is also one of the few Android exclusive apps that will make an iPhone user want to switch to Android, since usually it's the other way around. Airdroid's biggest advantage is that it allows you to transfer files without needing a cable. So if you need to take a file to another computer or if you need to transfer something from your phone to the PC quickly and don't have a cable this app will be a lifesaver. It can also allow you to reply to texts from your desktop and even see who's calling before youpick up your phone and get distracted.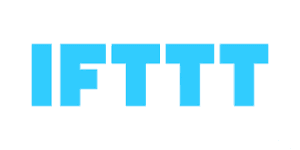 IFTTT is one of the smartest apps we have ever seen. The whole function of the app is in the name – IFTTT stands for 'if this then that'. That is what it does, it allows you to tell your phone to do things when something happens. For example, you can tell your phone to turn off the Wi-Fi when you leave home. You tell the app that if you leave home (detected through GPS) turn the Wi-Fi off. This is just a simple example; you can create your own conditions and work better than ever before. Soon your phone will be turning to silent automatically when you return home – basically all the menial stuff you have to do with technology happens by itself. The best part is that it also provides you statistics about your life – how much time you spend at work, how much at home, and much more. It also works very well with other apps like Evernote, Twitter, and Pocket.
Here are 3 exceptional productivity apps to help you stay on task
was last modified:
June 8th, 2016
by