As with all other things, the world of blogging, too, is constantly evolving into something newer yet better, every single day. While some people really enjoy getting their news or learning things by reading, there are some who would rather listen to something along the lines of a podcast. As a matter of fact, podcasts are so popular in this day and age that it is completely normal for a single podcast to have at least a million subscribers.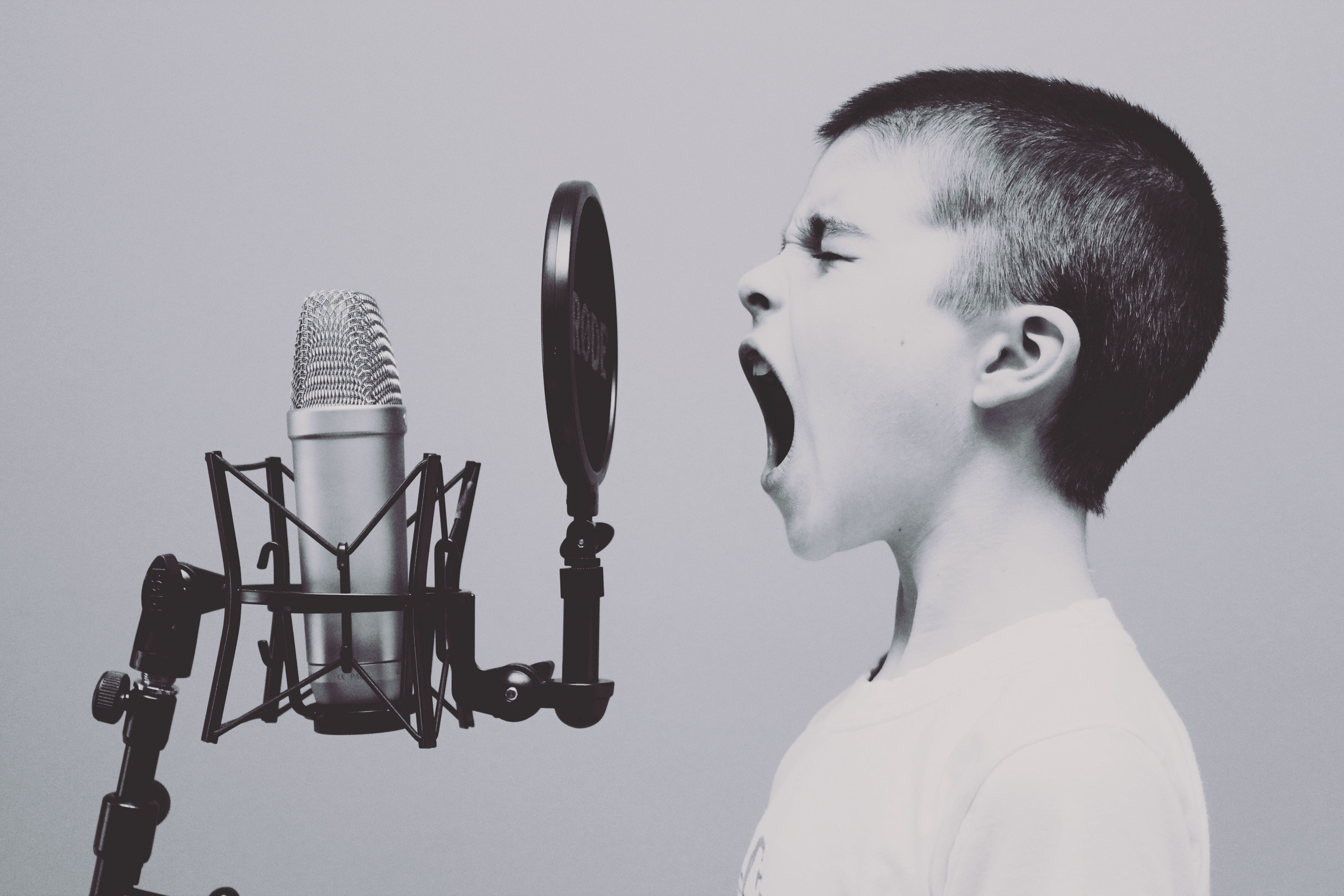 Starting Your Own Podcast
Creating your own podcast isn't even half as difficult as you may assume it to be. In fact, if you have a unique topic, the right equipment, a great voice, and outstanding audio editing software, there's no reason why your podcast wouldn't get you where you want to be.
Step 1: Find a Topic
If you have been a listener of podcasts, prior to wanting to start your own, then you're probably aware of the fact that almost every topic has been covered by someone before you. In this area, you will certainly see the similarities between podcasting and blogging. However, at the end of the day, it's all about who says it better. Once you've found a topic that you're willing to speak about, write everything that you wish to say, and begin practicing.
Step 2: Opt for Quality Equipment
Podcasting isn't just about putting up material online and waiting for people to like, share or comment on. To really ensure that your target audience will even listen to your podcast, you must ensure that you're using quality equipment to record everything as well. There's nothing worse than tuning in to a podcast only to hear an echo, background noise or other unprofessional distractions. To record a podcast, purchase a quality noise-canceling microphone and headphones. Although you can, you still shouldn't use just any microphone to record your podcasts.
In addition to that, having legitimate audio-editing software will also help do your podcast justice. Remember that the competition is strong, so if you don't pay close attention to the little details, such as how clearly you're speaking or how clear the sound is – with as little background disturbance as possible – you might not manage to get a good number of subscribers.
Step 3: Choose a Platform
Similar to how bloggers make use of a website to put up their blogs for people to view, read and learn from, you need a platform to make your podcasts available to your subscribers. Many podcasters prefer sites such as WordPress for this purpose. WordPress gives you the convenience of uploading your episodes one by one. And if you want to change up the order for the episodes, later on, you can easily use the edit tool to do so.
There are many other podcast hosting platforms out there. Soundcloud, Podbean, and Libsyn are some of the most popular options, and they have packages for every level of podcaster. Podcast hosting gives your podcast a place to live so you can submit your feed to popular podcast aggregators like iTunes and Stitcher where listeners will be able to find your podcast and listen.
Making a podcast is almost as easy as writing a blog – especially if you have a healthy amount of things to say in the best manner possible. If you're feeling confused about where to begin, just pay attention to the styles of other podcasters and find your own.
Learn more about how we can help you grow your brand by using the link below!
How to Start Your Own Podcast
was last modified:
February 21st, 2018
by