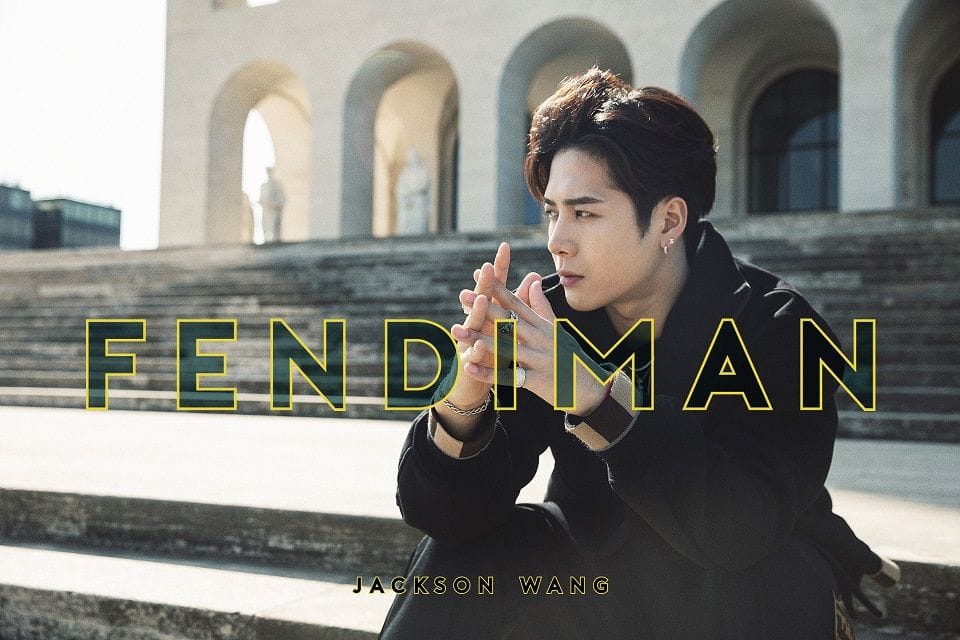 Jackson combines fashion and music in new song just in time for the summer
Los Angeles, CA – May 25th, 2018 — Hong Kong's own Jackson Wang is back with a brand new single that combines the fresh hip-hop sound Jackson is known for with the colorful and dramatic world of fashion. "Fendiman," available on May 25th worldwide, is a youthful, fearless track to help Jackson's many fans pass the summer in style.
Hot-blooded is the only way to describe Jackson's performance on this track. The fast-paced, upbeat composition is intricately layered to create an ear-catching track that Jackson's fans can't stop listening to. As the leader of a new generation of singers, Jackson's smoky vocals and meaningful lyrics help break down barriers and allow listeners to dream beyond anything they ever thought was possible.
Jackson's lyrics for "Fendiman" show his fans that with enough bravery you can challenge time itself and win the race against time to lead the pack in both fashion and music trends. Jackson has modeled this behavior throughout his whole career, by making it his goal to top himself with every song he releases. He has built his own creative empire and inspires his fans to do the same. An undisputed trend maker, "Fendiman" makes the parallels between the creative fields of fashion and music clear.
The lyrics for "Fendiman" also have cultural significance. In 2007, the world-renowned fashion brand Fendi held a fashion festival at the Great Wall of China. The song "Fendiman" was inspired by Jackson's national pride, a deep, integral part of his soul.
Jackson's past hit singles "Papillon," Okay," and then "Dawn of Us", fully display his rich emotional journey. With "Okay" he broke free from the constraints society places on us, "Papillon" was a rebirth, like a butterfly coming out of the cocoon, and then "Dawn of Us" marked the beginning of a new dawn. Again and again, Jackson Wang transforms himself, pushing himself further and further with every artistic achievement.
With Team Wang by his side, Jackson is prepared to face any hardship or challenges that might arise. Listen to "Fendiman" on May 25th, available on all major music platforms worldwide.

About Jackson Wang
Jackson Wang is a K-Pop star and media personality from Hong Kong, China. He is most well known for his work with the boy band GOT7, a group known for their dance performances inspired by breakdancing and martial arts. Jackson is also well known for his TV appearances across a broad range of genres, including dramatic series, variety shows and hosting a popular cooking show. He regularly engages with his fans on Weibo, which has led to him being one of the most searched artists in China. Jackson's latest project is his debut solo release, "Papillon." For more information, follow Jackson on Instagram or Weibo (@jacksonwangG7).
YouTube Link: www.youtube.com/JacksonWangVEVO
Official Instagram: www.instagram.com/jacksonwang852g7
Jackson Wang Releases Hot New Single "Fendiman" May 25th
was last modified:
September 16th, 2023
by