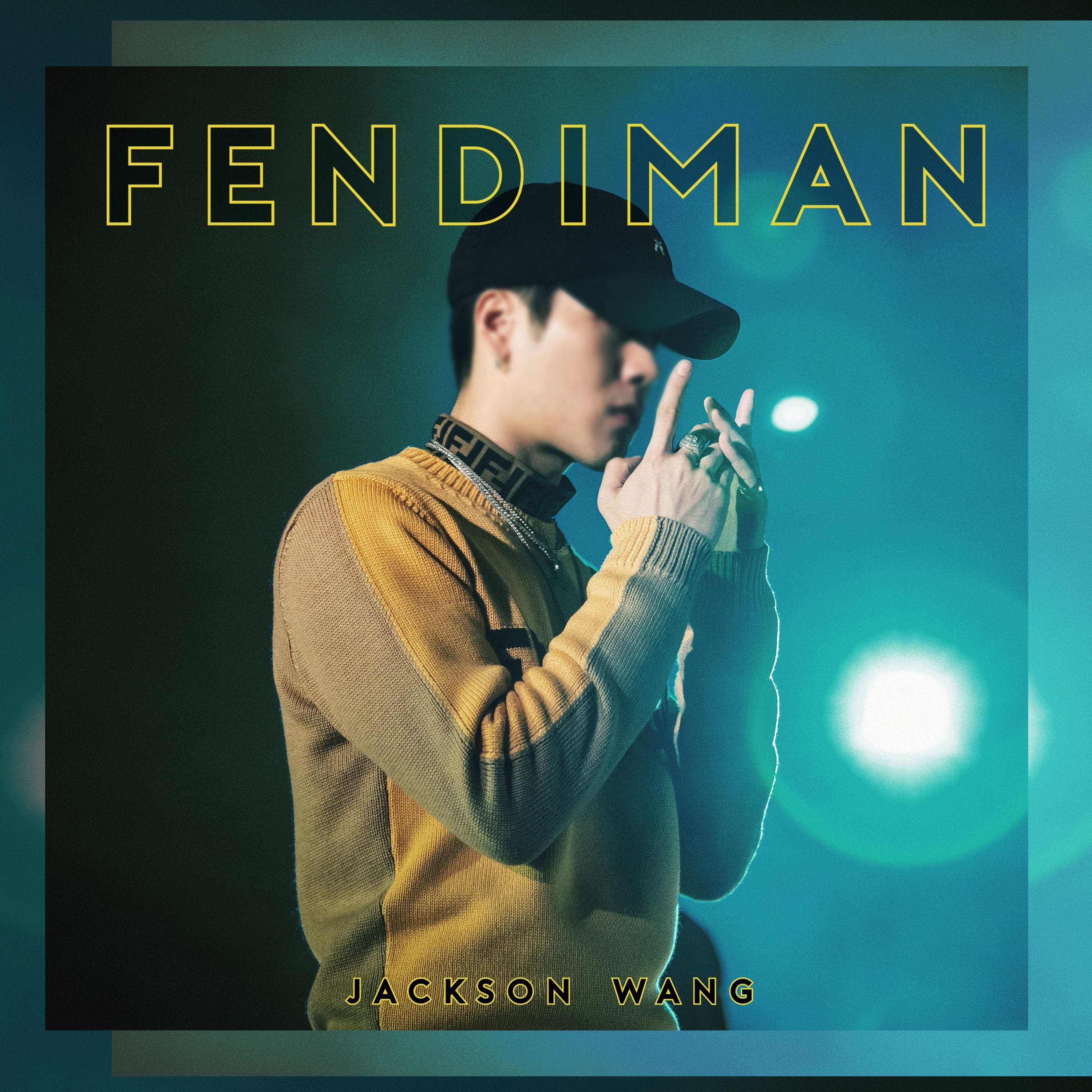 Over 650 Million Listeners Have Responded to Jackson's Summer Style Anthem
Los Angeles, CA – June 01, 2018 — Jackson Wang is always bursting with an infectious, exuberant energy. With his new track "Fendiman" he displays his "can't stop, won't stop" work ethic by combining fashion and music in a new and exciting way, which fans and listeners worldwide have responded to in record numbers.
"Fendiman" was released across 158 different media platforms globally, where 650 Million listeners eagerly downloaded or streamed the track within the first 36 hours of release. 431 journalists covered "Fendiman" in the media alongside 398 advertising placements.
In the US, "Fendiman" topped the iTunes charts, coming in at number one on both the overall and the pop charts. All across the world, this trend continues with "Fendiman" coming in at #10 or higher in twenty countries including the United States, Thailand, Hong Kong, Macau, Vietnam, Brunei, Dominica, Bulgaria, Malaysia, Philippines, and Taiwan. "Fendiman" hit the top 100 in Malaysia, Singapore, Colombia, and Indonesia and continues to rise.
The fan response to "Fendiman" on social media was overwhelming. On Weibo, "Fendiman" was the #1 Artist Topic and the #1 Hour Trending topic. On YouTube and VEVO, the music video received over 2 million views in just 12 hours, proving the lasting legacy of popularity that Wang has built for himself with his crowd pleasing music.
Fans can't get enough of "Fendiman," and it's no surprise considering the artistic mastery Wang brings to the track with his "Jackson-Style". Blurring the line between the art forms of music and fashion, "Fendiman" also conveys a message through its poignant lyrics, urging listeners to set themselves up for victory, and to work tirelessly towards it. Wang seamlessly integrates electronic music and hip hop creating a strong yet soft sound with a strong rhythm.
Wang is an incontrovertible creator of music trends, continuing to make his mark on the history of music. A musician who is constantly striving to keep his audience entertained with new sounds and ideas, Wang displays courage and positive energy that is inspirational to listeners worldwide.

About Jackson Wang
Jackson Wang is a K-Pop star and media personality from Hong Kong, China. He is most well known for his work with the boy band GOT7, a group known for their dance performances inspired by breakdancing and martial arts. Jackson is also well known for his TV appearances across a broad range of genres, including dramatic series, variety shows and hosting a popular cooking show. He regularly engages with his fans on Weibo, which has led to him being one of the most searched artists in China. Jackson's latest project is his debut solo release, "Papillon." For more information, follow Jackson on Instagram or Weibo (@jacksonwangG7).
YouTube Link: www.youtube.com/JacksonWangVEVO
Official Instagram: www.instagram.com/jacksonwang852g7
###
Jackson Wang's Latest Single "Fendiman" Tops The Charts Around the Globe
was last modified:
September 16th, 2023
by