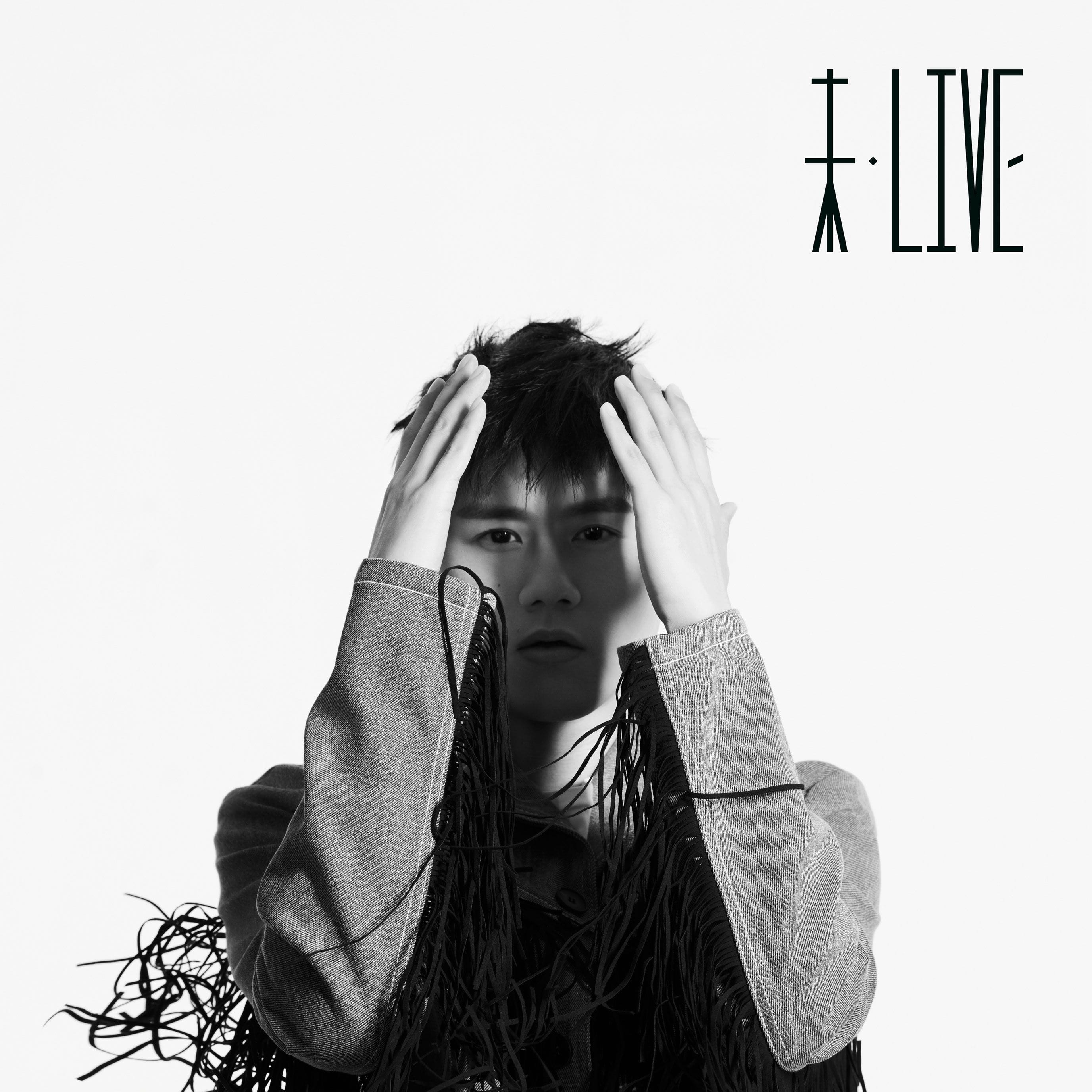 Zhang Puts His Signature New Genre "Mix-Pop" On Display
Los Angeles, CA – June 01, 2018 — Jason Zhang's newest EP, "FUTURE•LIVE," was just released last week and since it's launch has skyrocketed up the charts and endeared itself to fans and music critics alike. Just two days after "FUTURE•LIVE"  was released in mainland China, it quickly topped weekly best-selling digital album charts on all major music platforms.
The groundbreaking project brings the brand new genre that Zhang created, "Mix-Pop," to his fans. The EP contains 3 songs, each in a different style. A retro love song melodically transitions into a dance track, heavy with rhythmic drums, eventually landing on a dynamic rock style. The constantly shifting style is full of surprises for listeners, drawing them in and making them look forward to the next song. The catchy, sincere lyrics stay with you long after listening to "FUTURE•LIVE."
Music critics have responded enthusiastically to "FUTURE•LIVE" as well, praising Zhang's ability to redefine music. "It can be said to be a live album that is not a live one. It redefines LIVE. His LIVE is merely transforming LIVE's stage from tangible to intangible, and from singing to creation. After breaking the inherent structural barriers of the song, he has found a new musical possibility," says one prominent music reviewer of "FUTURE•LIVE."
A music video for the single "Pretty White Lie" is available now and was produced by Cannes Festival Bronze Lion Award-winning Korean filmmaker Flipevil. Known for signature lighting effects, Flipevil masterfully uses shadow and light to create a dreamlike atmosphere and signature look for "Pretty White Lie."
Perhaps the most important development from the release of FUTURE•LIVE" is the debut of the new genre"Mix-Pop." Zhang developed the genre from his belief that there is no one genre that can please every listener. By combining a variety of musical styles, he developed "Mix-Pop" to unite listeners across multiple genres. Zhang has been working on "Mix-Pop" for several years, starting in 2015 when he first incorporated the "European + English Rock + North African rhythm" mix into "The Brightest Star in the Night Sky," a project he considers to be the prototype for the new genre. In later attempts, he experimented with blending opera into rock, and Spanish children's rhymes with heavy metal rock. Zhang has made "Mix-Pop" a very playful genre, daring to break the rules and embrace endless possibilities. When everyone was focusing on apples or oranges, Zhang became the first person to mix apples and oranges.
The worldwide tour for "FUTURE·LIVE" tour has officially started. If you wanted to catch his performance at Beijing Bird's Nest Stadium you'd be out of luck, he sold out the 80,000 capacity venue in 2 minutes and 38 seconds. Zhang is looking forward to repaying his fans with his music for all the love and support they have given to him over the years. Follow Zhang on Social Media for more upcoming tour dates.
About Jason Zhang
Jason Zhang is a pop singer and media personality based in Shanghai, China. Jason came onto the music scene in 2004 as the champion of "My Show." From there, Jason's career has skyrocketed with numerous awards, hit albums and TV appearances, including his 33 awards for Most Popular Male Singer and his 12 titles as Best Male Singer. His latest world tour, The Sound of My Heart Tour, sold out venues in the US, Canada, Malaysia, Australia, Italy and the UK. Jason's songs have appeared in Hollywood movies, and his performances at the CCTV Spring Festival Gala have been well received by fans. In 2016, Jason founded his own label, Planet Culture. He continues to frequently appear on television, his latest show is "Produce 101" where he acts as a vocal mentor to aspiring pop stars. Follow Jason on social media.
Official Instagram: https://www.instagram.com/justforstar/
Official VEVO Homepage: https://www.youtube.com/channel/UC9Ml4bRhS1v0xnkabLA7MtQ
Official iTunes Homepage: https://itunes.apple.com/us/artist/jason-zhang/368669716
Official Weibo: https://weibo.com/jasonzhangjie?is_all=1
###
Jason Zhang's Latest Project "FUTURE•LIVE" Tops The Charts Worldwide
was last modified:
September 16th, 2023
by