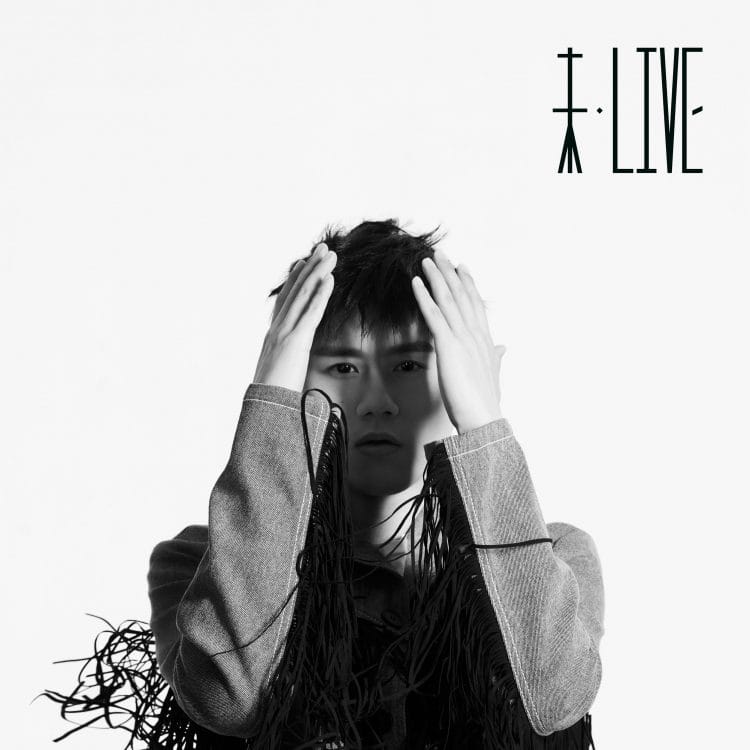 Classical Production Techniques Add Authenticity to Jason Zhang's Sound
Los Angeles, CA – June 05, 2018 — "Pretty White Lie" is the lead song from Jason Zhang's latest EP "FUTURE·LIVE." The English language track displays the appeal Jason Zhang has as a worldwide artist. As one of the most popular artists in China, Zhang is ready to take his new genre Mix-Pop and positive musical energy to a global audience.
"FUTURE·LIVE" is comprised of 3 songs, each in a different style. This versatile musicality is what defines the new genre Jason Zhang created, Mix-Pop, which uses stylistic surprise to keep fans of many diverse genres engaged. After studying at the esteemed Berklee College of Music Jason Zhang used his knowledge of music to develop the new sound.
The lead song "Pretty White Lies" is a tribute to the golden age of the 1980's which has been inspirational to Jason Zhang. He flips musical convention on its head and deliberately omits a prelude and starts instead with bold lyrics: "I'm going out of my mind thinking you gonna leave, So if there is doubt put me out of my misery."
Jason Zhang put a lot of thought and energy into the production of "Little White Lie." Auto-Tune (a favorite of Daft Punk) and analog sequencer effects reflect the 80's aesthetic. Jason Zhang's subtle use of the "build up" method in electronic music add modern flair. The lyrics, "Have you fallen out of love, love, love, love" provide a beat of their own while also providing the emotional core of the song.
The music video for "Pretty White Lie" is available now and was produced by Cannes Festival Bronze Lion Award-winning Korean filmmaker Flipevil. Shadow and light are used to create a dreamlike, reminiscent atmosphere and signature look for "Pretty White Lie."
The two supporting tracks "Millionaire" and "None Winners" are just as thoughtfully produced. "Millionaire" is produced by Red Triangle, the popular British electronic music production group. Jason Zhang blends an R&B articulation with Tropical House for a fresh take on electronic music.
The lyrics of "None Winners" were composed by producer Huang Shaofeng, well known for his work with Chinese band Mars Radio.
Jason Zhang just kicked off his worldwide tour for "FUTURE·LIVE" starting at Beijing Bird's Nest Stadium. Tickets sold out in seconds, proving Jason Zhang's immense popularity in China. Previous well-received performances in the US, UK, and Italy have given Jason Zhang a taste of what it feels like to spread his message of positivity and new genre across the globe. "FUTURE·LIVE" is just the beginning for Jason Zhang, follow him on social media for updates on groundbreaking new projects.
About Jason Zhang
Jason Zhang is a pop singer and media personality based in Shanghai, China. Jason came onto the music scene in 2004 as the champion of "My Show." From there, Jason's career has skyrocketed with numerous awards, hit albums and TV appearances, including his 33 awards for Most Popular Male Singer and his 12 titles as Best Male Singer. His latest world tour, The Sound of My Heart Tour, sold out venues in the US, Canada, Malaysia, Australia, Italy and the UK. Jason's songs have appeared in Hollywood movies, and his performances at the CCTV Spring Festival Gala have been well received by fans. In 2016, Jason founded his own label, Planet Culture. He continues to frequently appear on television, his latest show is "Produce 101" where he acts as a vocal mentor to aspiring pop stars. Follow Jason on social media.
Official Instagram: https://www.instagram.com/justforstar/
Official VEVO Homepage: https://www.youtube.com/channel/UC9Ml4bRhS1v0xnkabLA7MtQ\
Official iTunes Homepage: https://itunes.apple.com/us/artist/jason-zhang/368669716
Official Weibo: https://weibo.com/jasonzhangjie?is_all=1
Jason Zhang Reaches Out to Worldwide Audiences with 80's Tribute Song "Pretty White Lie" from his "FUTURE·LIVE" EP
was last modified:
October 31st, 2023
by