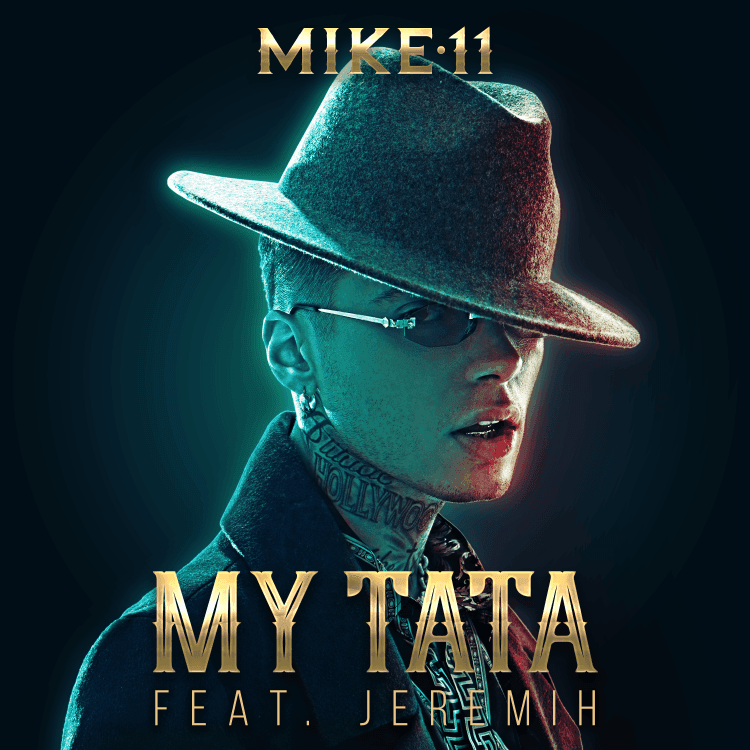 "My Tata" features R&B recording artist Jeremih and is produced by Scott Storch
Los Angeles, CA – January 9, 2018 — "My Tata," the latest single from rising guitarist, songwriter and producer Mike11 may be the first song to be inspired by a Netflix Original Series. After watching the hit Netflix series "Narcos," the song's theme emerged after Jeremih found his inspiration in the nickname for Pablo Escobar's wife Maria Victoria Henao, Tata.
In "My Tata," Tata represents the perfect woman that all men seek, a woman who stands by her man through the good and the bad.
Released by Muzfam Records, "My Tata" features R&B heavyweight Jeremih who wrote the lyrics and was produced by 8x Grammy winner Scott Storch. "My Tata" will be available on Spotify, iTunes, Amazon Music and Tidal on January 12th. The official music video will follow the single release.
Influenced by hip-hop, R&B, and pop music, "My Tata" also appeals to Latin and European audiences as well. Mike11 lends his enthralling Portuguese guitar to the track, as well as lyrics in Spanish like "Amor" and the mix of "Yo Quiero" "Just you," which means "I want just you (Tata)."
The sultry music video captures Mike11 in the midst of a seemingly forbidden relationship as his conversation with a beautiful woman is shrewdly interrupted by two uninvited party guests.
At just 20 years of age, Mike11 might be young, but he brings with him the sophisticated and worldly sounds of the Portuguese guitar. As one of the best musicians in his field, Mike11 is poised to bring this musical talent to the forefront of global culture while introducing the Portuguese guitar to a wide audience. Inspired by Carlos Santana, Mike11 is using his uniquely fascinating style to change the face of music.
Producer Scott Storch says, "I was so happy to work with Mike11 once I saw his amazing skills on the Portuguese guitar. "My Tata" is a timeless song with beautiful music, and Jeremih killed the verses making a perfect harmony. Without a doubt, this song will be an international hit."
The release of "My Tata" is just the beginning. Mike11's debut album is also slated to be released later this year.

About Mike11
Mike11 is a musician, songwriter, and producer from Lisbon, Portugal. He is one of the few people in the world who plays the Portuguese guitar, which he learned to play under the instruction of the renowned guitarist Arménio de Melo. Influenced by the legendary Carlos Santana, Mike11 uses his unique talent to infuse hip-hop and R&B songs with captivating new sounds. Mike11's next release, "My Tata," features R&B singer Jeremih.
Official Website: www.mike11world.com
###
Mike11 searches for The Perfect Woman in New Single "My Tata"
was last modified:
January 9th, 2018
by