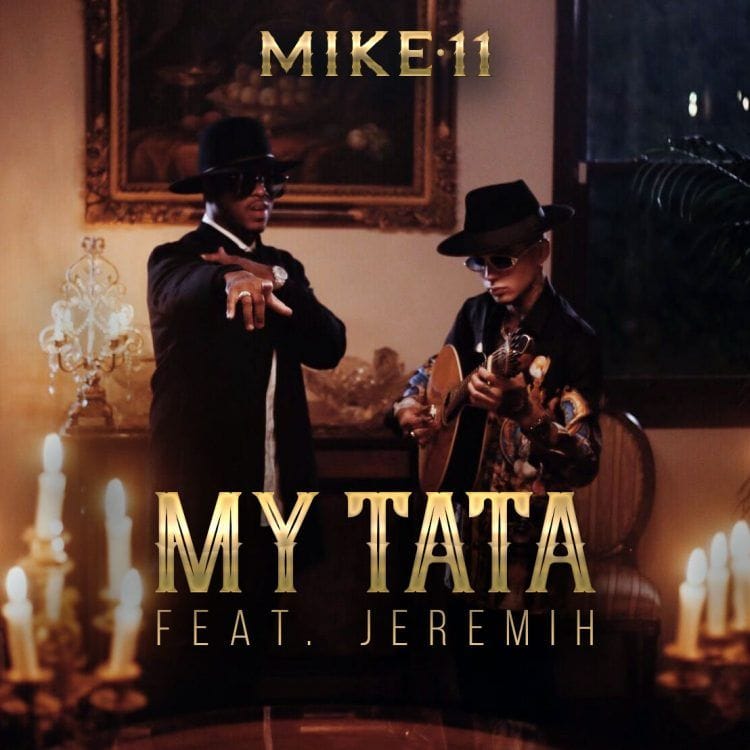 Los Angeles, CA – February 2, 2018 — "My Tata," the breakout single from rising guitarist, songwriter and producer Mike11 showcases the special chemistry between Mike11 and his collaborator on the track, American singer Jeremih. "I've never ran across someone who played any guitar so skillfully. I knew then that he was special, and could match any vocal attempt that I would sing," says Jeremih about first meeting Mike11.
Jeremih goes on to recall, "Tata" was created in a breeze after I finish watching the season of Narcos before coming to the studio. I was just watching Narcos before I came over, so it was fresh on my mind to see Tata hold him [Pablo Escobar] down every episode. I feel like as a man, we all need someone to hold us down in this crazy world. The song was written to be inspiring to anybody that could relate to the first time they laid eyes on their "Tata". No matter where it is you meet her. However, in song, I was singing I felt like I found my Tata meeting a girl while out dancing in love at first sight."
The music video for "My Tata" follows Jeremih's inspiration for the track. Set at a party, beautiful guests dance and drink. Mike11 sits with three stunning women, but it is obvious they are not his 'Tata' and he is not interested in them at all. When 'Tata' finally makes her appearance, she brings an element of conflict and danger with her in the form of two uninvited party guests. Producer Scott Storch makes an appearance in the video, playing a sharp-eyed bodyguard with impeccable aim. Jeremih finds his 'Tata' as well, a talented dancer in a red dress.
"My Tata" was directed by visionary Arrad Rahgoshay and produced by Riveting Entertainment. The video will be available on Mike11's official YouTube Channel on February 8th.
"My Tata" has launched an amazing ongoing collaboration between Jeremih and Mike11. Jeremih has nothing but admiration for Mike11. "Since we created Tata, I actually had him [Mike11] come by my studio a few more time. We constructed some more dope songs, he's that good. If you like Carlos Santana, you'll love Mike11," Jeremih says.
About Mike11
Mike11 is a musician, songwriter, and producer from Lisbon, Portugal. He is one of the few people in the world who plays the Portuguese guitar, which he learned to play under the instruction of the renowned guitarist Arménio de Melo. Influenced by the legendary Carlos Santana, Mike11 uses his unique talent to infuse hip-hop and R&B songs with captivating new sounds.
Official Website: www.mike11world.com
YouTube Channel: youtube.com/mike11world
###
Mike11 set to release Music Video for "My Tata" single February 8th
was last modified:
September 16th, 2023
by