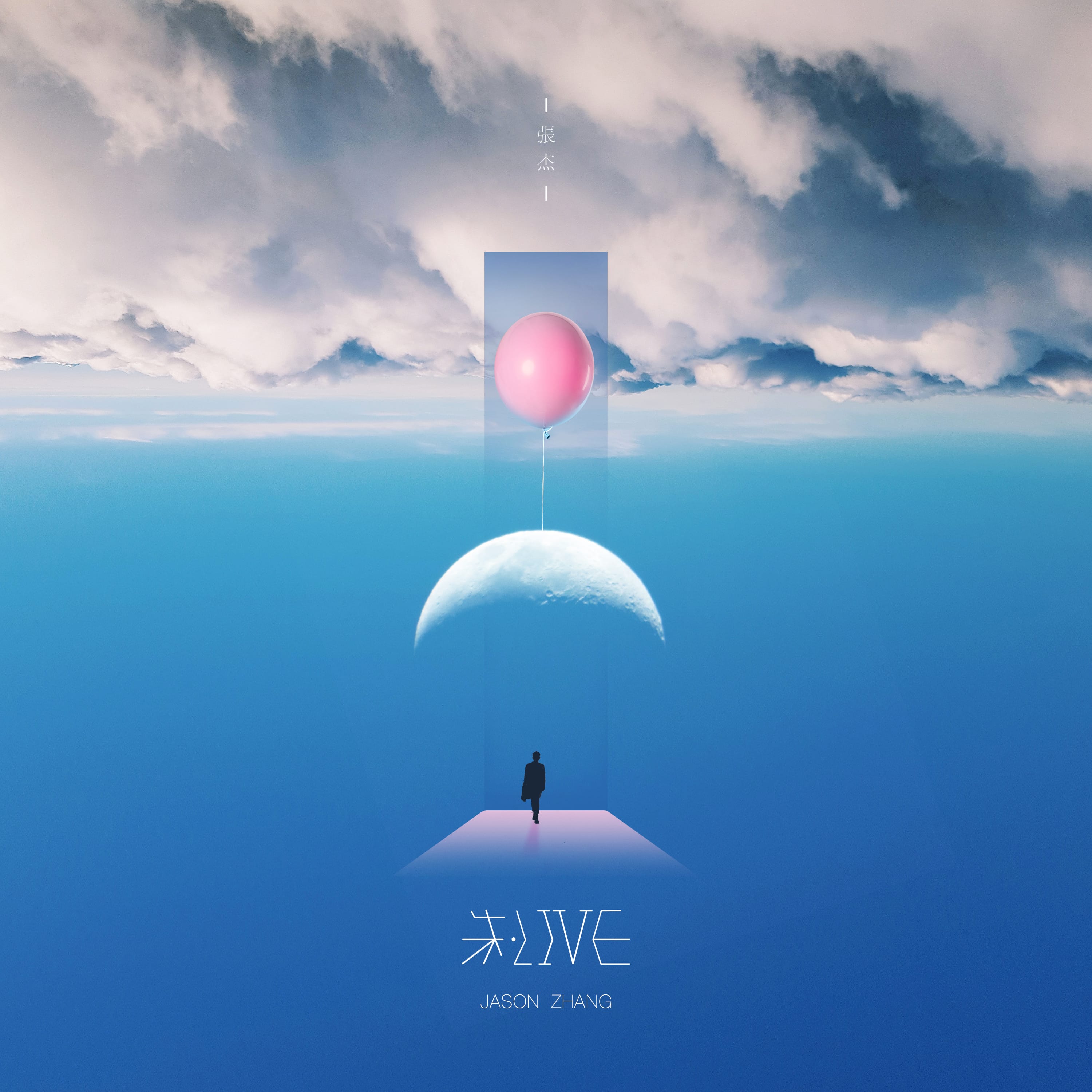 Expectant Fans Welcome Worldwide Release 
Los Angeles, CA – May 23, 2018 — Award-winning Chinese pop artist Jason Zhang is optimistic about the future, and he wants to share this feeling with the world. Jason's latest EP "FUTURE·LIVE" accomplishes just that. The expert delivery of Jason's beautiful, emotional vocals inspire feelings of fun, fire, fantasy and evoke a bright future filled with positivity. Jason's intention behind "FUTURE·LIVE" was to give hope to listeners and to raise their spirits.
"FUTURE·LIVE" is available on all major music streaming platforms on May 30th, premiering on iTunes on May 23rd.
As the 14th album from Jason, "FUTURE·LIVE" is a sign that the indefatigable artist doesn't have any plans to slow down. With each release, Jason continues to evolve as an artist. Since his start in the music business in 2004, Jason has continued to attract fans and keep them asking for more with his honest, feeling filled vocals and personal style.
Jason's past work includes a discography full of memorable music, including his debut album, "The First Album." His subsequent works have netted him many awards. With the release of "FUTURE·LIVE," Jason's fans should expect some nominations during awards season. In addition to the awards, Jason's career contains some amazing memorable moments, like being a torchbearer at the 2008 Olympics, singing the theme song of the Beijing Cultural Week during London Olympic Games and becoming an anti-tobacco spokesperson at World No-Tabacco Day.
Jason is currently the vocal mentor on the popular show "Produce 101," a reality show that focuses on finding the next great girl group. With many additional projects in the works, Jason will be announcing new releases and performances in the coming months.
Jason Zhang is a pop singer and media personality based in Shanghai, China. Jason came onto the music scene in 2004 as the champion of "My Show." From there, Jason's career has skyrocketed with numerous awards, hit albums and TV appearances, including his 33 awards for Most Popular Male Singer and his 12 titles as Best Male Singer. His latest world tour, The Sound of My Heart Tour, sold out venues in the US, Canada, Malaysia, Australia, Italy and the UK. Jason's songs have appeared in Hollywood movies, and his performances at the CCTV Spring Festival Gala have been well received by fans. In 2016, Jason founded his own label, Planet Culture. He continues to frequently appear on television, his latest show is "Produce 101" where he acts as a vocal mentor to aspiring pop stars. Follow Jason on social media.
###
Pop Singer Jason Zhang Releases New EP "FUTURE·LIVE" on May 23rd
was last modified:
May 23rd, 2018
by