Summer is a time when techies swarm to mass gatherings to learn about the newest happenings, and the timing couldn't be better. From Texas to Germany, ideas, community, swapping tales, and showing your ideas on the projector take precedence. Add to the equation good weather, global reach for your products, and the opportunity to travel somewhere new, and the time is right for you to escape to a conference. Feeling refreshed, obtaining new contacts in the industry, and seeing the latest technology that will unveil in the near future is going to be a big bonus to any member of a dynamic team. With the rise in startup companies and home based businesses dominating the current climate, attending one of these conferences can really stoke your creative juices or help your new hires grasp trends and techniques. The quality level and attendance turnouts of all these mass gatherings are surely on the rise, during the months where the tech realm literally heats up.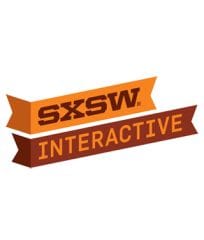 SXSW Interactive
Ok, it's not necessarily in the most heated up months of the year, but March in the Lone Star state is still plenty warm. The digital creative job market, Building Relationships Through Real-Time Relevance, Startup Advice, Guru Twitter Strategies, and Taking the Responsive Web to Windows 8 were some of the best topics on tap this year. This powerhouse of a conference is known to be one of the biggest and baddest; even medical issues, crowdfunding, and ethics are all covered under this cloak of pre summer technology goodness. Don't ever miss one of the biggest gatherings of the year in the tech realm, for this is the one that really sets the tone for all the others.
www.sxsw.com/interactive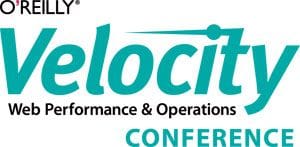 Velocity web conferences
The true training event and source of killer info for companies of all sizes, this tech behemoth takes place in Santa Clara, New York, Barcelona, and Beijing this year. The information on tap includes the highest grade in technology issues to learn about, including moving your E commerce to the cloud, Modern web design with Progressive Enhancement, extended security issues, this is the true nitty gritty as far as information in depth is concerned for the web. A conference that really sets the bar for techies and web administrators everywhere, this one is attended by coding specialists, marketing gurus, and CEOs alike. Growing in the future exponentially, it will continue to rise in popularity as a destination for growth minded company owners and professionals everywhere.
www.velocityconf.com

Failcon
Encouraging embracing failure and not being afraid of it in the least, the summer series of this conference will be held in Barcelona and Sydney. Also in Tehran, Atlanta, Paris, and new tech hub Bangalore, this event has seen its producers Cass Phillips, Rafael Chanin, Roxanne Varza, and Sascha Shubert among others really reach the stars as far as content and how they reach the attendees. With locations in wonderfully lit and foodie friendly Singapore and other great destinations, this is one prime opportunity to learn from others and gauge your true entrepreneurial spirit. Touted by many as one conference that you can truly learn leaps and bounds from others in, this has been hailed as the sleeper surprise of summer conferences, and one that you can truly learn how to hone your marketing craft during.
­­
The Hottest Tech Conferences of the Summer
was last modified:
November 18th, 2020
by