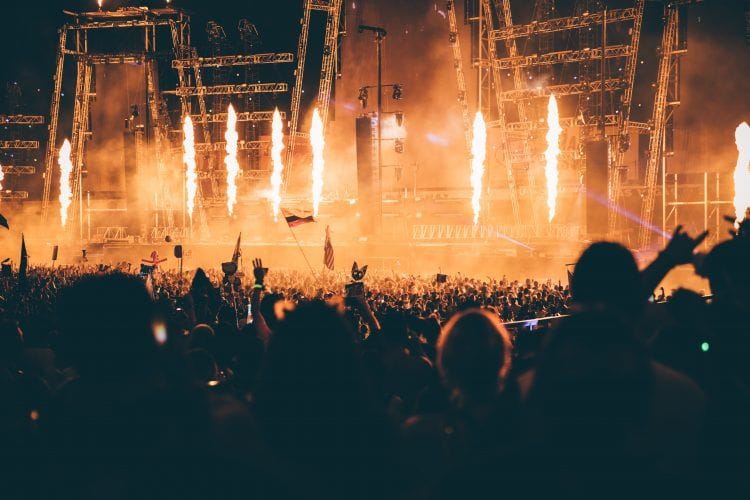 As a musician or band going mainstream, it is imperative that you get a hold of sponsorships from trusted and known brands that will help boost your musical career to new heights. Here are 7 surefire tips to getting sponsors for your event:
1. Make a List of All the Companies or Brands You Want to Target
First things first, you need to know what type of brands you want to approach. Make sure to have at least 10-15 brands that you can narrow down because let's be real, not every company will accept your proposal. For this reason, keep realistic expectations and have the maximum number of options.
2. Do Your Homework about the Company
You need to know who you are approaching; therefore, carry out thorough research on what the brand is all about. Keep a diary or have a folder where you can note down all the important information about the company, including contact numbers, emails and names of people you need to get in touch with such as marketing manager, etc.
3. Show the Company What Your Band is All About
Since sponsorship is a two-way street, you must also showcase how your band can be beneficial for them by promoting their products and services. Talk about how your band is quite popular in your area and other clubs. Explain how as an artist/band, you have the personality that matches or resonates with the brand.
4. Create a Press Kit
You can make a press kit by keeping specific brands in mind and customizing it to their company's vision. You can have pictures or videos of you promoting their product or service. Make sure to express your enthusiasm for promoting their product in a genuine way and not as someone who just greedily wants sponsors. You must also include the demo of you playing so that they know how you sing and play. Include links to your YouTube channel or website as well.
5. Start with Small Sponsors First
Don't aim for big-name sponsors as rejection from them can make you give up easily. Start with smaller ones such as local businesses in your area and then work your way to the top.
6. Call Them Up
In conjunction with the email, you follow up by calling them. This is a much more effective method because it shows them that you are serious about this. Don't be afraid of cold calling and see how things go from there.
7. Don't Show Signs of Desperation
This is very crucial for promoting yourself to sponsors because they can smell desperation from a mile away. Act confident and so self-assured that they don't ever doubt you. You have to be persistent and committed, but don't pester them. Follow up by calling or emailing, but don't do that multiple times a day or every day.

Lastly, don't give up on getting sponsors for your event. Stay in touch with them just in case they change their mind. If you get a sponsor, then make sure to know everything about the deal before you sign the agreement because it is a long-term thing.

7 Surefire Tips That Will Help You Secure Sponsors for Your Next Event
was last modified:
September 16th, 2023
by