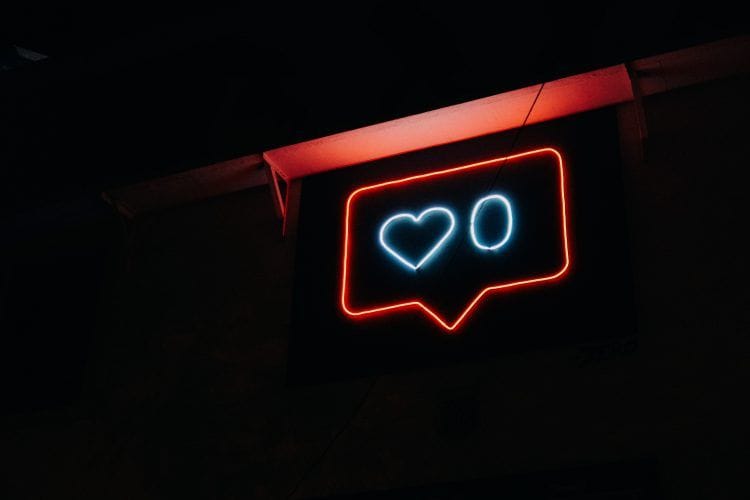 As an influencer or starting out as a creator, it's important to get connected with networks and gigs that can pay you and your content for what it's worth! These are 10 great influencer platforms that you can utilize to get started getting paid, or to start getting gifted exchanges with products that hold great value.
Some of these platforms require 10k+ following, and others you may join with just under 10k or free. Be sure to apply and go for it anyway; as some of these platforms may accept you based on how much they genuinely like your content, authentic reach, and your community!
1. Octoly Platform
Like many other influencers/content creators, you want to get paid for your work, but a great perk of influencing and connecting with your audience is that there are major opportunities to receive gifted products as well in exchange for producing content. Octoly is a great platform to get started on with this. Octoly is a big platform most creators use when looking to produce content in exchange for gifted products.
Once accepted to Octoly platform you receive 5 points which are equal to 1 product. Once accepted, you also have access to the Marketplace where you can shop in any category with the use of your points. Once you see a product you like, you can place an order and wait until the brand accepts you. Be sure to read over guidelines to see what content you have to produce in exchange because there are deadlines. Once you produce the content you earn another point back and this is how Octoly keeps free products in exchange for content in rotation.

Learn more: www.octoly.com
2. Heartbeat Platform
Heartbeat is where many creators get some of their first startup gigs and land their first promotions. Heartbeat doesn't have strict requirements for joining, and is fun to personalize your account to get matched up with different campaigns by answering a ton of survey questions! Some campaigns are free content in exchange for free products, and others are also payment+free products in exchange for creating the content. The only downside is that Heartbeat pays at a scale in which whenever your following increases your pay will increase: which is fair however their system doesn't consider drastic payment when your following does increase. The pay can be little compared to other platforms and as you get bigger or more experienced with pitching, reaching out to brands and brands contacting you for campaigns you may tend to move onto other platforms or strategies to working, but Heartbeat is enjoyable if you want more of lighthearted content, and if you are wanting some experience!

Learn more: www.heartbeat.com
3. Social Fabric Platform
Social Fabric, also known as SoFab, is where you can find some top paying collaborations that are worth applying to! Social Fabric not only focuses on Instagram content but it also focuses on bloggers. If you are actively blogging and have one up and running this platform may be for you, as it has higher paid campaigns for bloggers specifically. It has many collaborations for Instagrammers as well with good pricing but with blogging needs for campaigns, they double the price! This platform is also good for mother creators, family related pages, and pet pages as well. There are a lot of campaigns geared toward this niche but they also have beauty, food, and health-related campaigns.
Social Fabric campaigns can be competitive with applying to things and they require a detailed proposal when applying to their campaigns. You must be detailed on what it is that you're offering for the content, how the setup will be, what ideas you have for posing and promoting the product, and why you are a good fit as well as examples related to past content that you have already produced.
Within the Social Fabric platform, they also have forums that everyone in the SoFab community can chat about with what they can do better to approve with promoting, how they can increase chances on getting accepted as well as public discussion on other topics. Social Fabric has become really competitive over the years with getting accepted but keep applying and rejuvenate your feed, and blog once in a while to gain new eyes on your content and to increase the chance of a partnership.
Learn more: www.socialfabric.us
4. Phlanx Platform
Phlanx is a useful tool as well as a platform to use for applying to campaigns and exploring new brands. Phlanx is a good platform that can help businesses market their platform and helps brands find influencers as well and also is used for a calculator when finding if a page has good engagement. Not everyone knows that this is also a good tool to use for finding collabs. Phlanx has a free month trial that you can try out to see how you like it and then purchase to have full access to email brands. Check Phlanx every other day or week as random businesses post what they are looking for and you can email brands directly through the platform.

Learn more: www.phlanx.com
5. Perlu Platform
Perlu is a platform that you can use for connecting with other creators as well as use as a platform to connect with other brands. What makes Perlu unique is that there are packs that you can join which are groups of people with similar niche and interests and when you are accepted to these packs, there's a whole community of creators and brands that share different opportunities. Once you sign up to join the Perlu platform, you can have access to customizing your profile and seeing what packs you would like to join. The more packs you join, the more access to different campaigns you can have. When searching for campaigns you may also filter what you're looking for: Either paid or unpaid campaigns. There are many opportunities for affiliate campaigns, product promotion, and some paid campaigns as well that are fixed rates or you can negotiate with the brand. Perlu requires a payment set up with a stripe account and is great at sending payments on time!

Learn more: www.perlu.com
6. Socialix Platform
Socialix has a requirement for creators over 5,000+ followers to join. Once you are accepted to this platform and have access to seeing campaigns, you can create a proposal for content you would like to produce and include your price for each piece of content. Within the Socialix platform, there is a dashboard where you can upload your content to wait for approval and guidelines to follow in order to complete your project and to earn for your work.
With Socialix, you're not allowed to join more than 3 active campaigns at a time until the others are complete, and it is a safe community for recommending brands to work with as you can give an honest review of your campaign experience after your collaboration is complete.

Learn more: www.socialix.com
7. Activate.Social Platform
Activate Social welcomes all creators that have a following over 5,000 in order to apply and have access to competitive campaigns. Activate is great for bloggers as well and although it may take up to a month or sometimes not hearing back from brands, it is worth applying to each campaign you match up to and a great way to build a media kit as an influencer. Activate Social has opportunities with gifted collaborations and you can sometimes find high paid collaborations with rates starting from $100-$1,000.
Activate Social is a highly professional platform where there is a range from nano influencers to macro-influencers, so sometimes they may have specific campaigns that meet those requirements. This is a straightforward platform and they list what they're looking for, what they expect you to create for collaborations, and may have a fixed rate or a rate that you can offer them for your work. They also work with a range of platforms like Pinterest, Instagram, Facebook, blogs, and now TikTok!

Learn more: www.activate.social
8. BrandBassador Platform
BrandBassador is an app that allows you to create content for your favorite brands while also earning commission and points that can be converted to money or gift cards! Once you are accepted into BrandBassador you will be able to see what brands are on the platform and wait to be accepted on their newest collaborations!

Learn more: www.brandbassador.com
9. Grapevine Platform
Grapevine's requirement to join is 5,000 followers and you must be an active creator on your platform in order to use their platform. This platform has updates ever so often with unique collaborations that you can apply to after you've customized your feed on the site and check off the content you'd be interested in. Grapevine's payment terms have recently changed from 14-day payouts to 45-day terms so although you are able to sometimes work with a lot of brands here pay attention to payout dates as they can sometimes be very long-awaited, and be sure to upload content on time.

Learn more: www.grapevinelogic.com
10. Influence.co Platform
When joining Influence.co, this site has a mix of connecting influencers with brands and connecting them with opportunities to get to know other creators, joining zoom calls on topics about using creator platforms, and also has hosting opportunities for creators to connect with a broader audience. You can also use the Influencer platform as a social platform by setting statuses and chatting with people that are in your niche. In order to connect with paid collaborations be sure to fill out your profile and customize it to what content you're already producing or would be open to producing. Some collabs you may be interested in have their own requirements in order to apply and a minimum requirement is different for each brand. A lot of brands on here are open to negotiating or setting fixed terms with payouts.
Learn more: www.influence.co
These Top 10 Influencers platforms can help you gain knowledge on how to perfect pitching to brands, how to increase chances of building long-lasting partnerships with some of your favorite brands and how to progress with creating content to build a better relationship with your audience. Whether you are looking to be paid for your work or looking to do gifted campaigns these can help better your chances in turning content creation from a hobby to a full-time job!
Advice when signing up for these platforms: Be yourself, Be detailed in applications, Make sure that your Instagram feed is a cohesive business page (not private), so that these platforms can check out your analytics and engagement. You want to look at your profile as a portfolio and business when you are ready to start working with brands and making your content. So before signing up and submitting applications for these networks, do take a look at what can be done better on your feed to attract more viewers and if you are sticking to a niche that best fits you.
Top 10 Influencer Platforms
was last modified:
November 18th, 2020
by