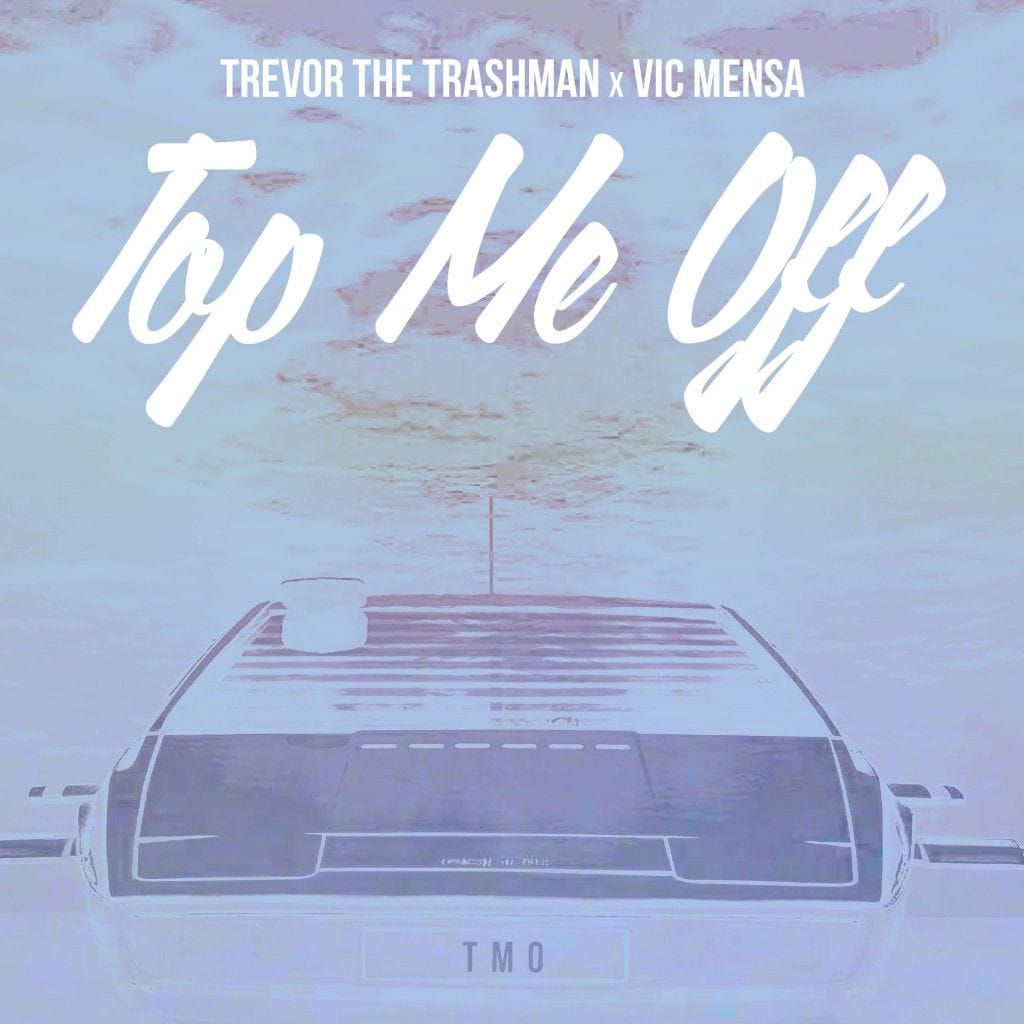 November 19th, 2013 – Los Angeles — Two of Chicago's most promising upcoming lyricists team up for the making of Trevor the Trashman's new single, Top Me Off. It is the latest release off of the rapper's forthcoming album, "Hell Yeah I Want It All." Top Me Off features the highly sought-after Vic Mensa, an increasingly popular emcee whose latest mixtape, "INNANETAPE" garnered national attention this year.
On the creation of Top Me Off:
"It's about never being satisfied even when you have what you wanted a year ago," says Trevor. "I always want more and don't know if I can look back and really be happy until I achieve something crazy like having a submarine. "
On working with Vic Mensa:
"Vic is a gifted lyricist. When I heard his verse I knew I had to come with something special," said Trevor.
Produced by A$AP Mob's P on the Boards, the track is loaded with heavy basslines and true-to-life lyrics about never being satisfied with what you have. The two emcees offer an almost battle-esque type approach — showcasing their own unique wordplay and imagery of the song. In the chorus Trevor raps, "You know my mission's not to have a couple dollars/You know my mission that's to have a submarine…"
Trevor's new collaboration with Vic Mensa sets the tone for an emerging rapper who is seriously focused on creating good music. He's also planning the release of a third single before the debut of "Hell Yeah I Want It All" this winter. You can download the new single on SoundCloud.
About Trevor the Trashman
Born and raised in Chicago, Trevor the Trashman began writing rhymes at the age of 12. In high school he met fellow classmate Benny Nice and began recording songs in his basement, under the name Philosopher Stone. Eventually The Wiggidies Crew was formed. With 8 core members and frequent guests, they recorded hundreds of songs from 2004-2008.
Since then Trevor the Trashman has relocated from Chicago to Brooklyn. In May of 2012, he released The Classical Movement mixtape. The mixtape features 10 songs, and included guest appearances from SmR, upcoming singer, ARiNN ALDO, and former Wiggidies crew member Pimp Jong ILL. With production credits going to Benny Nice, SmR, and Trevor the Trashman himself.
Trevor's upcoming album (TBA, winter 2013) showcases his maturity as an artist. For this album Trevor worked extensively with established producers like Asap Mob's P on The Boards, Nate Fox, Milo, The Vamp, and Roca Beats to cultivate a unique sound that allows him to shine lyrically.
Official website: www.trashmanmusic.com
Facebook: www.facebook.com/trevorthetrashman
Twitter: www.twitter.com/trevortrashman
###
Trevor the Trashman teams with Vic Mensa for new track, Top Me Off
was last modified:
November 18th, 2020
by