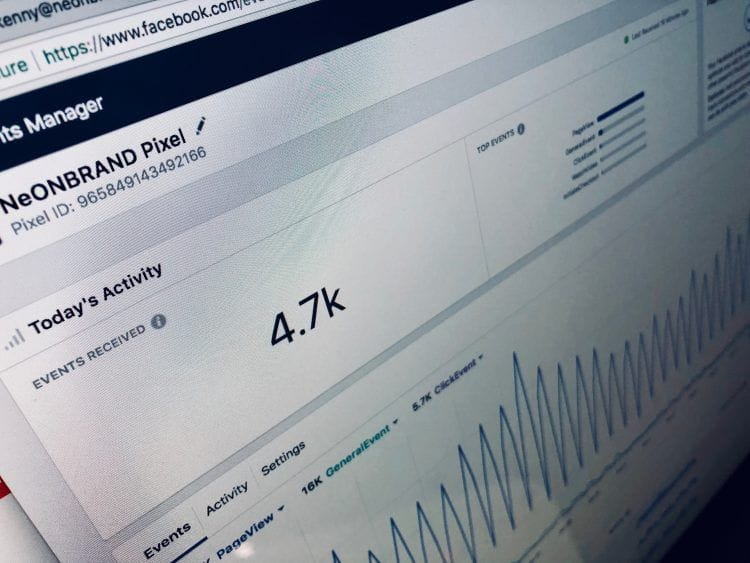 Today, there are many ways Musicians can successfully develop their Music projects. This is one of the most important things you can do when trying to create a strategy that maximizes the chances that your Music will be heard by new audiences. Digital Marketing has become a much newer path than traditional strategies and has changed the way social media platforms are used to flourish. Many companies and brands have found that using tools like Facebook ads, which are now Meta, has helped them grow.
With Facebook ads being around for some time now, it's been a proven way to be very effective for businesses to advertise their product or services. This has allowed them to grow and expand their reach significantly. Digital Marketing is a way for businesses to try out new strategies quickly and test how well ideas perform. To run a successful campaign you will need a decent budget, good ad copy and visuals, targeting of the right demographic, and good analytical skills to spot what will work well for future campaigns.
Getting Started
There is always an option to spend a large amount on advertising. However, one of the benefits with digital ads is that you can start with a low budget and scale them later. You can also get feedback from fans and use it to help you guide what to focus on in future Facebook ads. It's also an effective tool to track progress and find out who is engaging with your content and your channels. It helps you see who your projects are mainly attracting in a specific city/country. It also helps you get a generally accurate idea of your audience demographic that is responding to your work. To see the best results and perform split tests, plan out your ads within the Facebook ad promotion option.
Like Instagram, when setting up a post, Facebook ads work the same way. You can decide what your main goal is for your ad. With the launch of updated creative tools in the Facebook authoring studio, it's also easier to create images for your Facebook advertising campaign. You may be able to set up your ad using text overlays or video.
If you're setting up an ad for the first time and not sure what's best for the money you pay, Facebook ads have split tests so that you can do both and set a budget for your ads. In general, compare the 2 ads to see who has the most positive feedback. With split testing, you can also run your ads and target your audience, and also use this feature to target your customers. You can do this by creating a so-called "look-alike" audience. This is the audience that Facebook creates based on your customer.
Ad Type
For Businesses, it's quite common to create different types of ads to generate and convert sales for their products or services, but Facebook has even more to offer. There are other options for using Facebook ads to solve different problems within their business. Keeping the momentum moving is imperative for covering all ventures to grow your business like building up an email list to gain contacts, getting leads for pitching, and getting more people to visit your profiles. Facebook does all the work and allows you to set up lead generation ads for this purpose.
Possibly the ultimate goal, Facebook ads have proven their versatility in is making sales, and specifically targeting or retargeting your audience to get more traffic to your website to test out and help your long-term business strategy.
Reels
When Markets are trying to reach audiences or reach existing ones, video marketing has risen to the top as a newfound method of growth in advertising strategy. This is alongside sticking to photo content. Meta is now used to help brands engage audiences and communicate with their customers. Even though few users will be invited to monetize off of this new feature as a creator, it's still a great way to promote video content for your product or service, because Facebook is always building new features to engage users.
If you are lucky enough to monetize this effort, you can expect to receive bonuses of up to $35,000 monthly!
Budgeting Costs
Facebook ads make it easy to set up your ads to suit your needs as well as your budget. You can start by paying only $10 each day. You can set your cost budget as low or as high as you want each day, depending on how well your ads are performing. When your ad is working, you can increase costs and investment if you get the results you want.
Facebook has more than 1 billion users on the platform. There are endless opportunities to try out which advertising strategy is most effective for your music and your new audience. With these tips and navigation software for ads, you can streamline your next ad, and you can use these strategies in your music project to get the highest results.
Check out our Blog post on Why Creators Should Join The Newest Meta Program and What To Expect to learn more about the latest Meta bonus program.
Using Facebook Ads In Your Marketing Strategy As a Musician
was last modified:
September 16th, 2023
by