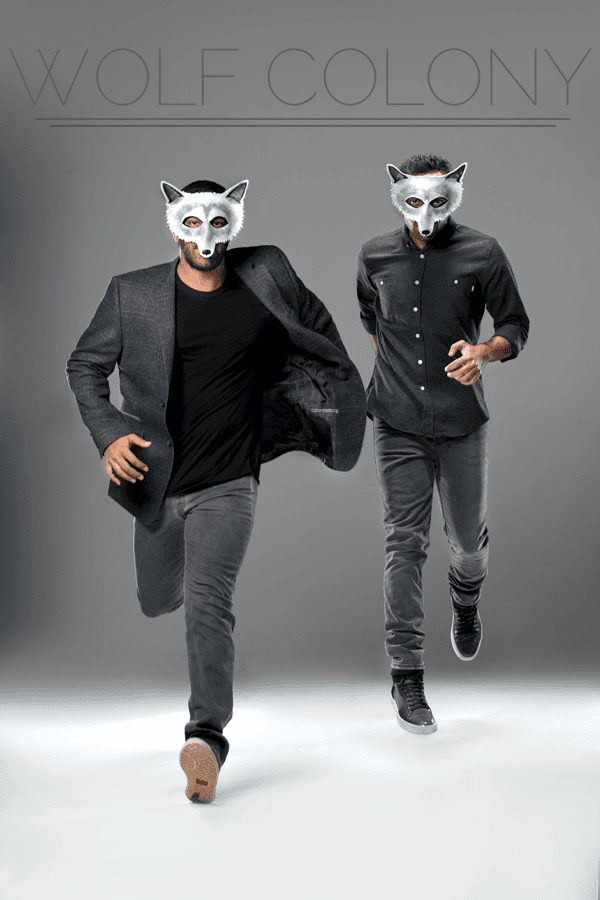 June 4, 2013 – Los Angeles – Emerging electronic dance duo Wolf Colony will be releasing their new four-track EP this summer entitled, Youth. This latest edition to an arsenal of new music released by the duo will be a free download available on the group's official website WolfColony.com.
In the recent weeks Wolf Colony's singles "Beauty" and "Calling" have been well received by fans and have also garnered positive reviews on several pop culture blogs. They've also released the official music video for their popular single, "Beauty" just in time for summer. Produced and shot in the Wynwood Art District of Miami, "Beauty" highlights not only the vocal talent of the budding duo but also their creative approach, plus it features the beautiful model Anna Herrin.
Wolf Colony has several performance dates lined up with a summer promo tour in the works. The duo recently played Sullivan Hall in NYC with recent performances at Piano's in New York City and an upcoming performance at House of Blues' Parish Room on Thursday, June 27th in Los Angeles.
Wolf Colony
Wolf Colony is an electro-pop music duo based out of Miami and New York City. Comprising of singer-songwriter seventhleopard and music producer Neal Sarin, the duo began collaborating together in college at the University of Miami with no intention of having their music reach the masses.
After an intensive week of recording sessions in New York City, it was clear that Wolf Colony was far greater than the sum of its parts. The concoction of powerful vocals and lyrical depth complementing unique and engaging soundscapes simply could not be ignored. Check out their debut singles, "Beauty" and "Calling" now on Soundcloud and stay tuned for their upcoming album dropping this year.
Facebook: www.facebook.com/WolfColony 
Twitter: www.twitter.com/WolfColony
###
Wolf Colony Announces New EP, Music Video and Upcoming Performances
was last modified:
October 31st, 2023
by