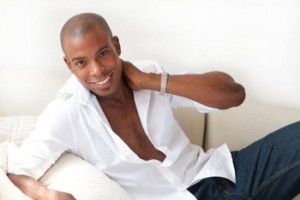 June 17, 2013 – Los Angeles – Singer-songwriter Junior Wright has released his debut album project entitled, 666. The album features the popular dance infused singles, "Private Dancer" and "Never" and is currently available at various online retailers including Amazon, Rhapsody and iTunes.
With all original material written by Wright and produced by Mike Geier, Jose Gil and Riley Friesen, Wright's debut highlights his excessively creative ability to write and create music for mainstream audiences. The album's title, 666, signifies the number of letters in each of his names.
"When creating music inspiration usually begins with a melody that sticks with me until I finally play it on a piano, says Wright. Then, I begin to write lyrics to the melody. In many cases, the songs can usually be sung in multiple styles, but I try to give them a contemporary sound."
The stylistic approach of 666 offers a variety of new music from the crooner including several tracks inspired by dance, pop and a bit of rhythm and blues. One of his most notable attributes is a voice with astounding range and power often drawing comparison to Mariah Carey.
Music videos for both singles have also been recently released starting with nicely choreographed dance moves in "Private Dancer" and the film-like story line in "Never." With the success of both tracks, Wright is planning the release of a third single later this summer; details are forthcoming.
Junior Wright
Junior Wright was born In Winston-Salem, North Carolina.  Early in his life, he became interested in becoming an entertainer.  He decided to put his dream on hold, however, after a fatal car wreck nearly ended his life.
During his teens, he pursued acting another shot and signed with a Modeling and Acting agency in Charlotte.  In addition, he began to develop his dancing, by learning different styles, as well as choreographing and co-choreographing for a dance company as well as his teaching his own classes while he was still in North Carolina.  Junior realized that he not only had talent for performing, but a talent for creating as well.
Junior Wright came to Los Angeles after his agent in North Carolina suggested that he pursue acting and dancing in a bigger market.  However, he decided that he wanted to be known as more than just an actor and dancer; he wanted to be the ultimate triple threat as a performer.  Junior trained in singing beginning with Opera as well as other styles.  His vocal teacher noticed his natural vocal talent and told him to pursue music further.
He also began to write his own music, which has led him to his current album that he wrote and co-produced.  The album title, 666, signifies the number of letters in each of his names.  In addition, he has released two videos to two singles, Private Dancer and Never.
Junior Wright – Private Dancer
###
Upcoming pop artist Junior Wright releases album 666 and new music videos
was last modified:
November 18th, 2020
by