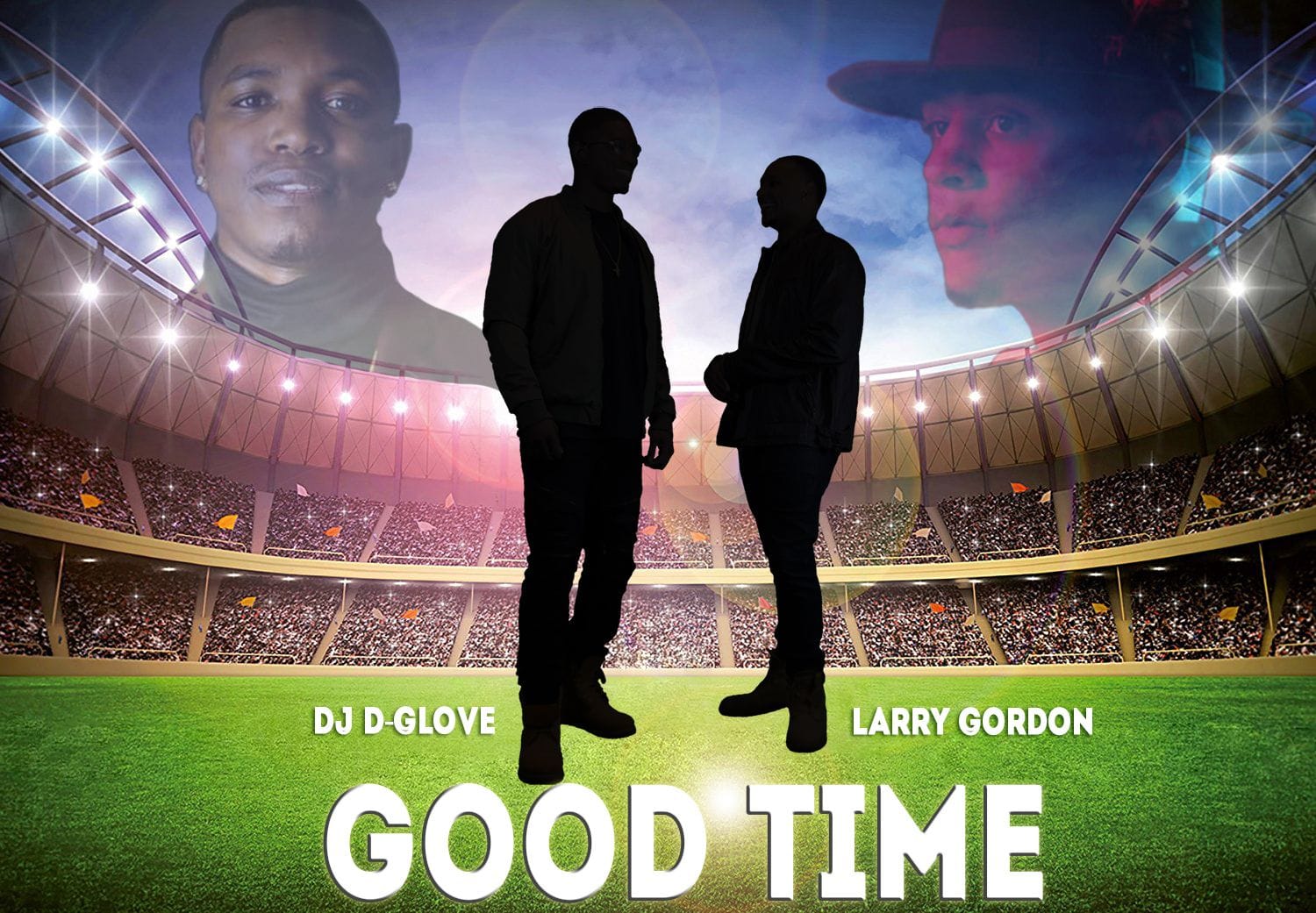 An Army Vet Turned DJ and Long-time Singer/Songwriter Come Together for a "Good Time."
Los Angeles, CA – July 11, 2018 — Opportunities can be once in a lifetime. For Daniel Glover, a recent graduate of Bethune-Cookman University and an Army veteran, and Larry Gordon, a talented artist, songwriter, and producer, that opportunity is now. With their recently released single "Good Time" on Curb Records already rising in several music charts up to the Top 40, these two artists finally have the chance to reach their goals.
"This is a dream come true," says Glover. "I've always wanted to share my music and DJ." Glover also looks forward to releasing his upcoming EP in 2019.
Larry Gordon plays drums and keyboards and has been singing since he was four years old. He also writes and produces for other artists. Influenced by artists such as Michael Jackson, Usher, and Justin Timberlake, Gordon's natural talent for entertainment and performance brings positive energy to "Good Time."
"It was a blast working with DJ D Glove and the students and staff at HBCU Records," says Gordon. His EP with Curb Records will be released later in 2018, along with a remix of his single "Running Away."
Glover and Gordon are not the only ones pursuing an opportunity. For students at the Curb Institute of Bethune-Cookman University, "Good Time" became a rare chance to gain hands-on experience in the music industry. The single is produced, marketed, and promoted by HBCU Records, which is the only student-run record label at a historically black college/university. HBCU Records was launched by the Curb Institute in 2015. The Curb Institute and HBCU Records are programs that offer unique opportunities for students to gain real-world experience in all aspects of record label operations and artist management.
Glover and Gordon co-wrote "Good Time" along with Terrance Gatling. The song was produced at HBCU Records, with credits to Mystro for recording and mixing. The single is already gaining traction as it gets new adds and spins on the radio.
"I believe 'Good Time' is the new sports anthem," says Dr. Pamela Browne, a former entertainment attorney and the executive director of the Mike Curb Institute and general manager of HBCU Records. "It was an incredible opportunity to record, produce, market, and promote the artists and the single."
About DJ D Glove & Larry Gordon
Daniel Glover, who goes by stage name DJ D Glove, is a DJ based in Florida and an Army veteran injured in Afghanistan. Larry Gordon is a singer and songwriter, who grew up singing with his family band in Dallas, Texas since he was four years old. Although these two artists come from very different backgrounds, they are connected through music. Recently, Glover and Gordon released a single together, entitled "Good Time."
HBCU Records is a student-run record label launched by the Mike Curb Institute at Bethune-Cookman University in Daytona Beach, Florida. The institute offers students a "real world experience in real time" by providing HBCU Records as a fully functioning student-run record label. HBCU Records is the only student-run record label at an HBCU (historically black college/university).
Listen to "Good Time" on Spotify or on YouTube.
Instagram:
@djdglove
@larrygmusic
@hbcu_records
Facebook:
@djdglove
@larrygordonmusic
@hbcurecords
DJ D Glove and Larry Gordon Collab On New Single "Good Time" Released by Curb Records
was last modified:
September 16th, 2023
by