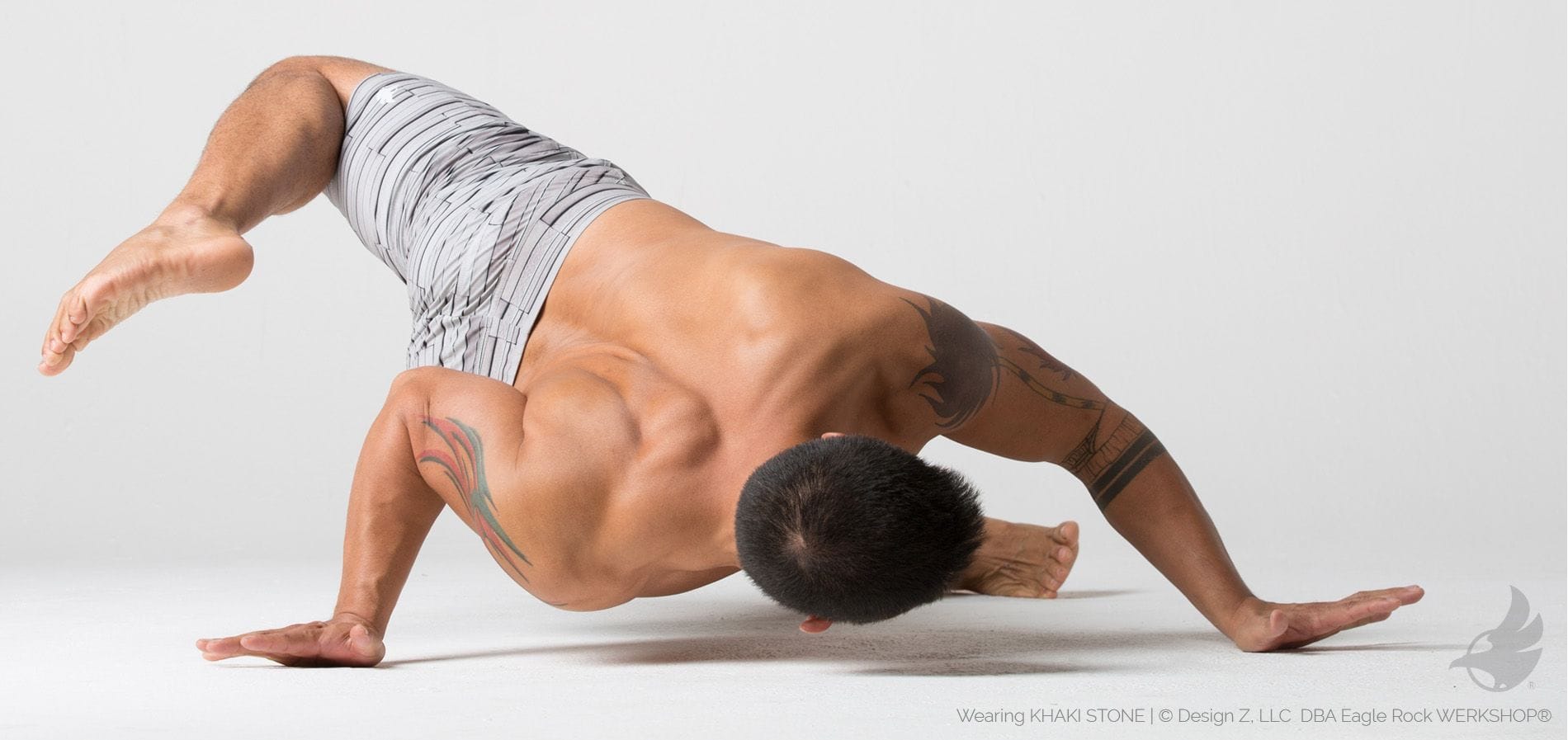 Fitness and activewear line plans Men's Activewear Performance Shorts
Los Angeles, CA – May 24, 2016 — Eagle Rock WERKSHOP has launched a kickstarter campaign for its newly designed Men's activewear. Founded in 2014 by designer and fitness enthusiast Chriztina Marie, Eagle Rock WERKSHOP is now expanding its line to include a stylish twist on men's performance shorts.
Custom designed featuring digitally printed artwork, the new line of men's activewear performance shorts are made in USA and built with premium Italian Performance Fabric. Engineered for comfort, the shorts allow for complete mobility and feature an elastic waistband, deep front pockets, and an inseam panel with flat-lock seams.
The campaign is currently over fifty-percent funded and is continuing to gain national support. A few of the perks that come along with pledging to back Eagle Rock WERKSHOP's project include: Intro to Movement ebook by fitness trainer Eric Munoz, a pair of the men's performance shorts, camo unisex compression leggings, and personal training sessions.
The Kickstarter campaign goal of $15,000 must be raised before Saturday, June 11th, 2016. If you would like to support Eagle Rock WERKSHOP, please visit: http://buff.ly/1rPUVwk
About Eagle Rock WERKSHOP
Founded by designer and fitness enthusiast Chriztina Marie, Eagle Rock WERKSHOP was launched via kickstarter in January 2014. Over 760 amazing humans from across the world believed in the project and thus Eagle Rock WERKSHOP® came to fruition. Over the past two years, Eagle Rock WERKSHOP has released several collections from its line that include activewear clothing and swimwear.  WERK HARD | LOOK GOOD®
Official website: www.werkshop.com
Eagle Rock WERKSHOP launches Kickstarter for new line of Men's activewear
was last modified:
May 24th, 2016
by