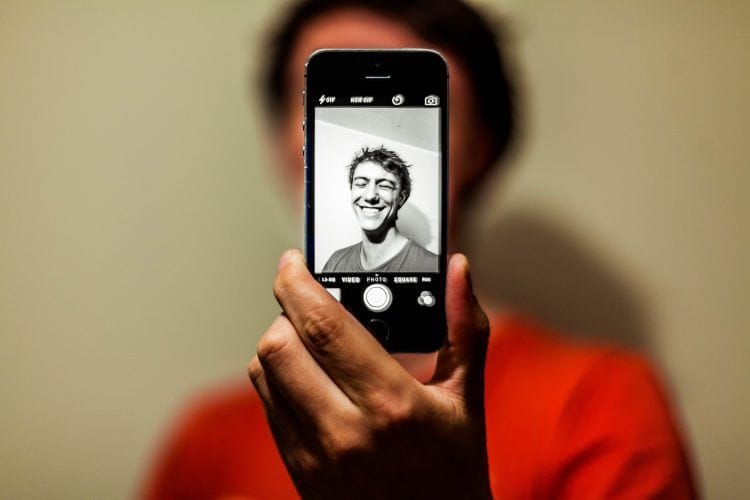 Most people get online several times a day to check in on their favorite influencers. Especially on Instagram, followers scroll through to see what other people are wearing or making and where they're traveling to. With the proper strategy, people could be checking in on all the awesome things you do several times a day as well.
For those of us who have yet to reach Chrissy Teigen's level of queendom on her social media, we could probably use some help with managing our own. Fortunately, growing your social media does not have to mean spending even more time working on it, so you'll still have plenty of time to do other important activities, like scrolling.
Be Yourself
It's something your mom always told you when you were little and it holds true now, be yourself. Create a brand identity that is true to you and it will give your audience a human element to identify with. Defining your values, goals and work clearly to your audience will allow them to set expectations when visiting your social media pages. No matter what your brand is, talk to your followers like you would to your friends.
Use the same profile image on every network
Not only will using the same high-quality image help your audience recognize you across all social media platforms, but the cohesiveness of using the same professional image will show them you're the real deal. The image you choose should also be a more general image, which will give the image a timeless effect so that you don't have to continue to change it all the time. Keeping the same image for a long period of time is recommended to keep a sense of familiarity to your pages.
Untag yourself From Unflattering Pictures and Posts
Especially online, your image is the main representation of your brand. It's up to you to control how you are represented online. If anyone has tagged you in a post you don't agree with or put up an unflattering image of you, untag yourself. Each social network has its own tag settings, usually, you can request approval before you are tagged in anything. With or without this photo firewall, you should still be checking your tags regularly to ensure proper representation.
Cross Promotion
Promote your other sites on each of your social media accounts. A multi-channel approach helps influencers and marketers cover all of their bases in terms of demographics. Different people use different social media networks for specific interactions. Make your brand available to all of the possibilities.
Work Smarter, Not Harder
Planning posts for your sites ahead of time and scheduling them in advance will help you to save time while still being active. It's the best way to maintain a constant presence and still be able to work on other endeavors. Some schedule posts weeks, even months in advance. While you don't have to be that ambitious, the farther ahead you schedule the more time you'll have to focus on interacting with your audience. Set one day aside to create and schedule posts ahead of time, either the same day each week or each month. It may seem like more work in the beginning, but once you get a routine down it will become less time and work.
Build Relationships
Followers will come as you build relationships, not the other way around. Relationships with your audience will grow as you take an active interest in their responses to your posts and to their personal needs and interests in general. Ask questions about what they want to see from you, respond to them, and then follow through. All of these steps will show your audience you genuinely care about them and not just getting a certain number of followers. Connect with other prominent people in your industry; i.e. other artists, influencers, singers, etc. Collaborating with them is a mutually beneficial way to gain followers who are genuinely interested in your specific area of passion. After all, loyal followers are the best followers
Put Your Best Selfie Forward
was last modified:
August 28th, 2020
by