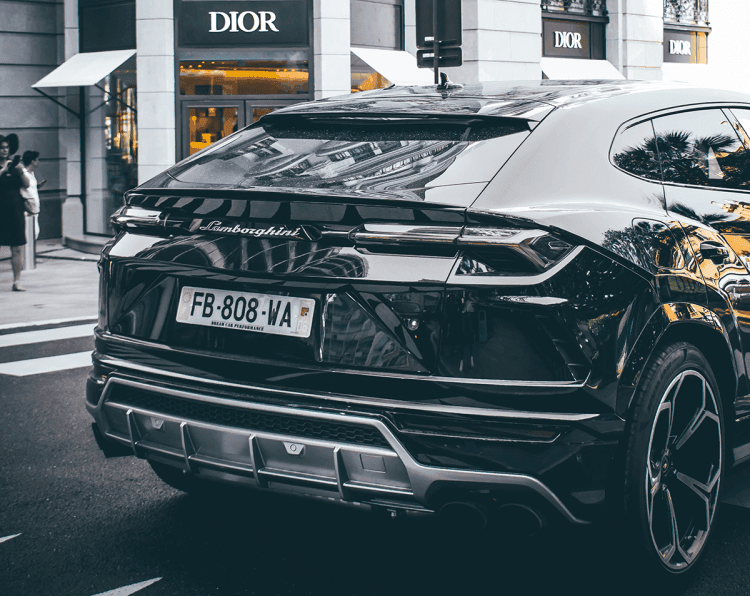 Companies are more than their products. Musicians are more than their music. It's an experience. Consumers and fans connect to brands through the experience. Branding is the way you want to share your story with the world. It's the way you communicate and interact with your fans or consumers.
Whether you're a musician or own a company, your brand tells your story. With millions of people trying to "make it big", having a strong brand can make all the difference with fans and consumers. For example, investing in billboard ads can be an effective way to convey your brand's message on a large scale. Every successful brand has the following components, make sure yours does too.
Create Brand Purpose
Creating a brand purpose is the first and most important step in branding. A purpose gives your brand a reason to exist and a reason for people to be interested in that brand, it's the "why" your brand exists. Be the change you want to see. Give your brand a unique involvement in the industry. Ask yourself: What does your brand want to see happen? What does your brand passionately want to see stop? What is your brand going to do to make "the change" you want to see?
Research the Competition
The biggest advantage to checking out the competition is it can give you a better understanding of the industry; which is even more beneficial if you're just starting out. It would be very difficult to create a successful brand while not having a knowledge of the industry.
Your research should go beyond a simple Google search; try applications such as Google Trends, Google Alerts or SpyFu to receive updates on top search results and popular search keywords. Other helpful research resources are Gartner and Keyword Spy.
Free research methods such as social media sites, talking to industry consumers, and attending industry events can't hurt your brand.
Determine Target Audience
The next step in creating your brand is to find your target audience. Ask yourself who can benefit most from your unique brand? Your target audience might consist of just one or multiple demographics, which can be determined by age, location, gender, income level, education level, marital status, occupation ethnic background, etc.
If you're just starting out, testing your brand in front of a focus group with different types of demographics may help you to find your target audience faster. When choosing a variety of group members, it's also important to evaluate them based on their personality, attitudes, values, interest/hobbies, lifestyles, and behavior.
Remember that as long as the world and the industry continue to change, you should continue to evaluate your target market as that may change too.
Establish Mission Statement
Writing a mission statement is the second most important step for your brand. It's the "what" your brand plans to do when you get to where you want to go. Your brand mission statement should:
Be Unique, Specific, Measurable
Clearly explain what the company does (for customers, employees, and owners)
Define your target customer(s)
Explain the need or want your brand fulfills
Get help from key players around you to write, review, rewrite, and revise until you have a full, cohesive mission statement that fulfills the prompts above.
Outline Unique Benefits
Somewhere in your branding should be unique benefits your brand brings to the industry. They need to be clear, concise, and to the point about what separates you from the competition. This is where you outline your products, services, and other advantages. Think about how your brand will provide better value to your target audience and then give them a reason to choose your brand over the competition.
Build Brand Story & Message
Creating a story helps your audience to connect and relate to your brand. After you have a solid target audience, write the story and message in a way that fits that demographic(s) best. Use the answers from the questions asked in building your purpose to write a compelling, personal brand story. Make sure the story clearly lines up with the brand's purpose (consistency is key).
Create Logo and Tagline
When creating a brand, the logo and tagline may be best to do last. By this point, you've done all the hard thinking: what your brand stands for, who your brand stands for, why, and how your brand will change the industry. Make sure it fits the theme or style of the rest of your brand, including colors, font styles, and tone. Make the tagline short, meaningful, memorable; make it yours.
If you don't have a marketing/design department, you may need to outsource to a designer who can create a unique and professional logo.
7 Tips to Branding the Right Way
was last modified:
September 16th, 2023
by