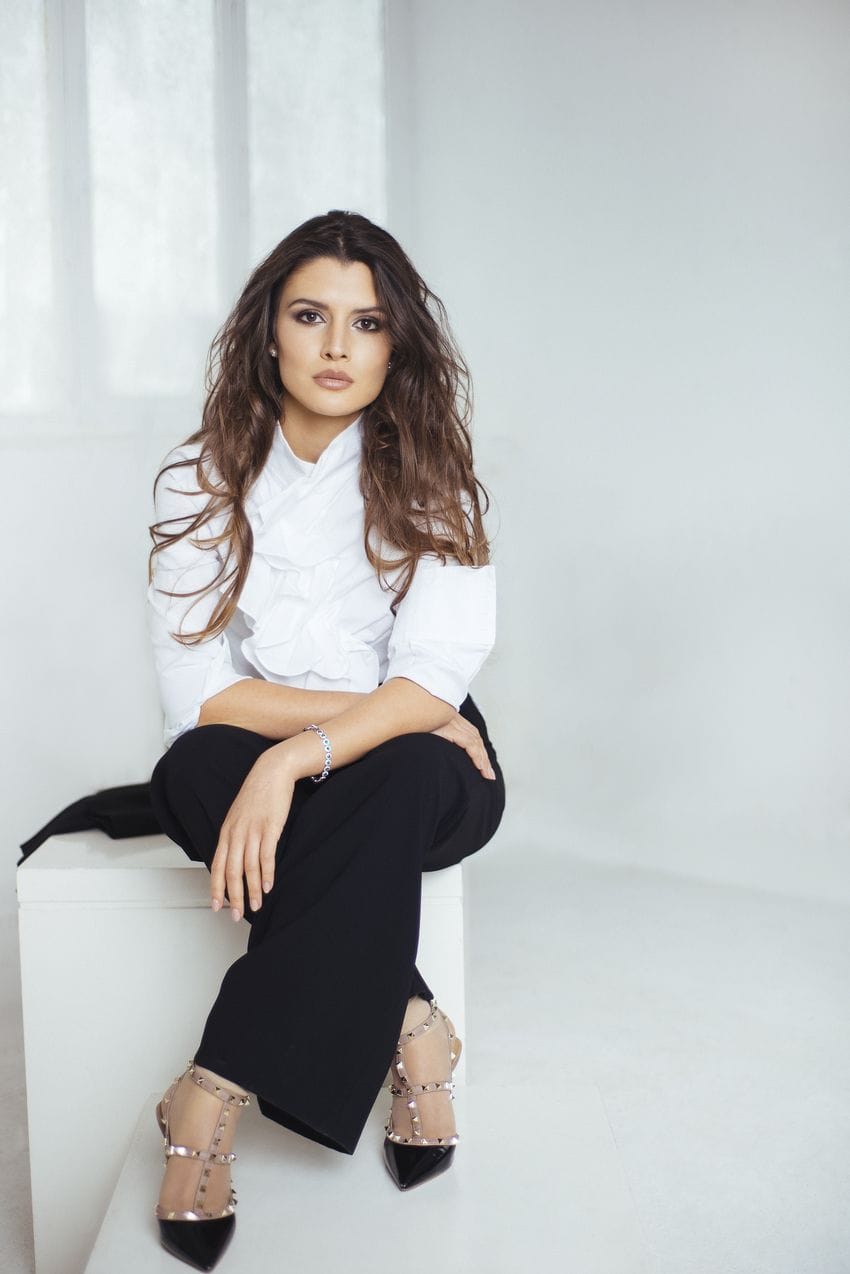 European Soprano Vocalist Set to Make Debut in United States 
Los Angeles, CA – August 15, 2018 — Young rising soprano Tamara Radjenovic (23) is bringing her talent to the United States. The Montenegrin artist is ready to present her beautiful voice through a nicely selected repertoire. Her debut performance will be at the Carnegie Hall, New York on Saturday, September 22. 
Learning to play the piano before starting primary school, Tamara has always had a passion for music. Her education, from primary school to her masters, has been all about music. Very determined from a young age to study the art of opera, Tamara attended an Opera camp at the Salzburg Festival at the age of 17.During the same year, she was accepted into the prestigious Royal College of Music, London where she was selected between 1,000 candidates from all over the world to attend a class of eight students. The Royal College of Music is one of the top three worldwide musical conservatories.
Throughout her studies, she had the opportunity to sing at the master classes of Montserrat Caballé, Sylvia Schwartz, Dmitry Alexeev (as a piano and voice masterclass), Patricia MacMahon, Lynn Eustis and Snežana Nena Brzaković who is a director of the Institute for breathing and singing in Berlin.
In 2016, Tamara performed at the first Medtner Festival in London which was supported by the Russian Embassy and Pushkin House in London as well as British cultural organizations. There she performed at the Amaryllis Flaming Hall.
At the ages of 19 and 20, she was handpicked personally by Madame Montserrat Caballé as one of twelve singers at her Gala Concerts in Zaragoza, Spain. Last summer Tamara had her operatic debut in Sicily Italy at the Mediterranean Opera Festival. She performed the main role of Mimi in opera La Boheme under the guidance of Leonardo Catalanotto. Most recently, Tamara has performed at concerts in Montenegro (Kotor, January 2018) and Serbia (Novi Sad, May 2018).
Tamara's debut performance at Carnegie Hall will feature soprano Majo Morales Vargas, tenor Mario Chang (Metropolitan Opera NY), and pianist Caroline Dowdle (Royal Opera House, London). Concert–goers will experience beautiful arias and songs in Italian, French, and Spanish. For tickets to the show, please visit the Carnegie Hall website 
About Tamara Radjenovic
Soprano Tamara Radjenovic (23) is a young rising opera artist with origin from Montenegro. Playing the piano from the age of 6, Tamara has always been musically inclined. She recently graduated from the Royal College of Music in London Voice Performance and was awarded a scholarship to complete her Master's degree at the same college. Tamara has performed in different international and national projects, festivals, master classes, competitions in Montenegro, Serbia, Slovenia, Austria, England, Germany, Italy, Spain, and Mauritius. She has got a tight cooperation with the diva Montserrat Caballe and performed twice on her gala concerts in Spain. Her operatic debut was last summer at the Mediterranean opera festival in Sicily. She performed Mimi in La Boheme.
On Saturday, September 22, Tamara will make her debut in the United States at the Carnegie Hall in New York. You can find more information about Tamara on her website. 
Tamara Radjenovic to Perform at Carnegie Hall
was last modified:
November 12th, 2023
by