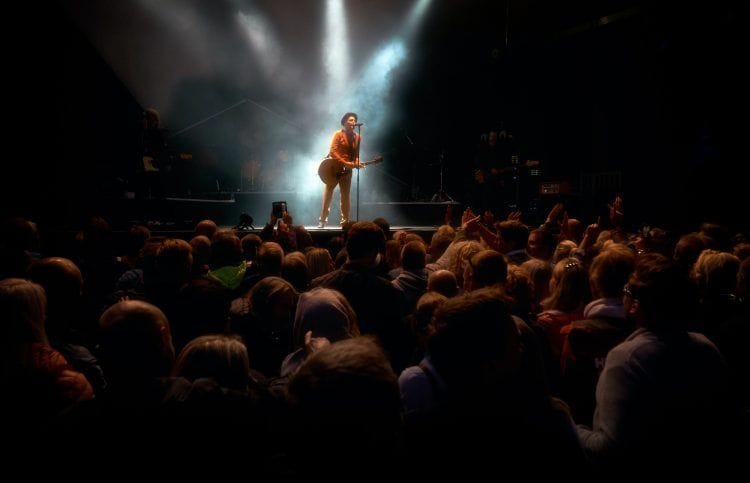 As an Artist, you may have concerns over your overall journey, whether it is how to find representation, where your art should be placed, what your target audience is, or even trying out new strategies on how to enhance your career in order to achieve your goals.
Currently, the music industry is undergoing a transitional period that is allowing artists to exercise additional creative freedom. Currently, there is a lot of talk in the music industry about artists earning royalties and having overall control of their music. This is because they want to protect their copyrights. The question then becomes whether they should invest so much time into one project only to give away their rights to a label. This could result in them losing out years after multiple albums could have been released. They would have been recognized worldwide because they didn't keep up with the changes at hand. When considering what may be the best decision for their mental health and how their career plays out, Artists should always consider these things!
With copyright control over your tracks and royalties, you can make huge decisions. It's imperative to consider how much things will cost you, for example, if a brand reaches out to buy several tracks you've worked on, it's essential to consider what amount is worth giving them to obtain ownership of tracks they may then decide to break off with you, as well as considering what other tracks you might have in store that you may want to keep to yourself.
Many emerging artists will do anything for opportunities and/or lack much guidance in their circles so each chance that they get, they may unknowingly give too much rather than sticking to their common ground and maintaining the dignity of their work.
As a rising or established artist, if you are not yet signed to an agency and are pushing full force with your ideas, you have the freedom to control your brand imagery and be as free as you want to be in your creative process. Artists can look forward to having all the options in their hands when it comes to deciding how to pursue their music career.
In addition to being able to control your music, you can make sure your music gets the recognition and payment it deserves as an artist. Most of the time, there are musicians who have a hit single or a smash project, but they are not given the opportunity to be paid for the work they have done or have ownership rights to it.
Suppose a Tik-Tok song becomes viral without the artist's knowledge. Meanwhile, they might have seen the most popular Tik-Tokers go viral and perform dance challenges with the recordings. If you're not getting the recognition or shoutout you deserve, make sure you have copyrights for all of your songs. This will ensure you will be paid what you're worth with the back end of things or some monetization can all go towards you depending on how your videos are presented.
Being aware of copyrights and having direct access to monetization every time someone uses your song will be beneficial for you as an artist. Along with this concept, it is also important to get into sync with your music licensing. Thus, you are not limiting yourself when it comes to opportunities on your end. For example, if you make a mega-hit song or a niche song that will go viral and reach the hands of a commercial or be a good fit to showcase elsewhere, it would be wise to get the opportunity to have rights over them and to explore synchronization.
With this, you can have endless amounts of options when it comes to having this much power in your music career.
Having more power in your career has a lot to do with your overall impact, alongside these options. You have the most impact on your audience when you have control over your music and the direction of your career. In addition, you must control the power you create by giving back to others. It's always gratifying to feel in control of your connection with people as you listen to your music and most importantly through the power of your craft.
If you've ever wondered how musicians make money in today's digital age, you'll find many answers in the blog post "How to Make Money with Music". It's a goldmine of tips and resources for musicians looking to monetize their musical endeavors.
Why Artists Have More Power Than Ever Before
was last modified:
October 31st, 2023
by