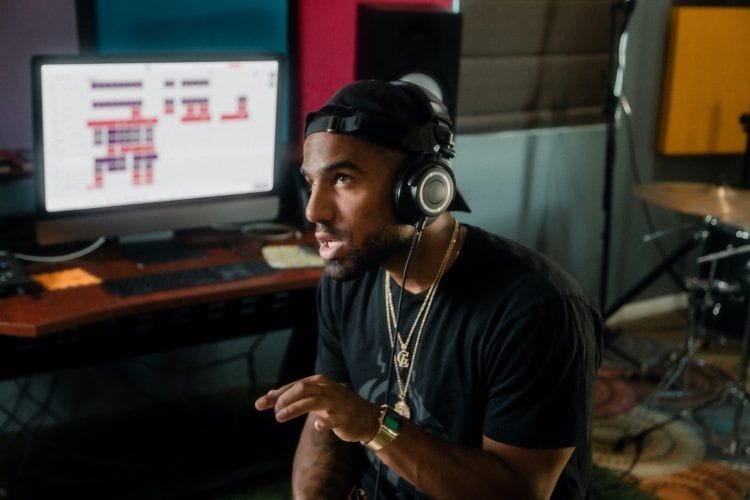 Becoming a Musician in 2021 coming into the New Year has had more trials and errors than ever before. The pandemic has affected numerous Musicians during this time and many have acclimated to the "new norm" of how the Music Business works by means of tours, concerts, and sold-out shows. There has still been a benefit with continuing a Musical career but also challenges with the new adjustment to doing things since there may be uncertainty during these times with guidelines of putting health and safety first whilst also trying to show up when It comes to performing and connecting with supporters during these times.
In the event that you're wanting to continue your music career and find other ways to get the most out of showing up for your audience, there are a variety of ways of making this happen, but numerous upsides and downsides to out-weight. Here are a few benefits and challenges in the music industry this year.
Benefits:
NFT'S
An advantage during this time as a musician is having the option to create revenue with the freshest method of advanced money and selling your projects album, covers, and artworks as NFT's. NFT's has been a popular form of profiting not only as a musician but also for other artists and fans that may want to splurge on this digital asset. Having an NFT is a long-term form of profit and anyone looking to purchase has earned copyright to the item rather than it being an easily accessible piece of work that anybody could have as a substantial.
Moreover, NFT promotion has emerged as an aspect of getting visibility for digital creations. By strategically promoting your NFTs through various platforms, social media channels, and partnerships, one can attract potential buyers and collectors who appreciate the uniqueness and exclusivity of these digital assets. Implementing effective marketing strategies and highlighting the benefits and rarity of the NFTs can significantly enhance their desirability and value in the market. It's an exciting opportunity for musicians to explore this innovative avenue of monetization and establish a strong presence in the NFT space.
Networking
While the change in the world because of the pandemic has taken a heavy toll on people and businesses, there has been one positive that has come of it. That is the rise of social media and its place for people to stay in touch with friends and family. More associations that you didn't have the option to make before the pandemic are more open to being made at this point. With new applications and technologies forming there have been new ways we are able to connect wimassively and have the opportunity to grow with others in the same industries.
Apps like the newest audio platform clubhouse have been a significant change in the manner individuals are proceeding to associate today and are still an advantage many businesses and artists should utilize in their new year plan for a networking strategy.
The live audio app has been able to give people many opportunities with speaking in large online rooms with the most successful businesses, artists and even let people get noticed with their projects, putting them in a good position to get signed. Using this app don't be surprised if you end up in a room and end up listening to or being able to speak with many icons like Oprah, Elon Musk, John Doe, and more!
Virality
With a ton of applications during this time additionally being contenders, they are continuously trying out major new features to keep individuals engaged during this time. Presently like never before has luckily been the best opportunity to become famous online on stages like Instagram, TikTok, and even Facebook. These applications have put billions of dollars into the content creation industry. Using these as assets to develop or to lay out a fan base has been the best experimentation to develop at this point.
Many Artists have additionally inclined toward the powerhouse app TikTok as an advertising tool to reinforce their outcomes by pushing out music projects. This has made artists do very well with utilizing the platform to turn into a web sensation and simpler for them to get their music circulating around the web and even making their own sounds go viral with the help of influencers.
Making An Impact
Individuals admire artists and anticipate the most current music activities to encounter someone else's perspectives through the music. Being an artist during this time is gainful as you can make a pay while additionally offering your excursion and message to audience members
Regardless of whether it's requiring an appealing playlist for working out or overcoming the best and most awful times throughout everyday life, performers have an effect for their crowds and can have a more prominent effect with their narrating through the music projects they're putting out.
Challenges
Live Shows
Things are recuperating with live shows and Artists are gradually returning into play for individuals to anticipate things like live shows, concerts, and event festival music appearances; however, things might, in any case, be dubious and there might be procedures and fallbacks to investigate in the event a flare-up in the pandemic occurs. Doing as such will save Musicians and Business time and money during this time so that beforehand they will not put resources and investments into occasions only for things to get dropped.
Representation
Seeking the best representation for a musician has forever been a worry and undertaking throughout many years as artists might battle to get seen and may discover overwhelming times to track down the right advancement to get them in the right hands of a name or opportunity in the field.
An effective strategy for staying confident in this area is to reach out to as many outlets as possible both paid or free outlets. Outlets like Blogs, Magazines, and even podcasts have submission sections in which you can fill out to be featured with having an interview either written, in person, or even virtually. This can assist with building a bigger establishment with another crowd getting keen on your music, yet above all having the option to have more press/pr on your and keeping your name in the media.
This technique could be a start with building your image and setting up a good foundation for yourself so when a bigger opportunity arises or with help getting one, you now have distributed articles about you as a craftsman to help other people get to know you.
Verification
Alongside getting your name in the media and connecting with outlets, Once this is laid out you can be on the right track to getting verified. Verification is to some degree significant for brands to need as it approves that there are no imitating accounts out there if any. The fundamental method for getting verification is through having distributed articles regarding what your identity is and your image and to in general have the option to have supporting reports of you being in the media here and there.
Check out our past blog post on how to get verified for more helpful information: https://bit.ly/3AUwukQ
Finances
A challenge today with upcoming musicians in the industry includes different ways to finance things like studio time, paying for coordinating features, and finding ways to get paid off of sharing music.
Luckily there are many ways that are beneficial when collaborating with other artists. Instead of monetary exchanges, Many artists find value in genuinely connecting in other ways and doing things like sharing content together and collaborating through social platforms, and doing cross-promotion so that it can open doors for both of their fan bases to check out each other's music.
Furthermore, many agencies that partake in making sure their musical clients have the right strategy with making things effective with increasing reach for their music and also being sure that the artist is in budget with their needs, there have been ways that businesses have been able to cater to lower payment options like payment plans so that there can be options to pay in installments instead of upfront.
These methods are miracles for those that are newly trying to break into the industry and pay as they learn different ways of scaling their brands as a musician.
These tips for preparing this year for challenges and benefits can give you a head start on what to expect and keep focusing on to reach more goals in the music industry. checkout more information on effective and affordable ways for campaigns here: https://bit.ly/3FZ8hNT
Challenges And Benefits for The Music Industry In 2022
was last modified:
May 27th, 2023
by