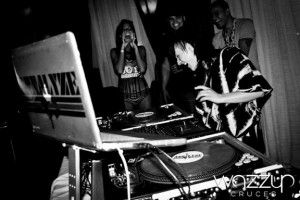 Here's one Cinco De Mayo celebration that lasted from dusk til dawn!
Check out pics of DJ Annalyze spinning at the Cinco De Mayo celebration in Las Cruces, New Mexico hosted by lifestyle brands Wazz Up Cruces and Party Tenders Inc.
Annalyze has proved herself as one of the leading ladies of Hiphop, Party Rock & Turntablism. She has played all over the world, alongside DJs such as Q-Bert, A-trak, Craze, X-ecutioners, & Klever to name a few.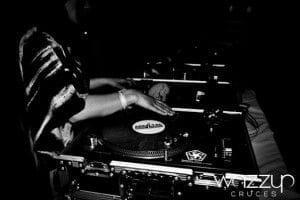 She has toured extensively with Playboy's 50th Anniversary DJ Shortee. In 2006 she also toured with the west coast's legendary DJ Quik & appeared on "The Jimmy Kimmel Show" backing B Real (of cypress hill) & Travis Barker (blink 182).
To inquire on DJ Annalyze's availability click here.
Cinco De Mayo Celebration with DJ Annalyze
was last modified:
November 17th, 2020
by